Everyone's hoping that the world will return to normal soon, but even without the challenge of keeping friendships alive that 2020 brought, your hobbies can help to build friendships. After all, even if your friends don't practice your arty hobby, they'll be flattered and pleased if you share the results with them.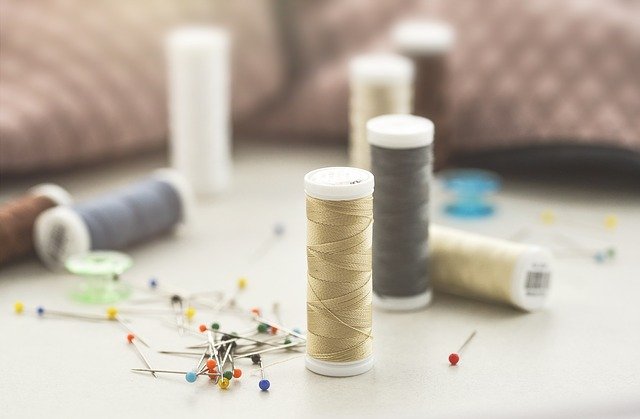 These three hobby ideas may get you started doing something new and using the fruits of your labour to make somebody's day. Need more ideas? A good hobby website will offer you even more pastimes to please you and those you love. Meanwhile, check our top three choices.
Try Your Hand at Knitting or Crochet
Knitting and crocheting may seem as old-fashioned as great grandpa's Model T Ford, but trends in knitting keep changing, and every winter brings new knitwear fashions. Chunky knits are big this winter, and that's good news for beginners. Everything's just so much easier with big needles and thick wool.
Ponchos are in once again too. Great for knitting and crochet, making your own handmade Christmas gifts for friends and family helps them to see you're thinking of them and are willing to take time and effort to hand-make something awesome. If you happen to be male, don't be put off! Knitting is a wonderful hobby for men and women alike, and I've known a few men who produce fabulous knitwear items.OK so you may have to live with a bit of teasing, but you're man enough to take it, aren't you?
Grow Unusual Edibles
Whether you're growing plants indoors or out, and whether it's winter or summer, growing your own food plants is massively trendy. The ability to grow varieties you won't find in mainstream stores is part of the attraction. From pitch black radishes to weirdly shaped peppers and deep purple tomatoes, there are some super-unusual heritage veg varieties out there.
Add colour and fresh flavour to your cookery and share your surplus with friends. Who can resist garden-fresh veggies? Herbs also offer a lot of interesting options. For example, there are multiple varieties of common culinary herbs like basil, thyme, mint, and sage. Package your favorite dried bouquet garni and you have a fragrant gift with a special flavour to share with the people you care about.
Take up Calligraphy or Quilling
The art of exquisite penmanship is not dead. Learn how to create beautiful, handmade calligraphy and use it to decorate anything from old-fashioned letters to greeting cards and artworks. As it is, a handwritten letter has become something special in today's world – now imagine the thrill of receiving a letter in beautiful calligraphic script. Better yet, why not try quilling? Paper curls form gorgeous designs including word art messages.
Showing friends you care means taking time for them. If you have to do that remotely, you can still show you think they're worthy of your precious time with your hobbies and handicrafts. Calligraphy and quilling allow you to handcraft personalized messages expressing meaningful thoughts they're sure to appreciate. Once you get the hang of it, it needn't even take all that long!
Share the Love
Whatever your choice of hobby, from painting or photography to veggie gardening, it can become a way to tell people that you care. At the same time, you can turn time on your hands into handwork that is sure to thrill and please those it is intended for. Be it big or be it small, the fact that it comes with your love and thoughts will mean a lot to those who benefit from it.  So why not get started with your new hobby in 2020? You'll be glad that you did!