Shopping for gifts can be really tough! Especially if the person receiving the gift is an old friend and you have almost bought them numerous gifts on different occasions, you run out of ideas. What can make it even harder is when you shop for Christmas gifts, as you have to buy presents for the whole family, which means different genders and ages? However, the happiness you see on the person's face as they receive the gift is priceless and worth all the effort. If you have a special occasion coming up and are struggling with the idea of the perfect gift, we are here to help you. You can buy a gift that the entire family can use. Read on, as we will provide you with 4 amazing gift ideas for the entire family.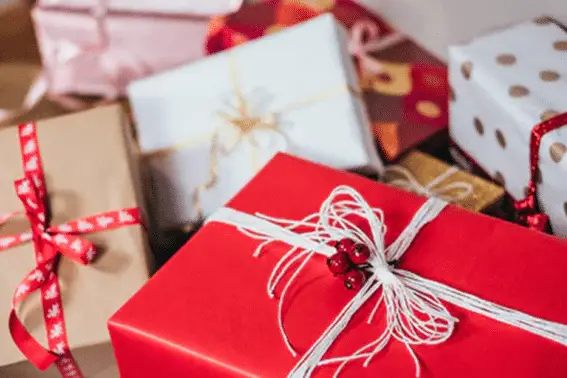 1.Matching Pajamas
This idea is super cute, especially if it is a Christmas gift. Matching jammies have become super trendy. Not to mention that there is one for pets too. Imagine your family, including your pets gathering around, having some quality time while wearing matching Pajamas. Matching pajamas are also wonderful for the family Christmas card. The matching pajama options from LazyOne.com show how cute family members can look when they wear matching clothes. They come in matching sets too. It's safe to say it is a good gift for any occasion. They come in different colors and fabrics, so you can choose ones that fit the time of the year.
2.Personalized Mugs & Plates
Sometimes we think too hard while the answer is much more straightforward than we thought – order personalized mugs and plates for each family member with their picture or avatar and name on them. You can draw the pictures yourself and send them to get printed on the mugs and plates. Everybody will love this gift. It is a bit personal and simple, which adds more emotional value to it. Imagine the family gathering for dinner using these cute mugs and plates; isn't it lovely? If you want to get more creative with the gift, order each item with the favorite color of the person on the mug and add a personalized bowl of water and food for the pets too. This gift won't cost you much but is still amazing nonetheless.
3.Portable Outdoor Movie Projector
A portable outdoor movie projector will cost you quite a bit, but it's one of the best gifts that the whole family will definitely enjoy. This special tech gift will allow the whole family to make movies, video games, and live sports to a whole new level. What's more, it can also be taken on camping trips because it is portable. There are many brands, sizes, and colors of portable projectors that support different features. It can be connected to your smartphone too and display whatever you want on a bigger screen. If you have a backyard, it will make a perfect outdoor movie theater. Kids will totally enjoy playing their favorite games on a bigger screen outdoors!
4.Massage Recliner
Anyone would definitely appreciate this one after a long busy day taking care of children and the house. A recliner on its own will make the perfect gift! Yet this one is a massage recliner chair. The only problem with it is that family members of all ages will fight over who will sit in it! Most likely, you will end up taking turns. These recliners offer several massage modes, so you won't get enough of them. They are not cheap, but they are perfect. It will fit perfectly in the living room right in front of the TV. 
Finding the perfect gift for your family or your friend's family is not an easy task; however, it is much easier than choosing a separate gift for each and every one! If you are on a tight budget, you can buy a set of personalized mugs and plates with the names and avatars of each family member, and don't forget the pets too, as they are family too! Matching jammies are also not expensive, and you can get one for your pet too. On the other hand, if you can spare a couple more bucks, getting a massage recliner chair or a portable movie projector would make the perfect gift that all family members will get to enjoy. It does not matter if the gift is expensive or fair-priced, as the real value lies within the effort and care you put into it.