Summer is all about high temperatures, beaches, pools, cocktails, sunny activities and light wardrobe. What's most inspiring about summer is the freedom we get in our clothing, since it is simple, lightweight and much more affordable than winter fashion.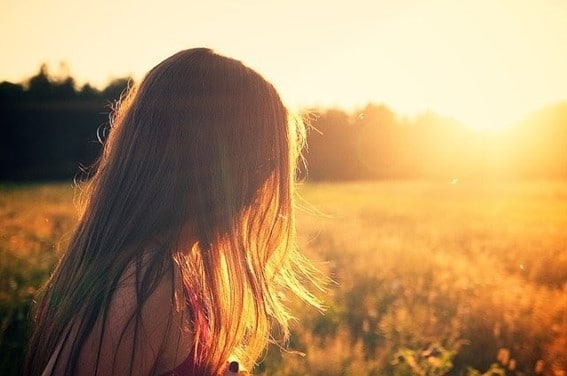 When we think about summer clothes, some of the iconic pieces come to mind – light and vibrant dresses, shorts, sandals, straw hats and not to mention sunglasses, swimsuits and big, but useful bags.
Whatever fashion trend you like to follow, no wardrobe is complete without the essentials that you turnt to when creating almost every outfit. So, let's see what are the pieces that every summer closet requires.
Sunny feet
When you think about summer, what kind of footwear comes into your mind? It seems that there are never ending possibilities when it comes to choosing between different designs and types of sandals, sneakers, platform shoes, flip flops, slippers…
However, if you let yourself daydream and the associations take you to the sea (of course), it is the flip flops that prevail as one and only summer footwear. If you're not planning on spending the whole summer in the city, definitely buy havaianas.
They have become the style essential for everyone, anywhere, anytime and with their simplicity and style, they are suited for every habit and every course of lifestyle.
Since havaianas are unique in their design and endless style possibilities, light and durable, they have easily and normally become the part of many summer combinations also. Even on the hot city asfalt, they are very comfortable and proven to be, with nicely and well-kept feet, one of the imperatives of summer fashion.
Its Majesty, T-shirt
Plain t-shirts are such a unique piece of clothing that with whatever you combine it with, you cannot go wrong.
Certainly, white or black colors are mostly considered, but then are any other coloring shades, as long as they're unvarnished by design details. With a neckline (V-neck, scoop neck or a crew neck) and length that flatters you, a tee is something you never want to be without.
From casual outings by pairing it with a long skirt or a blue jeans to a little bit of planned occasions where you can wear it with a blazer and lower parts of clothing made of more sophisticated materials – t-shirts are really the piece when you are either short of ideas or you don't want to compromise contentment with fashion. You can wear shorter ones with skirts and shorts and longer ones with pants and jeans.
There are also T-shirt dresses that come in plain, striped, sequined, or oversized versions and as such – casual, comfortable, and versatile – have become some of the best wardrobe items.
Whichever you choose, a t-shirt is amazingly simple and comfortable, and it immediately becomes the "glue" that brings together other remarkable pieces. 
Maxi Comfort – Maxi Dresses
Another item of clothing that automatically comes to mind with hot and heat are, of course, long, flowy, breezy and light maxi dresses. 
Yes, you can choose to wear short and midi dresses – they are also summer essential – but there is something with maxi dresses that brings up the summer spirit. Just imagine walking by the seaside, with a fresh summer breeze moving around your legs and fabric.
Whether they are minimalist, stripped, with geometrical, flower or animal print, as for the design, you can't go wrong with any, as it is just important that they're styled right and you can count on a timeless feature. This comfortable and chic style flatter everybody and they can suit a range of occasions along with every season.
If we add that this dress style also doubles as a great swimsuit coverup, the maxi is everything you need to beat the summer frizzle in style.
Make It Denim
Dungarees are already known as a timeless clothing element for any season, but while darker, skinny jeans are undoubtedly a winter essential, boyfriend jeans are a summer one. These casual, comfy, relaxed pants in lighter, summery shades of blue envisage the perfect vibe for the hotter season of the year.
Shorts made of denim or jorts are another summer staple. No matter which length you prefer, this summertime basic is one you will always come back to, because the comfort and gratefulness of this shorts is such that you can match it up with any other piece – with a T-shirt and sneakers for a casual look or a button-up and booties for something slightly more opulent.
Although it might not feel like it due to the circumstances around pandemic – summer is right around the corner and as precious as it is  – it would be a shame not to enjoy it.  
Make sure to enhance your selection of timeless summer wardrobe pieces, whether you'll be spending it at the beach or at your home.