Making improvements to your living situation are as exciting as they are useful – especially when so many of these improvements can help you cut down your energy bill. Whether it's winter or summer, this has a big effect on your finances, while also improving the visual decor.
This is even more important if you're thinking about placing your home on the market. Before you even get the financing together, you should seriously consider upgrading the kitchen and bathroom areas in order to fetch a substantially higher price. The following won't focus on financial tips for all sellers, but on concrete upgrades you can make even if you plan on keeping your family rooted in your current residence.
Improve Your Kitchen
The kitchen is likely the room in your house where remodeling returns more than 100% of the value. Additionally, it does your family a lot of good for the time you spend living there. Adding new cabinets, perhaps an island, a repaint and blinds for the windows can be completely transformative. Kitchen splashbacks are another way to modernise your kitchen to add a bit of character and style. People spend a lot of time in this area, too – whether they're hosting family get-togethers, or eating meals. It's a surefire investment.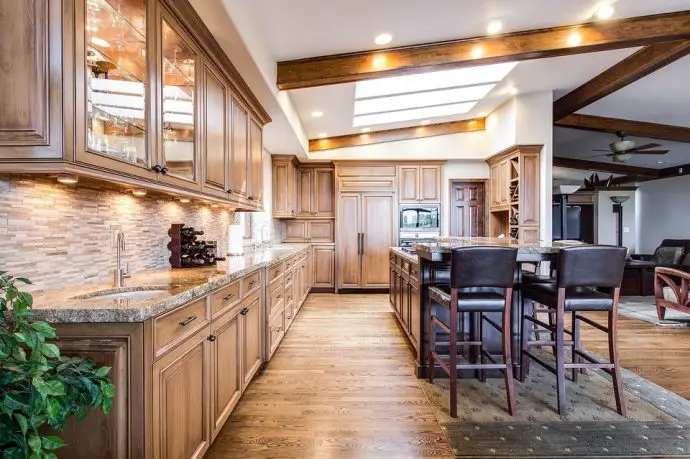 The Bathroom Upgrade
Similarly to the kitchen, this is another high-traffic area of the house. If you actually kept count, you might have been surprised at just how often you find yourself trekking there each day. The kinds of upgrades you can do are numerous:
Install a walk-in shower combination
Replace the large sink vanity with a floating pedestal or something similar
Consider tiling if you don't have it already
A luxurious upgrade could even be a heated floor
These upgrades are just the tip of the iceberg, and there are plenty small and big changes you can make. Check home improvement magazines and popular online sites for more inspiration; but be sure to add your own ideas to create a design with a personal touch.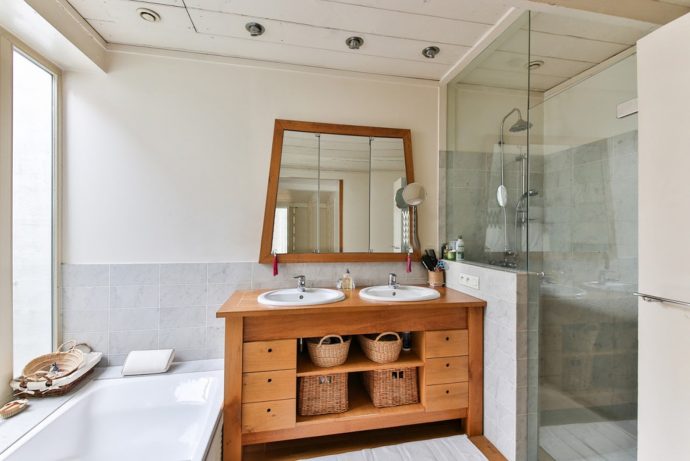 Interior Lighting
There probably isn't a simpler change you can make which will have a big effect. Lighting affects everything from the ambiance of the room, to the tangible style. Consider Lantern & Scroll indoor torch lamps for the hallway; in fact, these can work quite well on the back porch, too. The copper and brass creations cast a decidedly sophisticated look.
In addition to lanterns, get standing floor lamps so as to eliminate shadowed spots – especially in general areas such as the living room and the dining room.
Curb Appeal
This refers primarily to landscaping. You want your home to look inviting. A well-manicured lawn is a good start; but it doesn't end here – consider doing something with the front-facing windows to the living room. A paint job is a must if the current one is outdated or in disrepair. Replacing the siding will definitely make a good return-on-investment come sale time.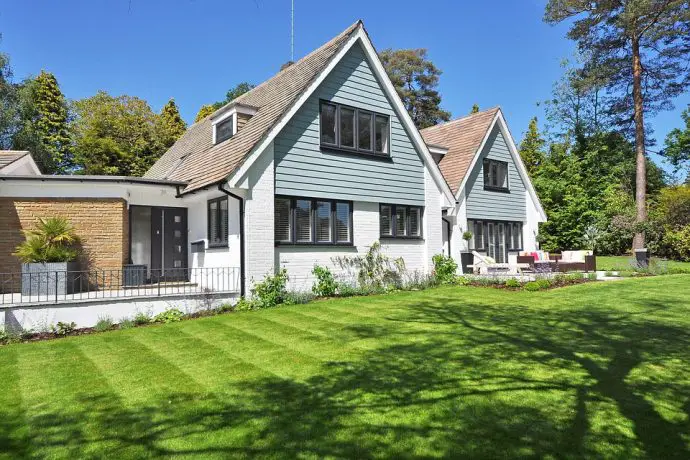 Garage Remodel
This often overlooked part of the house actually is a huge opportunity for potential value. Because so many people usually park their cars right outside in the driveway – in more temperate parts of the country, anyway – this leaves what is essentially another room mostly free. You can use the garage for storage; but a better idea would be converting it into another room. It's larger than most bedrooms – sometimes double or even triple the size – and can make for a great office, gym or workspace.