We understand that travelling on a budget isn't easy, and with so many attractions up for grabs, deciding which you'd like to do on a budget is even more difficult! Before you excitedly pack enough clothes for a year into your suitcase, be sure to renew your EHIC card using sites such as https://www.ehiccardrenewal.co.uk/. It doesn't matter whether you want to take a ride to the top of the Eiffel Tower in Paris, explore the Colosseum in Rome or see the famous Sagrada Familia in Barcelona, here's how you can save on tourist attractions in Europe this summer:
Search Online
To ensure you get the best price for all the tourist attractions you want to experience in Europe, search online. With so many great comparison sites available at the click of a button, finding the best price for you is easier than ever. Plus, Apps such as O2 Priority and VoucherCloud often offer a number of reduced cost attractions in London, so visiting one of London's top attractions such as the London Eye has never sounded so appealing!
Free Tours
Question: why pay money for a tour when you're more than likely to come across a free one in (almost) every major capital? While donations to the foundation or tips are usually expected, this costs much less than buying a £66.00 ticket for a city you could explore yourself – for free. Thanks to the rise of the 'free' city tour, some of the best free walking tours in Europe include SANDEMANs New Europe Tours, 360 Amsterdam, Legends of Bruges and Good Vienna Tours.
Walk Everywhere
Travelling to and from your tourist attraction can be expensive too, which is why we suggest walking where you can. Although it's not always possible to walk everywhere, and certainly not advisable to walk from one end of town to the other, you may be able to hire other modes of transport as opposed to getting a taxi. Why not hire your own car? It's much cheaper than getting a cab depending on how often you plan to travel outside the comfort of your accommodation. Plus, driving on the opposite side of the road isn't as scary as it sounds!
Eat Out
While eating out in Europe is expensive, eating inside the attraction is every more expensive! Try to eat before you go in, and if you can't, take a bundle of healthy snacks along with you that you can pick up on the way. It really is the best way to save a little bit of money, no matter how tempting a cheese burger and chips may be!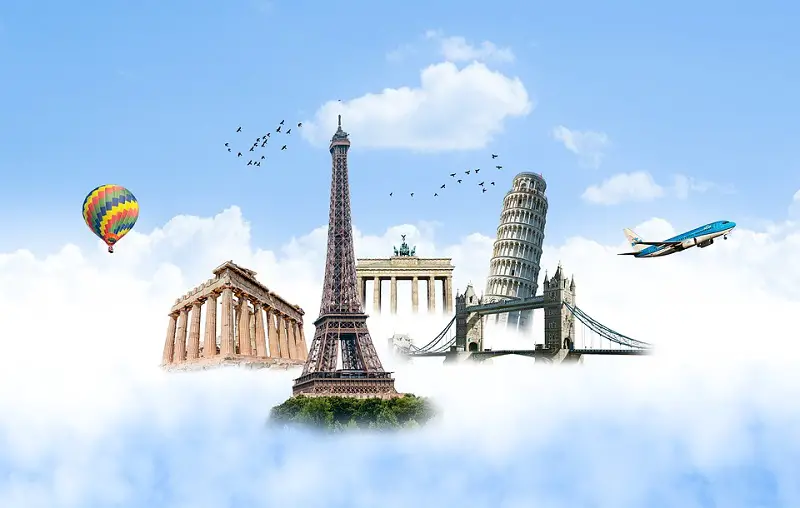 Passes
This one entirely depends on how often you plan to visit your European destination. For example, if you're going to Disney Land Paris for the third (or fourth!) time this year, it may be worth buying an annual pass. Despite the initial cost, passes usually work out less expensive than buying a ticket each time you go – so they are well worth the cost, and it's one less fee to worry about the next time you go!