New York City is one of the most popular travel destinations in the world for a reason. With top dining, entertainment, and sights, there's so much to see and do. However, city life comes with a big price tag, and this large cost is enough to scare most people away from a New York City trip.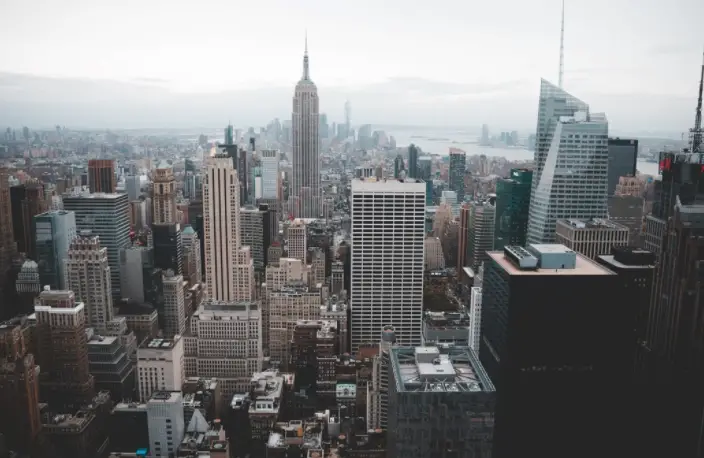 With a bit of planning, the Big Apple can be affordable for all budgets and travel styles. Here are five tips for touring NYC on a budget!
Sightseeing Tour
If you want to see all the top sights in NYC, but you don't want to book multiple tickets and tours, an all-inclusive sightseeing tour might be your best option. The best option for New York sightseeing is a double decker charter bus that gives you great photo opportunities along with a knowledgeable guide.
A double decker tour will take you to all the top destinations without the stress of navigating the subway or walking through big crowds of tourists. The best part of these tours is that you're able to hop on and off as you please throughout the city!
2. Book a Budget Hotel
In the past, budget hotels meant communal bathrooms and potentially dirty accommodations. Today, there are more options than ever for travelers looking to stay on a budget and don't require a lot of frills with their hotel. AirBnB allows travelers to book a room in a local's home or rent a small apartment in the heart of their favorite distrct. NY.com has a variety of discount hotels available around the city that are great options.
3. Get Around like a Local
Unlike other cities in the United States, NYC is not a great place to get around by car. When it comes to getting from place to place, you'll want to do as the locals do. The insane amounts of traffic in Manhattan make driving in taxis and ubers a nightmare during most hours. Instead, use the subway system which runs 24 hours a day. There are weekly or daily metrocard passes which are very affordable for budget travelers. When in doubt, all of NYC is incredibly walkable.
4. Avoid Scams
There are a lot of scams in New York City which prey on new travelers who simply aren't familiar with the city. If something sounds too good to be true, it probably is. Be hesitant about booking a tour or purchasing a ticket on the street. Always do your own research and purchase tickets from reputable box offices or tourists offices.
Educate yourself about the price of attractions before you visit. The Metropolitan Museum of Art, for instance, is actually free for everyone. They suggest a donation of over $20+ per person upon entry however, and it's easy to mistake this for a ticket price. When in doubt, ask your hotel front desk or do your own research to avoid falling victim to an expensive scam.
5. Budget Local Eateries
NYC is truly a foodie paradise with a variety of food options from around the world. You might think you need to save a large portion of your trip budget to go towards food expenses, but that isn't always the case. There are a lot of street eateries in NYC, and most are popular choices.
Observe the locals and see where they eat. Use reviewing apps to see prices and reviews in advance to determine the best budget options for your trip. You might be surprised by the great food you can find for under five dollars!
New York City on a Budget
While expensive, a trip to NYC doesn't have to completely break the bank. Educating yourself about the true cost of a visit and taking the time to research an affordable itinerary goes a long way towards keeping the price low. Just because you're saving money doesn't mean you can't have a great time!