If you have free space in your house and you're in need of more storage for your clothes and accessories, a walk-in wardrobe might be your next big furniture investment.
But with so many designs and features to choose from, it can be hard to know where to start. These 6 luxury walk-in wardrobe design ideas will serve you with the ultimate in cool closet inspiration.
1. Wardrobe with built-in TV panel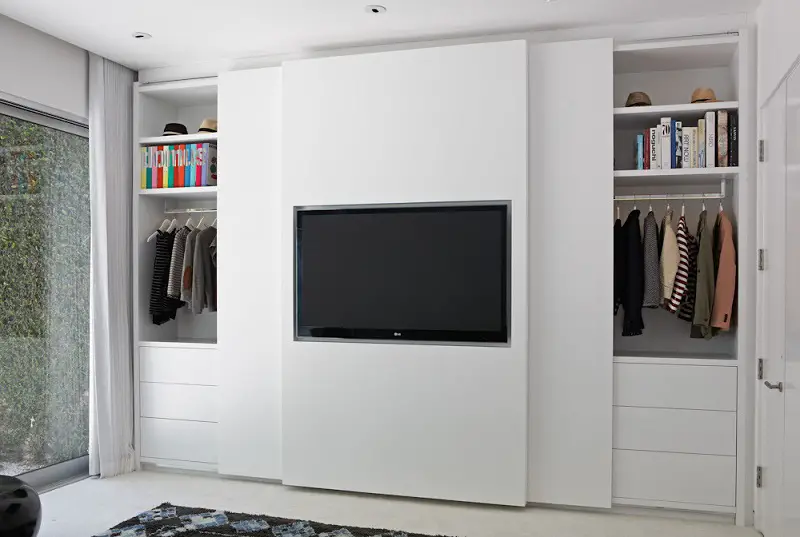 Have you ever wanted to watch your favourite show while contemplating your clothes for the day?
This innovative wardrobe design features a panel that is specially designed to hold your TV. The panel pops out for easy positioning, revealing an internal compartment behind that maximises the space.
There's even a handy built-in light so you can always find your remote.
2. Wardrobe with mirrored doors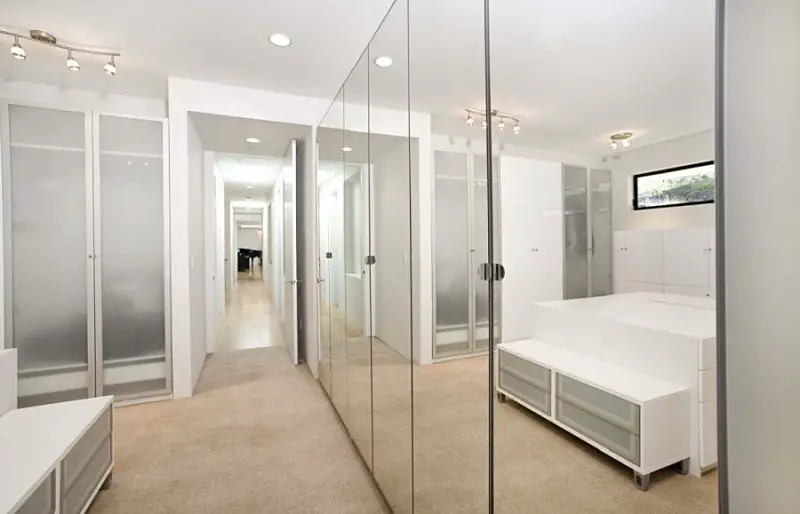 If you're the kind of person who likes to see their reflection from every angle, this design is right up your alley.
Floor-to-ceiling mirrored glass doors are hung at right angles, creating a changing room in the comfort of your home. As an added bonus, the mirrors will make your walk-in wardrobe look and feel more spacious.
3. Wardrobe with built-in dressing table
Walk-in wardrobes don't have to take up a whole room – the effect can often be achieved by creating a division in an existing room.
If you have a smaller space, a walk-in wardrobe with a built-in dressing table is a good compromise. The dressing table is attached to the wardrobe on the one end as a vanity nook. You can choose your outfit and do your makeup in the same space, creating the feeling of a cosy dressing room.
4. Open plan walk-in wardrobe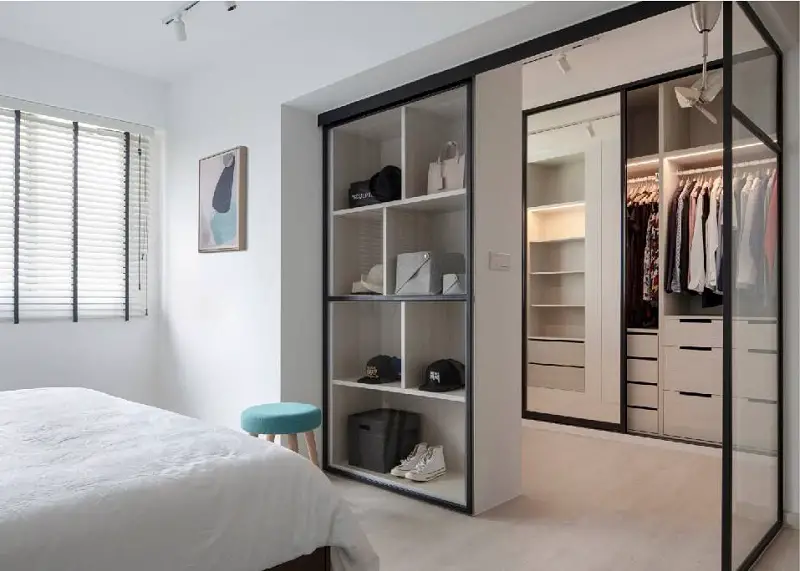 There's nothing more extravagant than turning your entire spare room into a walk-in wardrobe.
The collection of walk-in wardrobes at FCI has some incredible designs, including a completely open plan style that incorporates a seating area where you can relax and contemplate the day's outfit and accessories.
Bespoke shelves, hanging rails and drawers are built to your exact specifications, ensuring that nothing ever need be out of place again.
5. Custom eco-leather wardrobe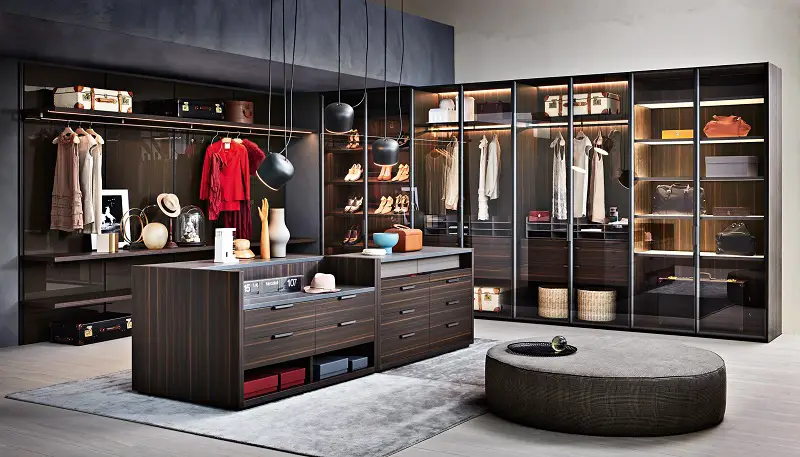 If the epitome of luxury cars includes plush leather seats, just imagine the luxury factor in a wardrobe where features are made from fully customised leather. Think shelves, drawers and even doors.
You can choose from 8 different colours of eco-leather, an easy-cleaning material that is tough enough to withstand the daily use needed from wardrobes while exuding style. You can customise the colour and type of stitching to match your space.
6. Wardrobe with linen-in-glass doors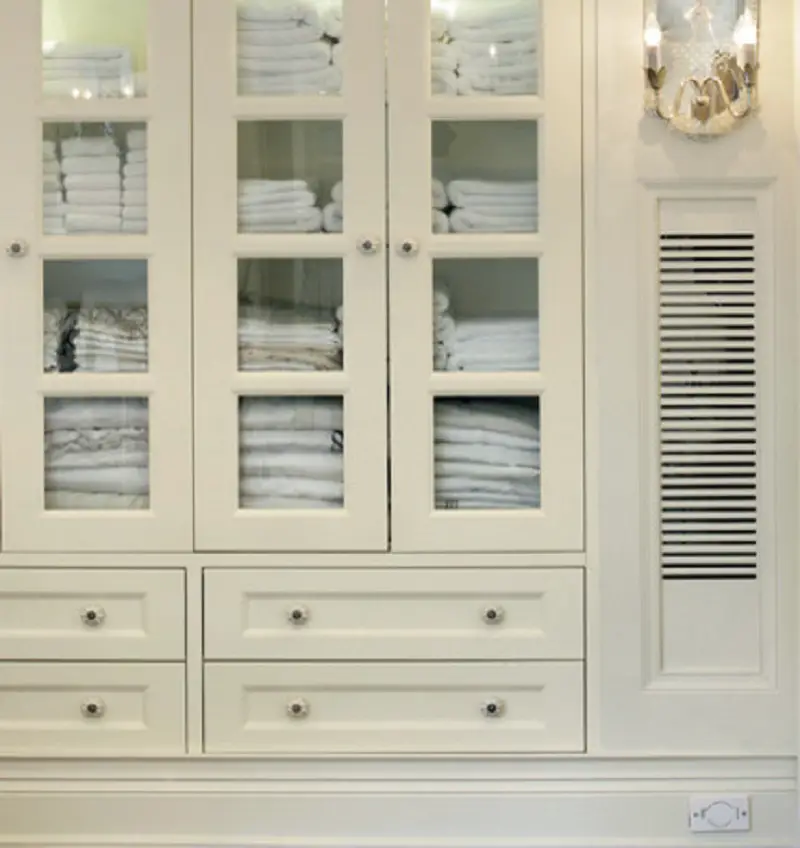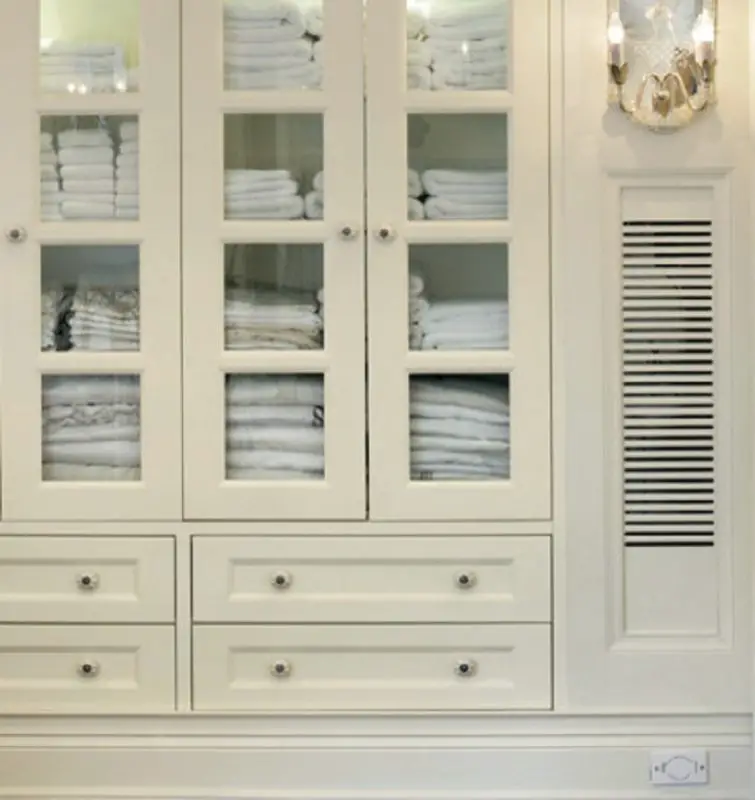 For an almost-but-not-quite peek into your wardrobe that hints at the contents without revealing any details, this unique style of wardrobe door does the trick.
Made from glass panels with sheets of linen in between, the effect is an opaque smokiness that intrigues the mind as well as the eye.