Maintaining a fleet can be a very difficult task. In addition, if one of your trucks gets stolen, lost, or damaged in any way, dealing with the losses that occur can be quite daunting. Not only do you suffer from monetary losses, but your customer's experience gets hampered as well which is not good for business in any way.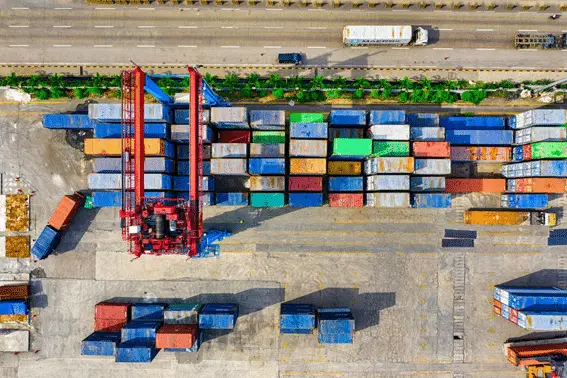 If your truck gets stolen, it can take a while to recover it even if the police manage to track it down. Even if your truck is recovered, your losses will run high and the damages can be too much to repair. Keeping your trucks, trailers, drivers, cargo, and any other property safe has to be the number one priority on your list since these are the assets upon which your business thrives. Today, we'll be looking at some of the measures you can take through leveraging the existing technologies and innovations so that your business doesn't incur any losses.
1. Hire Trusted People
One of the most critical components of any business, especially the transportation business, is the background of your employees. You should ideally try to only hire people who are known by some of your existing and trusted staff. While it isn't always possible to hire people you already know, you should at least try to run a thorough background check on any potential hires to ensure that there isn't anything you should be worried about. 
Searching for and examining past employment records and reviews from previous employers can help you gauge the trustworthiness of a potential employee. You should always carry out an in-depth screening of new employees. This way, you can avoid hiring people who don't have any credible background, have no stable residence, or might end up compromising your cargo.
2. Track Your Trailers
In this day and age, advanced technology is being implemented and adopted by almost every business and your business should be no exception. You can utilize a number of tracking tools to make sure that your trailer, as well as the cargo inside, is perfectly safe. 
Not only will you be able to track the location of your truck but there are various other operations that you can conduct remotely. According to the professionals over at https://www.skybitz.com/can-trailer-tracking-technology-truck-rental-leasing-company/, the additional operations besides GPS tracking include determining how your trailers are being used, receiving geo-notifications, and even geofencing. The information that you gain by tracking your trucks can also be shared with your customers. This can be a competitive edge to your business since your customers can track the progress of their delivery and be constantly kept in the loop in regards to the delivery schedule.
3. Upgrade the Security
You should invest in a decent number of security mechanisms such as electronic or mechanical locks, Pincode locks, uniforms, and ID cards to ensure that your trailers aren't being misused. These systems will ensure that your trailer can't be accessed by anyone without proper authentication. 
The most common way of theft is climbing into a truck and driving it away. This happens a lot due to low surveillance or a lack of security measures, but these issues are easily avoidable if you adopt the proper safety procedure. Even refugees or intruders might try to climb into your trucks or sneak into the parking area and that can cause serious trouble for you. All these issues can be easily avoided by utilizing a combination of the security mechanisms mentioned above. 
4. Plan Ahead
Planning ahead is always beneficial when it comes to making and scheduling trips. Prior planning can help you decide which times are the safest to load or unload the trucks, what the best routes to be taken are, when the truck should leave for its destination, along with several other factors.
A proper plan will help you minimize the risk of theft by a huge margin and you'll be able to avoid running into the wrong people who can then target the more exposed trucks and unplanned routes.
These were some of the important measures that you should take if you wish to increase the security of your cargo or trailer. It does take a little bit more effort and investment to implement these steps but if you calculate the costs of having a trailer stolen or hijacked then these investments will seem to be well worth the cost. Taking proper precautions can help you avoid a lot of hassle in the future; not only can you lose your money but you can also lose your time which is a valuable resource for any business owner. Pay heed to these instructions and you'll be able to ensure that your trailer isn't targeted next.