Subscription boxes were not so common a few years back, perhaps for obvious reasons. It was easier to peruse through the available options and select one or a few that would suit you. Today, however, they have become quite popular, with numerous options that can easily get you confused on what to pick. But don't sweat it, the buck stops with you!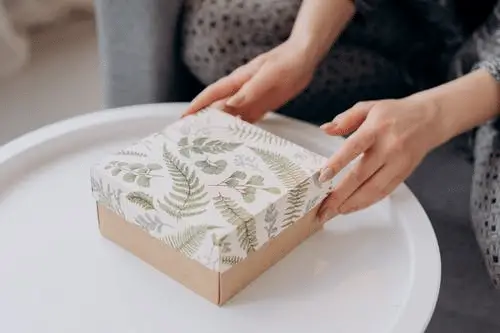 Are you looking for a subscription box that includes your favorite makeup items or a bunch of foodies you have been wishing to try out? Are you more into accessories? Well, whatever your inclinations, one thing is for sure. You need to get a subscription box that will include all your favorite treats while putting into account value for your penny. With that having been said, here are seven subscription boxes many people agree are totally worth it.
1. Chocolate Subscription Boxes 
When you are looking to treat yourself regularly or you need to supply a loved one with a monthly treat of delights, you can never go wrong with a chocolate subscription box. In a recent piece published at TheBoxHut.com, Nick Davies highlights more than eight different options of hand-crafted chocolate subscription box options you can opt for if you hail from within the UK. Chocolate connoisseurs can pick the appropriate one depending on their tastes, preferences, and budget, among other factors. For instance, packaging and reliability in delivery are important factors. Moreover, some options are vegan-friendly, not forgetting that the ingredients, production method, and design also matter.
2. Thera Box 
This is a self-care subscription box that contains self-care products meant for your wellness. Anything that will promote a "me time" will always be worth it. This particular box gives you all that you may need to make sure you look as you have always wanted to. The box essentially includes five to seven self-care items, most of which are new products. You can, however, select specific items that you feel work for you and have them included in the box. The items may include aromatherapy, natural skincare, bath products, and other lifestyle goodies.
3. Snack Sack 
After all the hassle of the month trying to make a living, it won't hurt treating yourself to some snacks. On a visit to the doctor, you might come telling yourself that snacks aren't what your body needs. This would have been true if the people packing the box weren't considerate of your health needs. One of the reasons this box is worth is that it gives the snacks that you so much want and also takes a look at your health needs. The snack sack includes 12 healthy snacks that have observed clean and healthy snacking protocols. The snacks you receive might change each month but the criteria remain the same.
4. Used Books Monthly 
Developing a culture of reading is usually a good thing to do. This is because you get an understanding of different matters from different perspectives. While this is true, most people don't want to go through the hassle of visiting the library every time they are done with a book. With this box, you get to choose a few books for the first delivery. From there, you receive used books that have been read and analyzed by others and happen to be within your interests.
5. Short Story 
You are probably wondering what type of a subscription this is. The short story box is a collection of five outfits that are sent to you every month. If you are that person who finds it hard to shop for clothes, then this will work for you. The cost of the box is only for the set of clothes that you decide to keep. The rest are then shipped back. As long as you know your body measurements, you can easily get fitting clothes without having to visit any shop or mall. This is what makes this box even more interesting.
6. Wicked Good Perfume 
It is often said that men are less concerned with their looks than women unless it is really important to head that way. Well, regardless, it doesn't hurt if you smell nice and fresh. Think of the impression you would make every time you show up for work or an event with a nice scent. This is why you need to subscribe to this particular box. Every month you get to choose from different perfumes how you want to smell like the entire month.
7. The Standard 
If you have a bar and lack ideas on what wine brands to stack up on your shelves, then this box is for you. You are taken through a tour of some of the best wines and you get to choose three bottles that will be delivered to you every month. You will always have something for everyone in your house.
If you have been looking for subscription boxes that are worth your time and money, there you have it. Take a look at the list above and choose what will work for you. At the end of the day, a subscription box will offer convenience, excitement, and savings both for time and money. They also make great options for gifting your loved ones occasionally.