The pen or ballpoint pen is a primary object throughout the world. In the stationery we found an infinity of pens at super affordable prices. However, in more exclusive stores we could find pens at exorbitant costs. It sounds crazy to think of pens that reach hundreds of thousands of dollars, right? Without a doubt, this is because we are used to the classic Bic pencil that costs a couple of dollars. Some of these pens owe their price to being encrusted with diamonds or several karat gold on top. They also involve great work at hand and the prestige of the brands also weighs. All of them serve the same purpose: writing, but their construction process changes and that is why the price shoots up. Let's see which are the pens with the highest prices in the world market.
All these pens contain very eye-catching and luxurious elements that justify their price. However, these are certainly not articles for ordinary people who are only looking for usability. Many of these brands, knowing that they would not achieve great sales, chose to launch only special editions. If you want to know why the high price of these pens is due, keep reading because in the next section I will explain what makes them special.
Aurora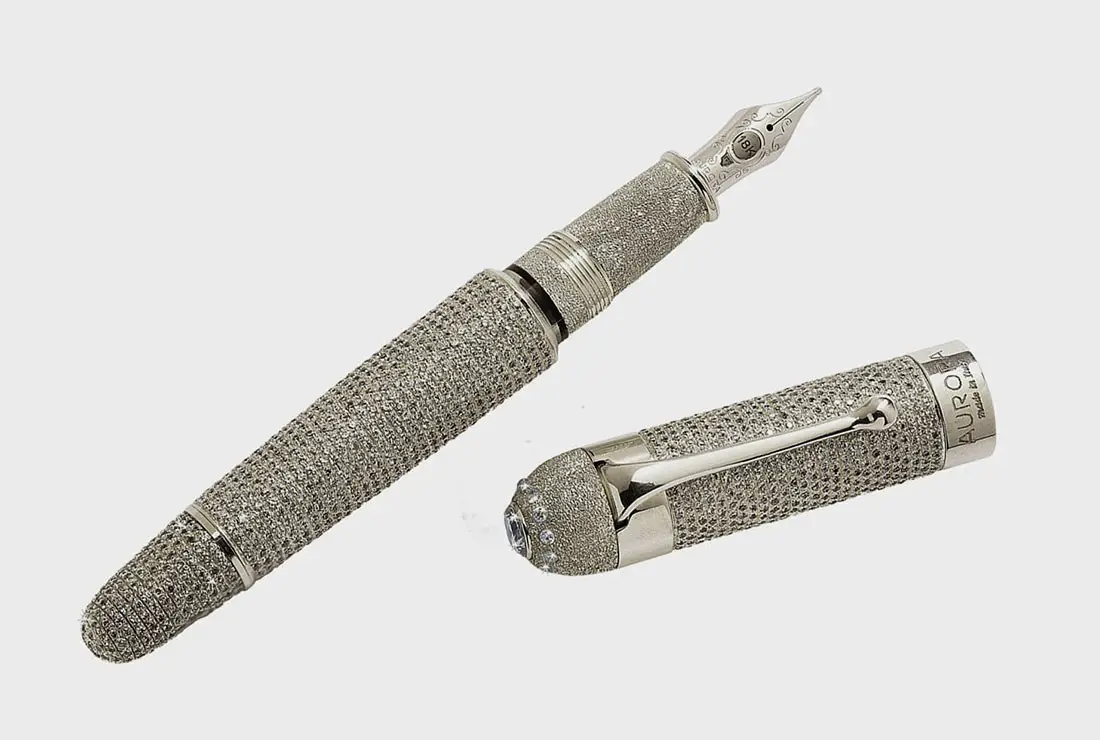 The Aurora Diamante Fountain Pen has more than 30 carats of diamonds and an 18 karat gold nib. The Italian pen had two versions, one in white gold and the other in solid platinum. The main characteristic of this product is that the buyer can stamp on its surface the coat of arms of his family, put his signature or a portrait.
Mystery Masterpiece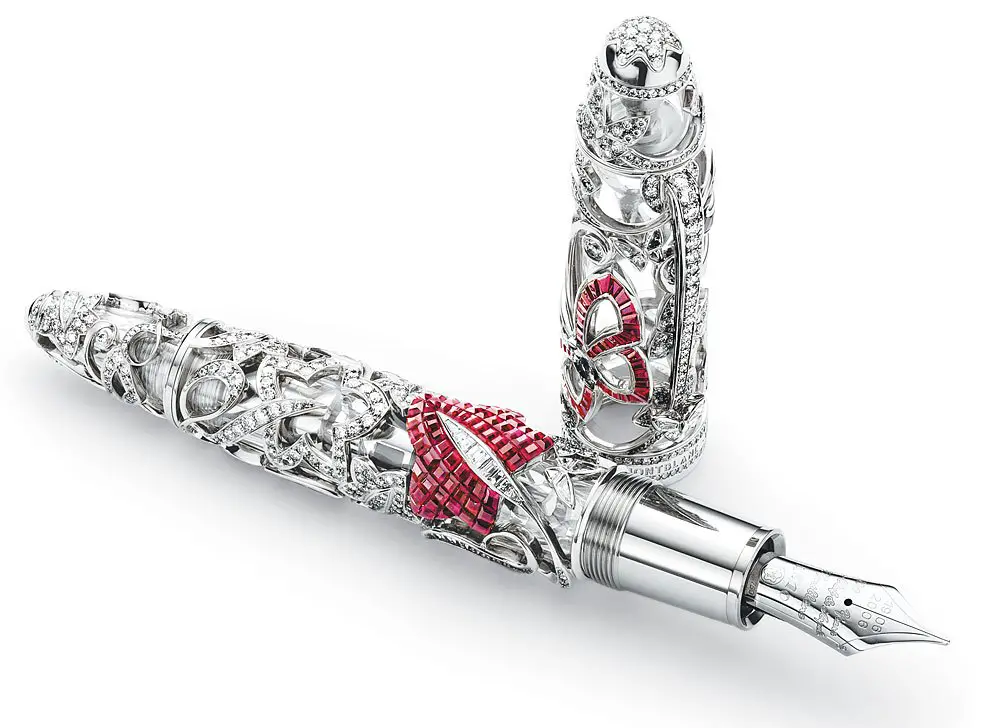 Van Cleef & Arpels and Montblanc made this pen. They worked on its creation for about eighteen months. It is inlaid with rubies, sapphires, emeralds and 840 diamonds. It was put on sale since 2006 in a limited edition.
The Modernist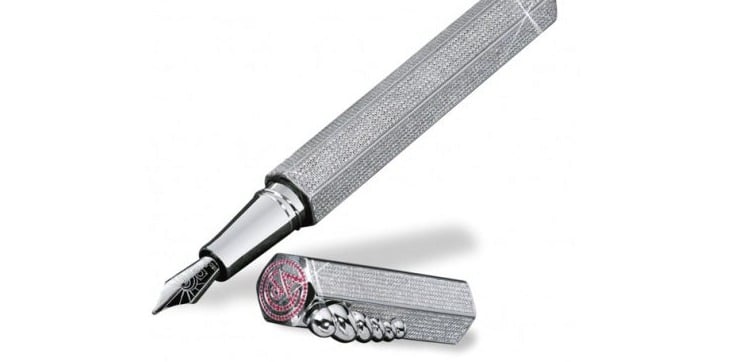 The Swiss company Caran D'Ache is the manufacturer of The Modernist Diamond Pen. The ballpoint pen features an eighteen karat gold nib and is covered with rhodium. What characterizes this pen are the 5 thousand 72 diamonds that it has along its surface covered by silver. It was made by Robert Perron and in 2001 it received the Guinness record as the most expensive pen in the world.
Omas Phoenix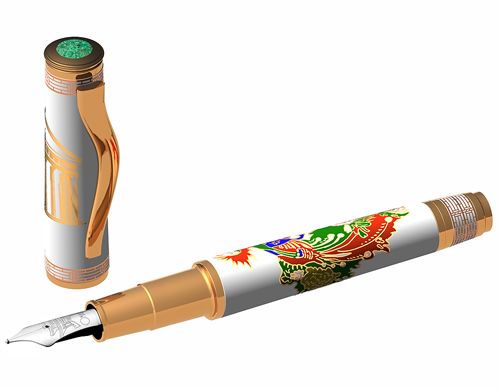 The Omas Phoenix Platinum Fountain Pen is a luxurious limited edition ballpoint pen. It is made of platinum and yellow enamel, while the nib is made of eighteen karat gold; hence its high price.
Visconti Ripple
This Visconti Ripple HRH pen is eighteen karat white gold or black gold, whichever is chosen, and is encrusted with diamonds. It has two shades of gold in the nib and a double ink filling system.
Visconti Alchemy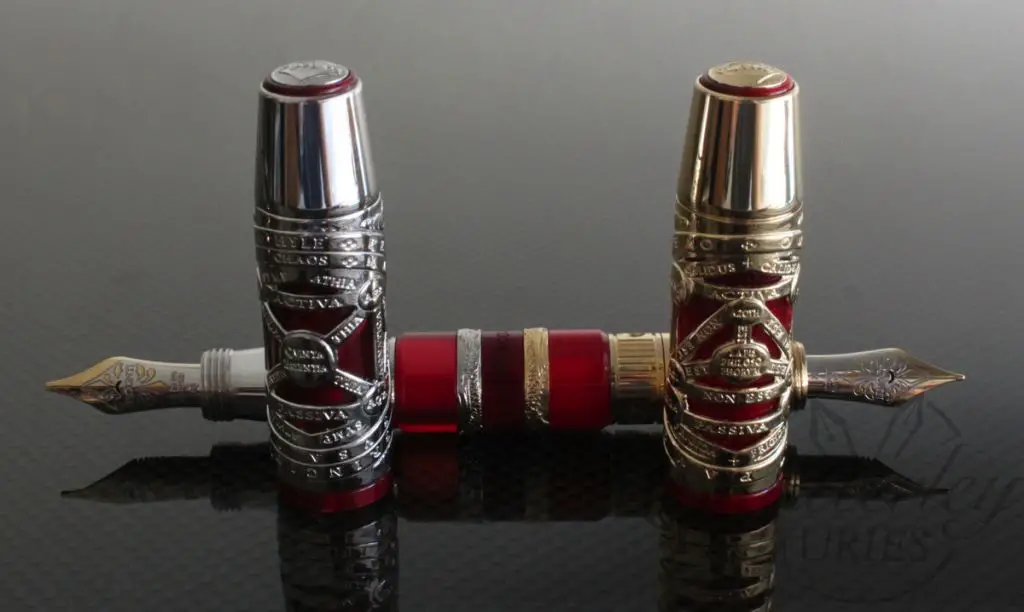 The Visconti Alchemy HRH Fountain Pen is another luxurious model from the company. It is characterized by having two tips and having an internal ink tank. In addition, the pen is made of gold and silver and features pieces of diamonds and rubies, so it can cost up to 50 thousand euros.
Visconti The Forbidden City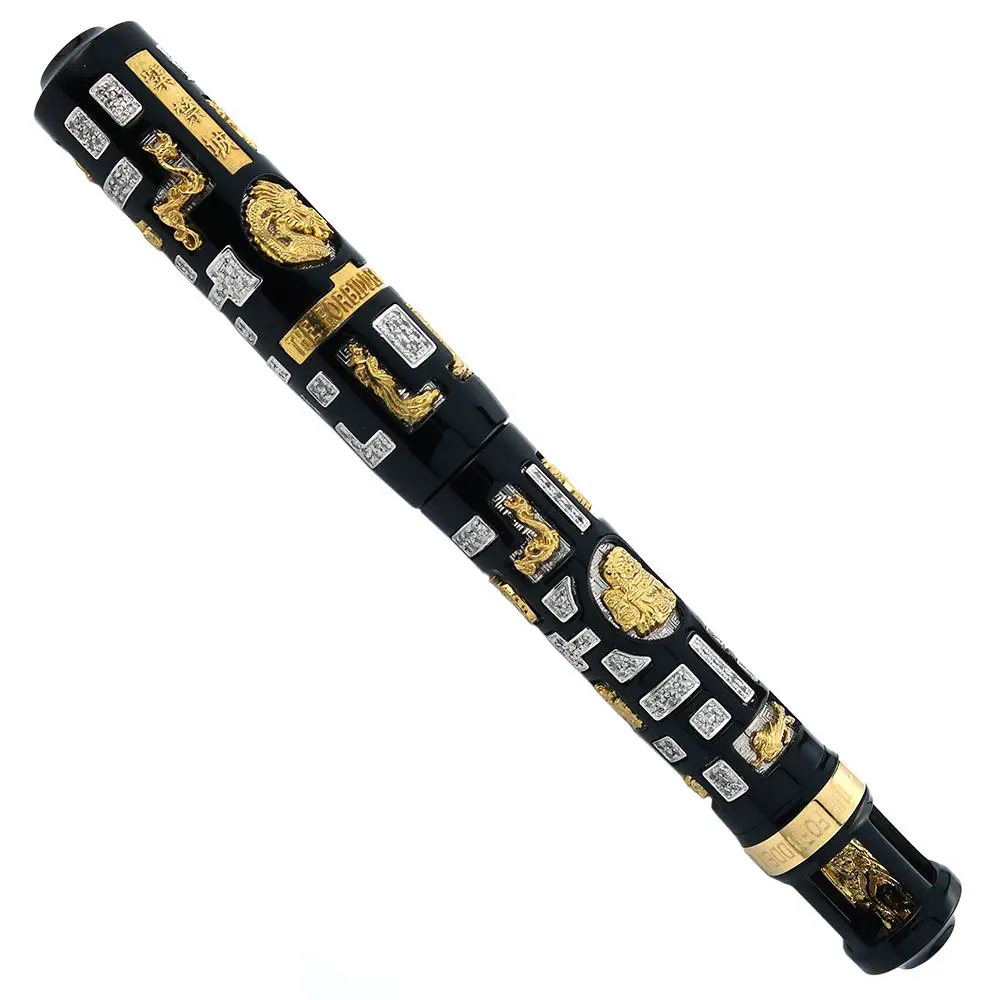 The brand has several models of fountain pens with prices that are valued in thousands of euros. The Forbidden City HRH pen from this firm is one of the copies that was launched as part of a luxury collection. The item features a unique internal ink refill system and is made with attractive, contemporary designs.