It's always satisfying to look back on a project and say, "I did this, this was me." Whether it's a work project, home improvement project or even remembering school projects of old.
When it comes to home improvement, more and more people are turning to DIY for fixing up their bathrooms, painting their walls or building a backyard deck. Not only is it satisfying, but it's also much cheaper than hiring a handyman or contractor to come get the job done.
You might be interested in turning yourself into a DIYer, but unsure of how to start. If you fall into that boat or are just looking for a bit of motivation, check out the tips below.
Take Some Classes
The extent of your home improvement knowledge might be as simple as telling the difference between a hammer and a wrench. There's no shame in that! Everyone, no matter how skilled they may seem now, had to start somewhere.
Head to your local Home Depot or hardware store and see if they offer classes. The classes might be quite simple but good have good little tidbits for you to soak up. Any bit of knowledge is going to help you tremendously.
Head Online
If you can't find any classes in your area or are unable to attend, head to the interwebs! YouTube is a hotbed of tutorial videos with people explaining just about anything you can find.
The best part about watching videos online is that you can pause, rewind or skip through their life introduction part to see what you need to do. Many people know that they're explaining to complete beginners, so they'll be sure to talk slow before diving into the nitty gritty.
You should be able to find tool recommendations and reviews. Speaking of tools…
Upgrade Your Toolbelt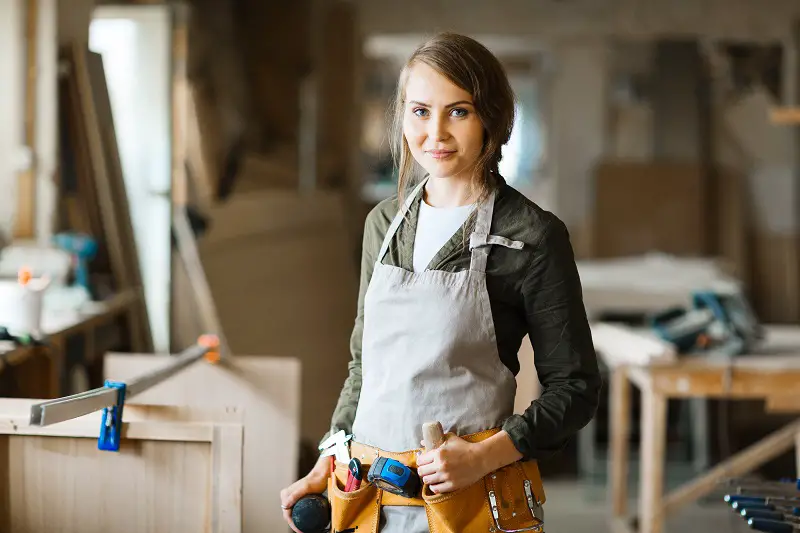 You may not even have a toolbelt, so your upgrading is more like purchasing things for the first time.
For starters, it's always great to have the basic toolbox that all home improvement stores sell. It comes with a hammer, phillips head screwdriver, flathead screwdriver, tape measure, level and some other necessary tools. If you're going to be doing basic projects around the house, this may be all you need.
You might need some heavier tools for bigger projects, so be sure to check out the reviews and ask plenty of questions to make sure it's what you'll need.
Start Small
Don't let your eyes get bigger than your dinner plate is an important lesson here. You've got to walk before you run. How many more cliches can we fit in one paragraph?
Instead of starting out immediately on that deck, why not start small and build a bench? It takes a lot less materials and you can have a few more errors and missteps. After you've done that, start working your way up to where you feel more and more confident with your tools and abilities.
Know When to Call in the Pros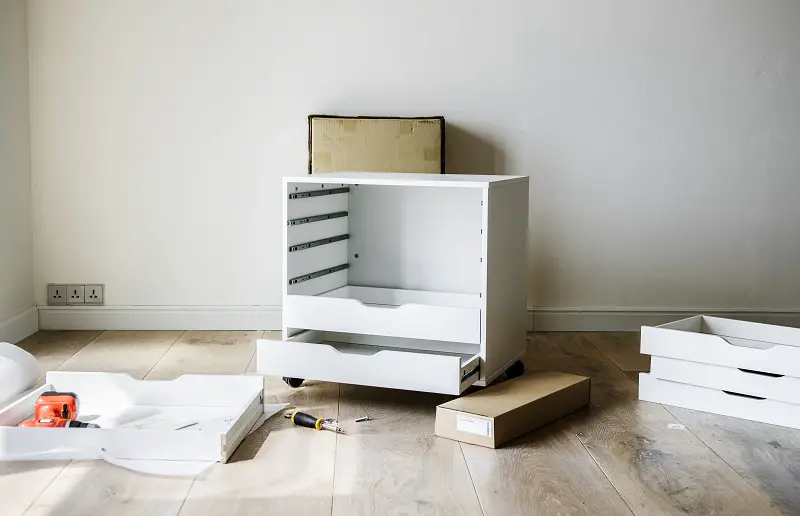 Eventually, you'll become better and better, taking on more projects and truly becoming a professional DIYer. But, there will probably be things that you don't want to undertake and that's normal.
After all, you wouldn't want a optomologist to perform heart surgery, right?
Even the most expert handyman may have things that are out of their depth, so it's normal if you run into a project that you just can't do. It may be installing windows, rewiring the electric wires in one area or whatever it is. DIY is all about taking challenges but there's a point when you may have to give in to your abilities and call the pros.
Be Patient
Many people's DIY skills have been built over the years of experience. It might be frustrating to see you neighbor put up a fence so easily it's like he was sleepwalking through it.
Remember if you're just starting out things may go slowly. You might be dropping nails left and write, grabbing the wrong tool or put in something backwards. Those are all things that are just part of the journey to DIY perfection. Celebrate the accomplishments, no matter how small, and work your way onto bigger and better things.