The wonders of nature can also be reproduced in a tattoo with a lot of style. When we think of living in a place with a natural environment, the first thing that comes to mind is a huge lake with crystal clear waters where we can sail, fish or simply rest on its shore. If you add to the list of these people, why not have a lake tattooed on a strategic part of your body? You can have a replica of a lake or lagoon that you have visited and have been impressed or a famous lake that you want to visit. The tattoo theme options are endless. Here are the best lake tattoos for men!
Circular Portrait Lake Tattoo Designs
But lakes and ponds also have bad connotations. For example, some terrifying legends have spoken of monstrous creatures that have inhabited lakes, such as the Loch Ness Monster.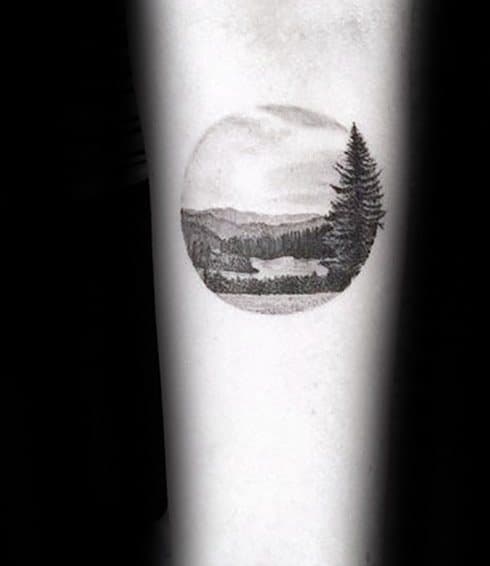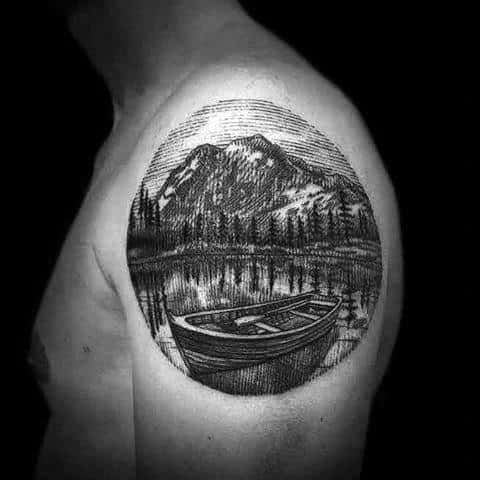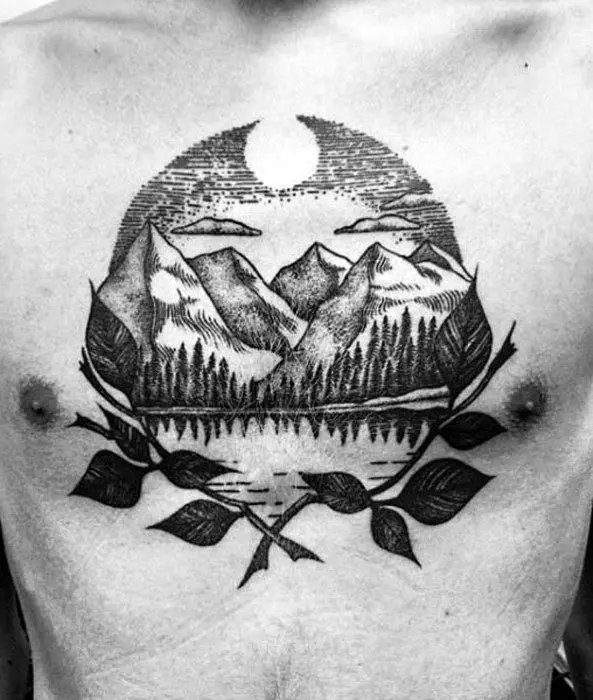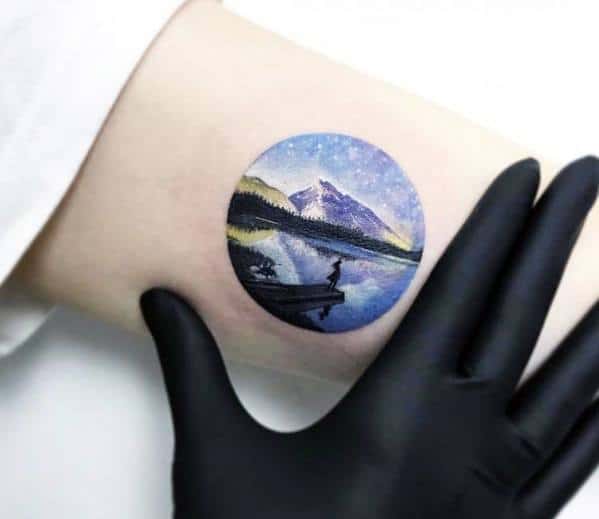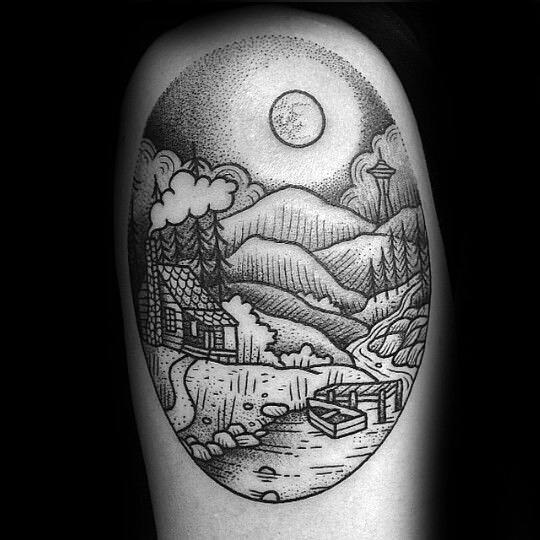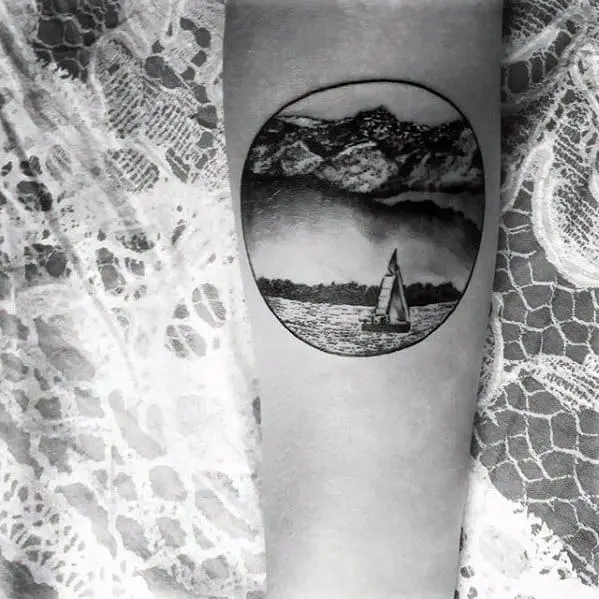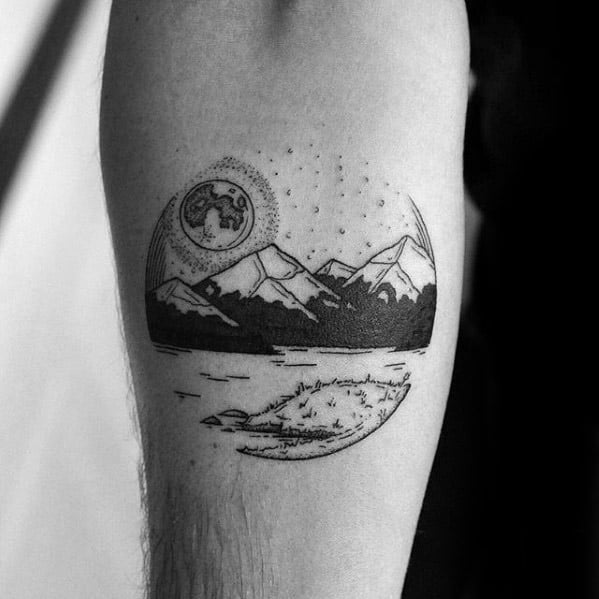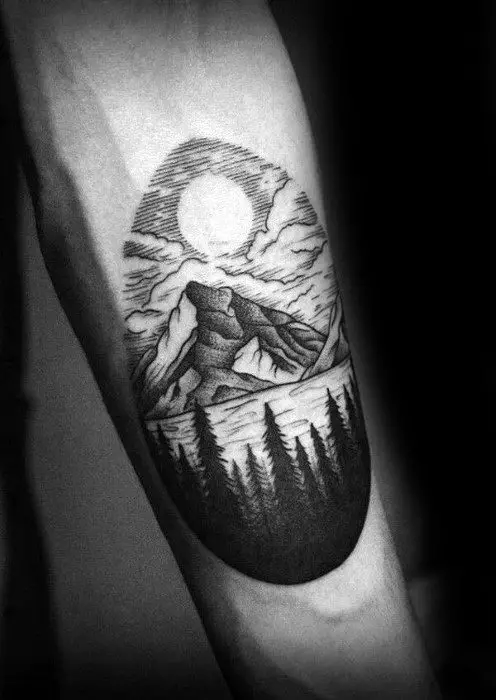 Square Portrait Lake Tattoo Designs
A lagoon can also symbolize the search for spiritual balance and calm in a tense situation that affects personally. Water is among the most important elements of nature as it gives life and purification. A lake or lagoon tattoo is perfect for those who are transparent and seek purification of the soul.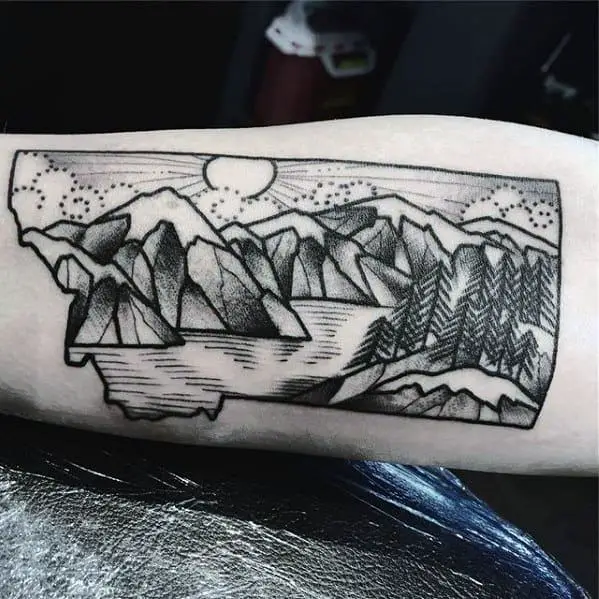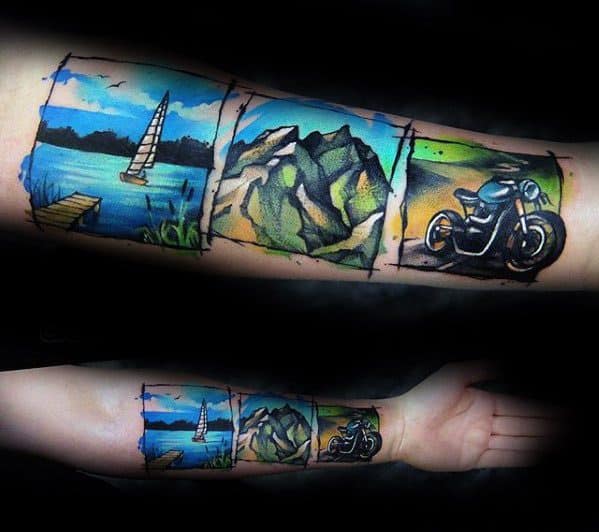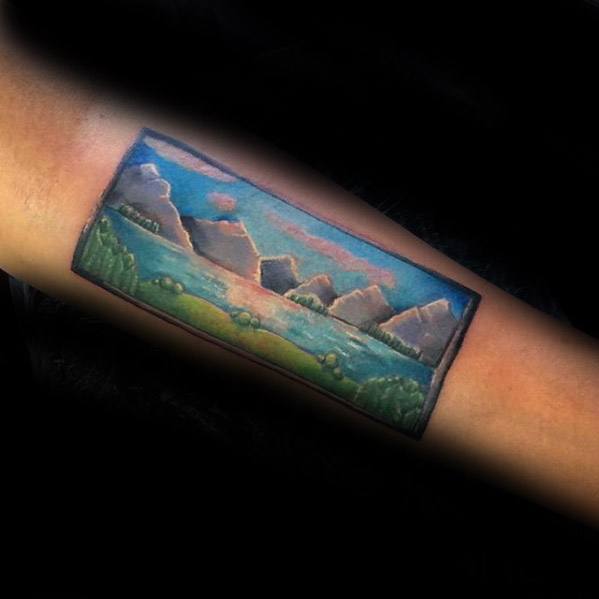 Animal Lake Tattoo Designs
Lakes, in addition to being home to thousands of creatures, play a very important role in the ecosystem since they supply water to those who live near it, they can operate an electrical complex, etc. Gaps are an easy design to adapt to the tastes of anyone wanting to get a tattoo. Ideally, experiment with realistic effects if you want a design that will impress those who see you.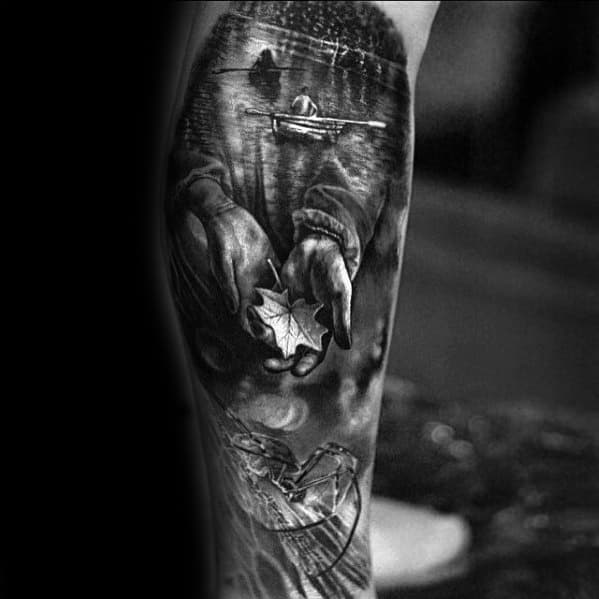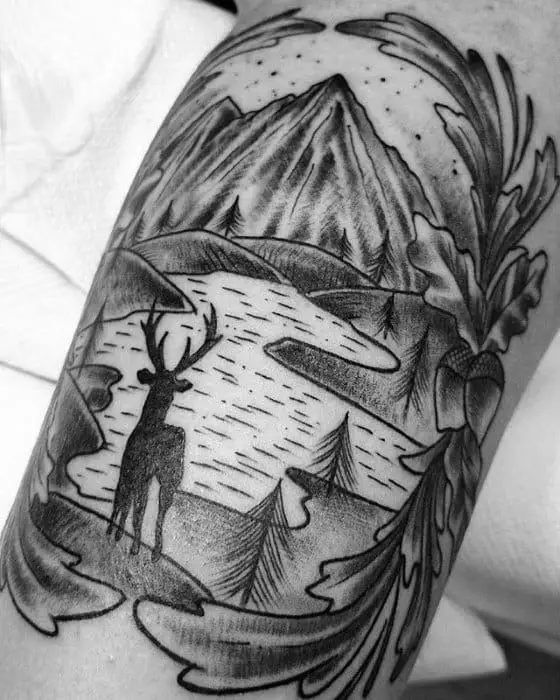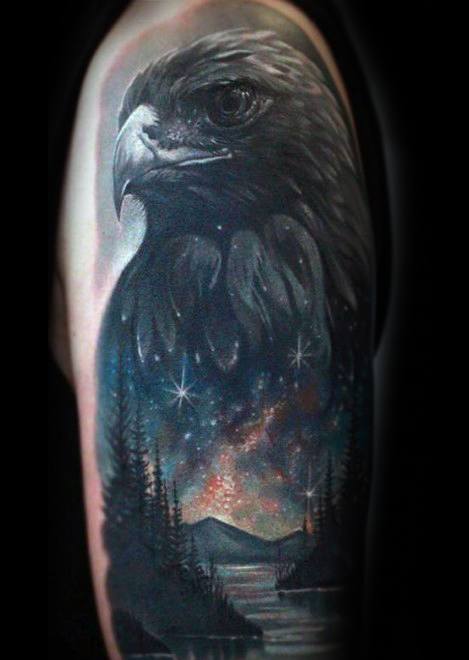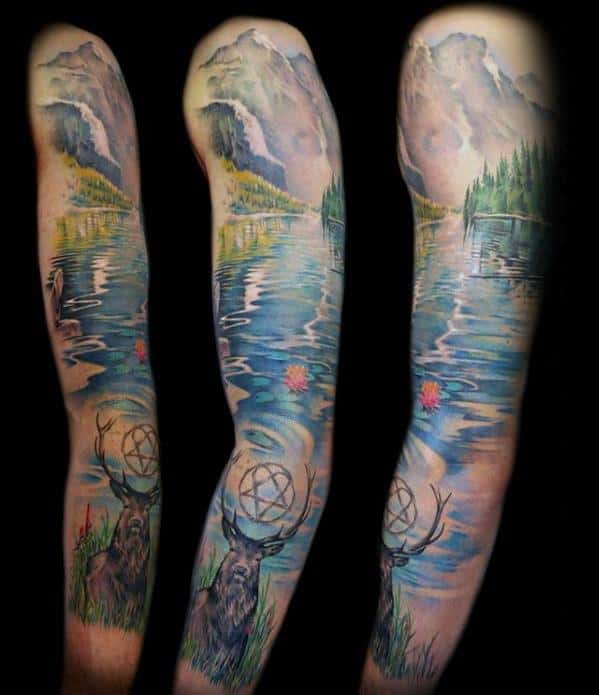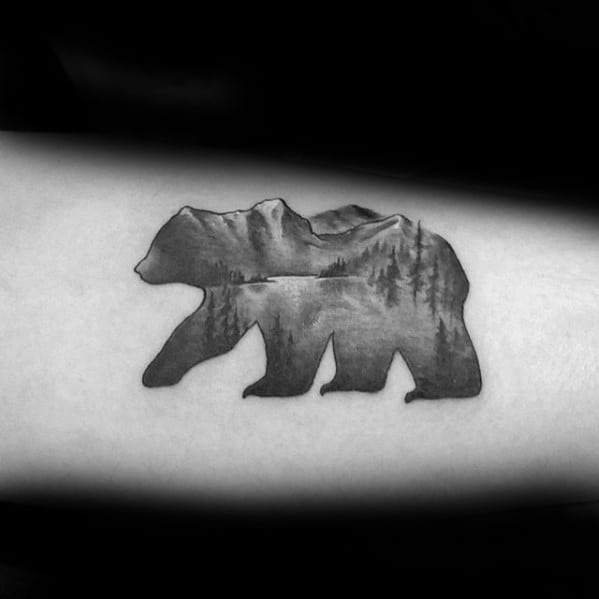 Other Lake Tattoo Designs
For an out-of-the-box tattoo, design a lake in colored ink using various shades of blue for a very realistic finish. For the big fans of fishing, nothing better than a tattoo of a calm water lake with fish swimming on the surface. Plasma the lake of your dreams in a large part of your body and add elements such as grass, flowers, trees and even houses, depending on what you want to symbolize.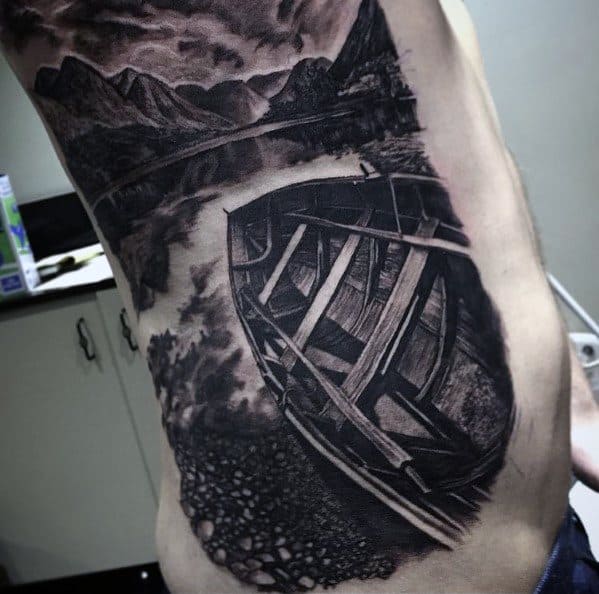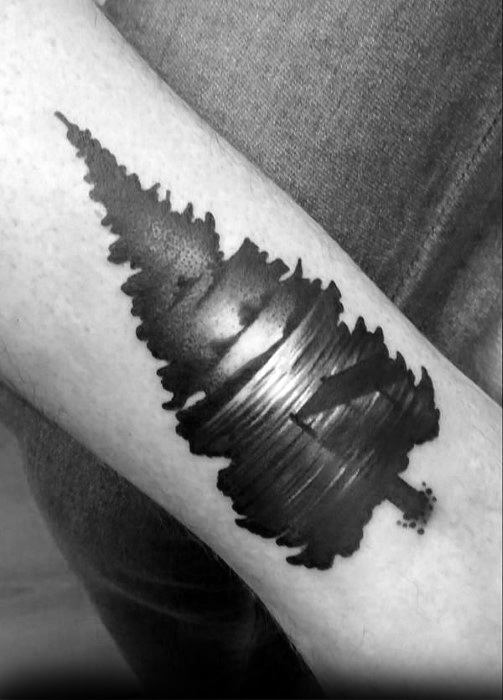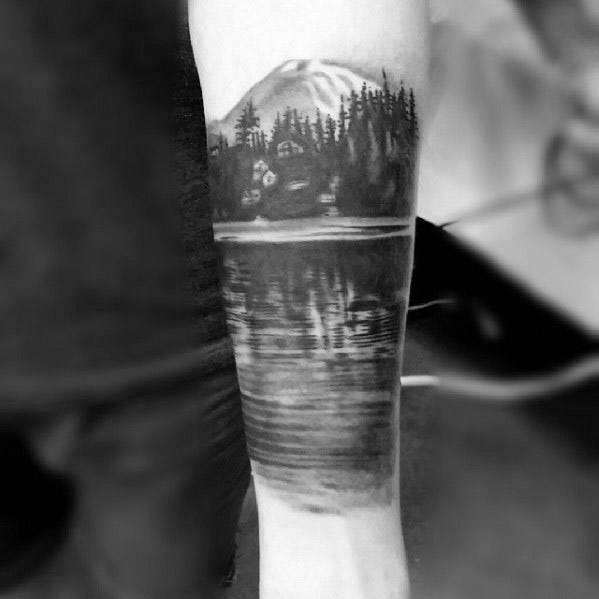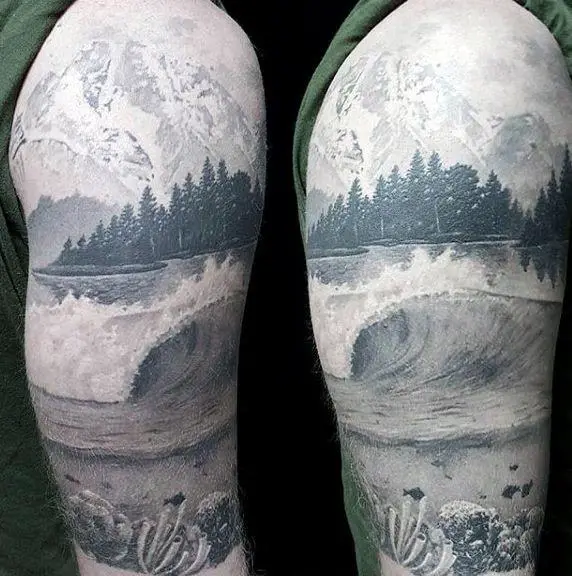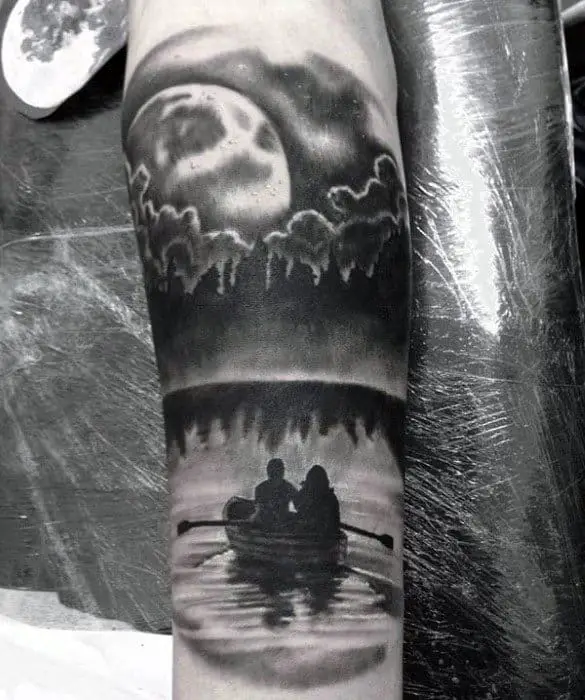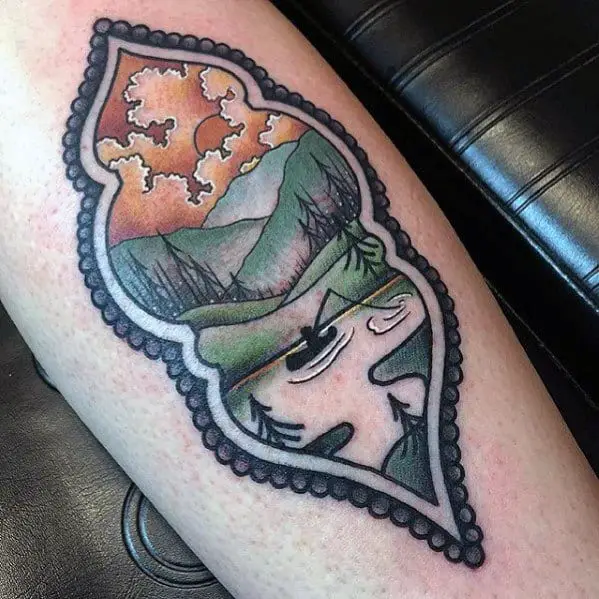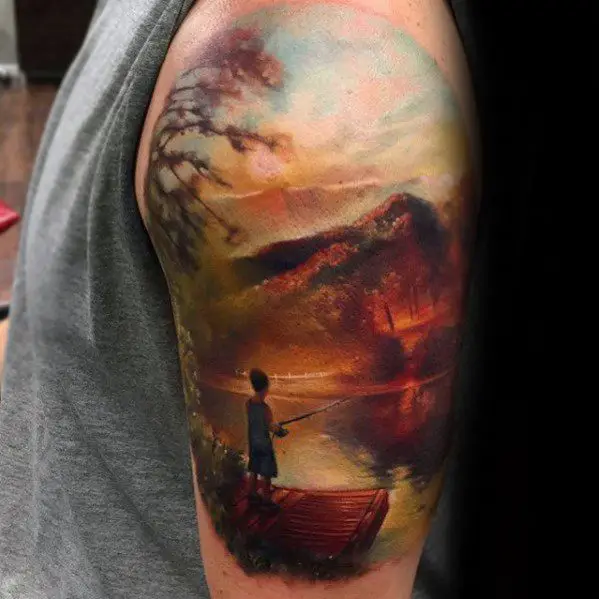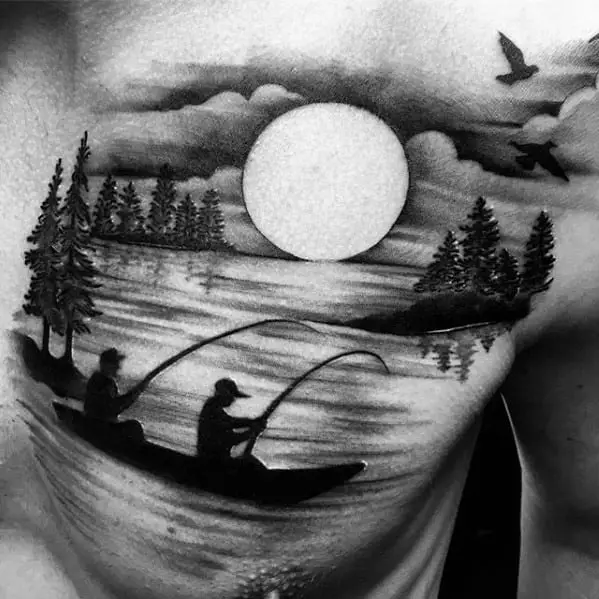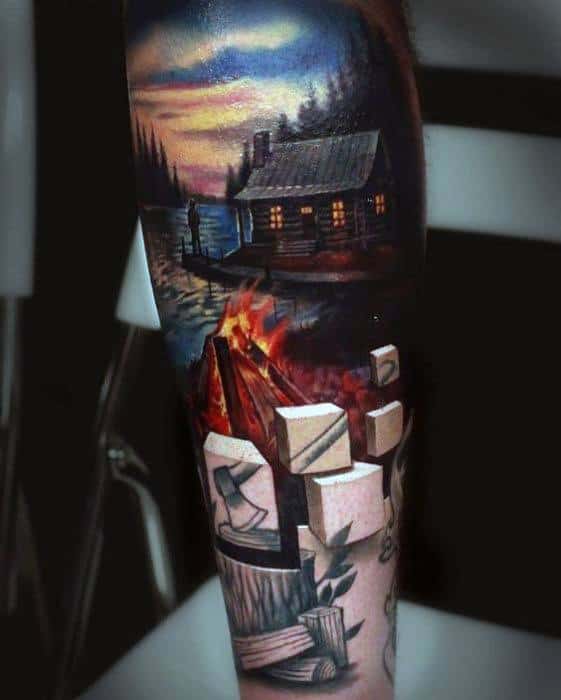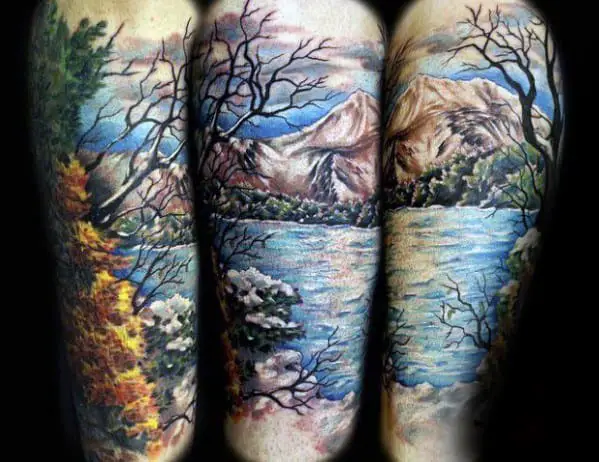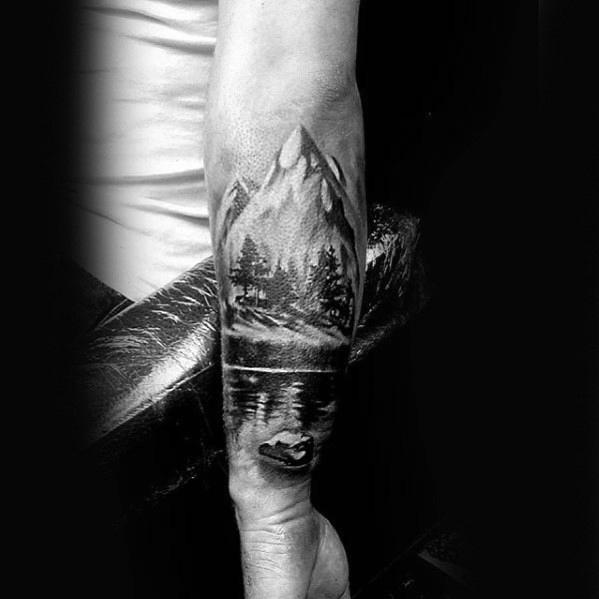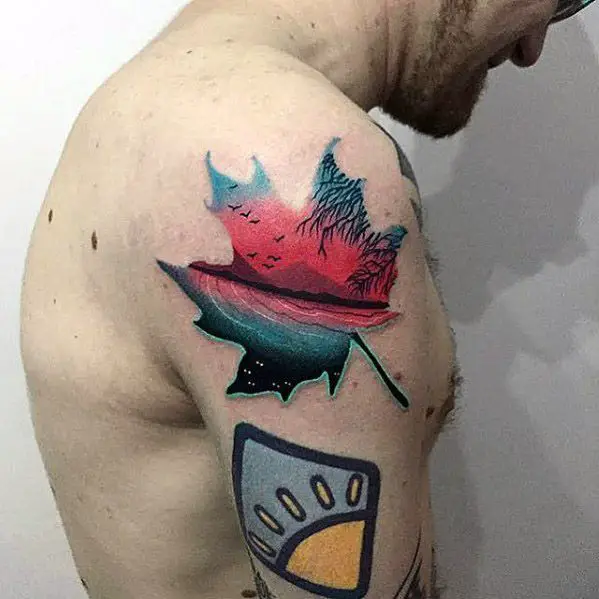 Lake Tattoos for Men FAQs
1. What's the meaning of lake tattoos?
Lakes and ponds have always been associated with peace and quiet. Being on the shore of a lake watching the calm waters transmits a lot of peace and helps to disconnect from the world, so this is an ideal design for calm and relaxed people.