Hawaii is absolute paradise. But, it can be expensive. Check out this guide to learn about the top free things to do in Hawaii.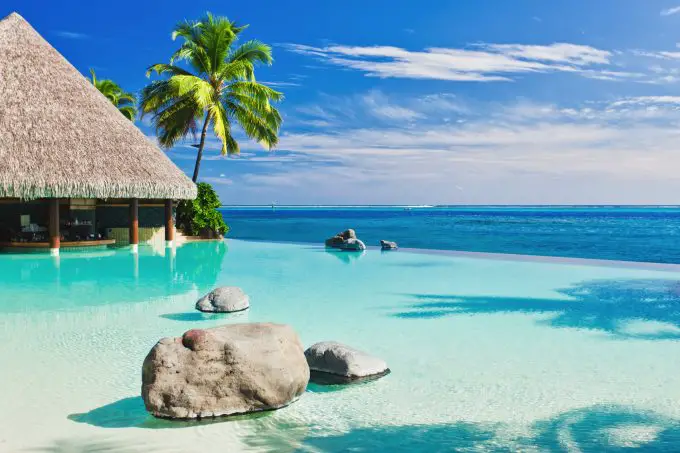 There are plenty of things to do in Hawaii, and with its sunny beaches, islands, and volcanos to explore, it's nearly impossible to run out of adventures.
However, as neat as this place is, vacations can also get expensive very quickly and you've probably already spent a large portion of your budget on plane tickets alone.
But don't worry! Listed below are some of the top things to do on your trips to Hawaii, and best of all—they won't break your budget!
Going to the Beach
Going to the beach is a popular option, and you've likely already put it on your schedule. However, instead of leaving the shore earlier for more expensive activities, consider staying a bit longer as ocean water comes with many health benefits.
For example, it helps your body to improve circulation and boost immune function. You'll also be getting plenty of vitamin D due to increased time in the sun.
Just make sure you regularly apply sunscreen to avoid burns. And consider wearing sunglasses and UV protective swim goggles.
Speaking of beaches—if you've always wanted to go on a Hawaii cruise, it is an awesome way to visit a variety of great spots.
Trying New Foods
Food is already going to be an expense, so make sure to make the most of your budget.
Instead of going through drive-throughs you can easily find at home, consider the unique local dishes in the places you visit.
National and State Parks
Hawaii Volcanos National Park is unlike any other national park, here you can see bright, glowing lava and get to explore adventurous trails.
While this place usually has an admission fee, it isn't super expensive considering the sights you'll see. However, if you want to explore completely free, there are some entrance fee-free days during the year.
As your making your plans, make sure to check your schedule to see if the dates for your trips to Hawaii fall on one of those days.
(An eruption occurred in recent years, leading to the closure of some trails. However, several are still open while others are being repaired.)
Hawaii also has numerous state parks to enjoy, and while some have small fees, not all do.
And if you want to spend the whole day looking around, then choosing a national or state park is a much more enjoyable and budget-friendly alternative compared to shopping centers and other busy locations.
Stargazing
The islands of Hawaii are an amazing place to stargaze, as they are located far out in the ocean, far away from the lights of other mainland cities.
For even more spectacular sights, try scheduling your trips to Hawaii during a meteor shower!
And it's completely free; all you need to do is find a nice spot that's dark and quiet.
Things to Do in Hawaii: Have Your Pick
There are plenty of things to do in Hawaii, but not all fun activities have to break your budget. And by following the travel tips mentioned in this article, you're setting your adventures up for success!
What are your favorite things to do in Hawaii? Feel free to share your thoughts in the comments