Choosing an optic for your handgun can be fun and frustrating at the same time. It is fun because you are customizing your weapon, which is always fun but frustrating. After all, there are so many brands, varieties, and ways to attach them that it can be confusing. Nevertheless, this post will guide you through some of the aspects you need to consider when choosing a reputable optic for your needs.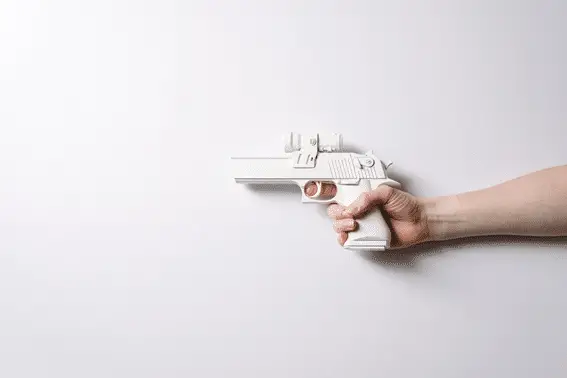 Why You Should Get A Handgun Optic
If you love guns and all things firearms, you're probably wondering if a handgun optic is a suitable choice for you. If you are on the fence, you should consider that a decent optic will enable you to significantly improve your ability to hit a target in dim light, low-light, and nighttime conditions. If you are convinced about the need for this accessory, you can visit a reputable site for more information about the various options and brands available. These optics are essential for anyone looking to up their game and gain a better awareness of the target, especially if you are mobile. Additionally, they can make shooting more fun than using boring old iron sights because you will hit targets more accurately, and the honest truth is that they look incredible! What exactly should you consider when choosing an optic for your sidearm?
Understand How You Will Use Your Weapon
As with anything in life, you must have a complete understanding of how you will be using your device. This is true for smartphones for cars, and it is valid for handgun optics. For example, if you will be only shooting in an indoor range, you won't have to worry about durability so much. Furthermore, if you have a concealed carry permit, you might want to opt for something with a more streamlined appearance that you can hide more easily.
Get To Know The Different Types
When it comes to handgun optics, there are four primary flavors:
Reflex:

A reflex sight aims from a collimated LED light reflected from a reflective glass lens while simultaneously providing the user with the field of view, enabling you to have full situational awareness.

Holographic:

Holographic sights use lasers to project the image. A reticle is holographically constructed as a 2 or 3-dimensional image, with a laser illuminating it. The target plane can be seen in the distance by the viewer looking through the sight window.

Prism:

A prism sight is a sight used by a person to see a target in the distance with the help of a prism. It is used primarily for target shooting due to its magnification element.

Fiber optic:

These are only a slight upgrade to conventional iron sights and use small fiber-optic tubes to allow you to aim better in low light.
Choose From Reputable Manufacturers
Since it has become so easy to open an eCommerce shop over the past few years, many new brands have entered the market. It is best to stick to brands you know to avoid getting scammed or buying inferior products. They might cost slightly more, but you are assured quality.
Ensure It Matches The Style Of Your Gun
Although this isn't a vital factor, you still want it to be in keeping with your pistol. For example, a brand new prismatic sight attached to your old 1911 will look slightly odd.
Think About How You Will Attach It
These sights typically attach to the rear of the slide but, in some cases, will require a rail. It would be a good idea to keep this in mind when choosing one. If you want to make life easier, stick to the traditional rear-mounted options. Easy to get on, easy to get off!
Will You Be Using A Laser Attachment?
If you already have a laser, you might be adding unnecessary extra bulk to your handgun. These weapons are meant to be quick-reaction tools, and if you build them out too much, you will inevitably lose some maneuverability. Additionally, a laser will allow you to shoot accurately at decent ranges without needing a scope.
Think About Durability And Weight 
As previously mentioned, you should think about how robust the sight must be. If you are using it as a personal protection device, you will need it to be tough enough to withstand a drop. Weight is another consideration to take into account if you plan on carrying your weapon around with you. The more robust the optic is, the heavier it becomes.
Choosing a handgun optic doesn't need to be over-challenging; you merely need to understand how you will use your weapon. Once you are sure of this, it is often best to stick with the leading brands to ensure quality.