If you're thinking about establishing a new company then Hong Kong should be at the top of your destination list. Starting a business in Hong Kong is very straightforward and cheap, and the country has the third most competitive economy in the world. Here's a step-by-step guide to help you establish a new company in Hong Kong.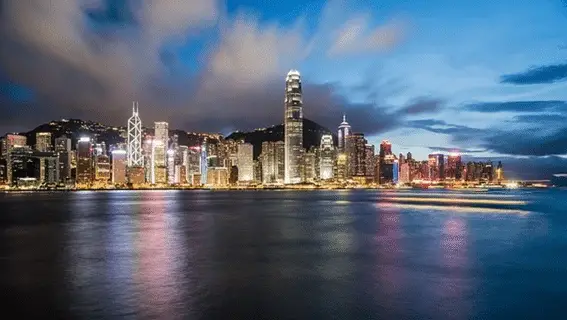 Know Your Business Environment
Getting familiar with the environment that your business will be a part of is very important. The environment includes all of your competitors, other corporations that complement yours, the economy, the government, and the law. If you get familiar with all aspects of your environment, it ensures that you understand the hardships your corporation may face in the future and gives you the chance to come up with routine and non-routine solutions. This does not eliminate risks completely but reduces them. You need to also get familiar with your business' secretary, the company's registry, and the Inland Revenue Department (IRD). Those three organizations will be what your business interacts with the most, which makes it crucial for you to get familiar with them to ensure your corporation's success and ease of establishment.
Naming your corporation can seem like a simple task and not science but choosing a company name is still not as easy as it may seem. There are a few things you need to do before actually deciding on the company's name. The first is to check if the company names you have in mind are registered on the Hong Kong company's registry website, or you can send a list of names to your company's secretary to have it checked for you. You must also make sure that the name you choose is not trademarked in another region. Make sure that you protect your company's name by registering it at Hong Kong's Intellectual Property Department.
Choose the Legal Form of Your Company
There are actually three legal forms that your company can have. It can be a sole proprietorship, partnership, or a limited company. The most common legal form and the one that is recommended to choose is a limited company. It is an independent legal form that protects your private assets when the company is at risk. Instead of raising funds, you can simply have investors buy shares from your company.
Prepare the Incorporation Documents
Unlike many other countries, the incorporation of a company does not require tons of documents and legal paperwork. The documents you'll need to prepare, have and present, depending on the legal form you chose for your company. Your business needs to have both a business registration number and a company registration. There's actually a difference between a Hong Kong business registration number and a company registration number. To differentiate the two registration numbers, the company registration number is basically the corporation's social security number. The business registration number, on the other hand, is a unique number assigned by the IRD and is the company's tax identification number.
Submit the Companies Registry
Companies registry is carried out with your company's incorporation. There are 3 ways that the documents can be submitted. Either online through Hong Kong's e-registry, by e-mail sent to Hong Kong's registry address, or at the counter at the Companies registry. Within 2 to 6 days, you can collect both the certificate of incorporation and the business registration certificate. Your incorporation certificate can last for the corporation's entire lifetime. The business registration certificate lasts up to one year only, which means you'll need to renew it yearly.
Normally, you'd be asked to pay the government fee when submitting your incorporation documents. Though due to the recent Coronavirus outbreak, the fee has been waived for both years 2020 and 2021. Make sure that you still know the applicable fee amount for when it's time to renew the business registration certificate.
Keep Up With Taxes and Financial Reporting
Your company's existence will be automatically reported to the Internal Revenue department at the time of the incorporation. Hong Kong is known for the tax benefits it offers to corporations, so make sure to keep up with your taxes and financial reporting to enjoy those benefits.
Establishing a business anywhere in the world can be very hard and exhausting, especially when it requires a ton of paperwork. Hong Kong is one of the easiest places that you can establish a company and has one of the greatest economies in the world. Make sure that the business you choose is actually profitable on that land. If you will start your venture in Hong Kong, it is important for it to have a local secretary, and their name is actually mentioned in its registration document.