It's no secret that people are buying and selling homes more than ever before. There is a lot of competition in the market, which means it can be hard to find your place in the crowd. You can stand out from the rest by having an attractive website for your real estate business. This article will cover how to build a perfect real estate website.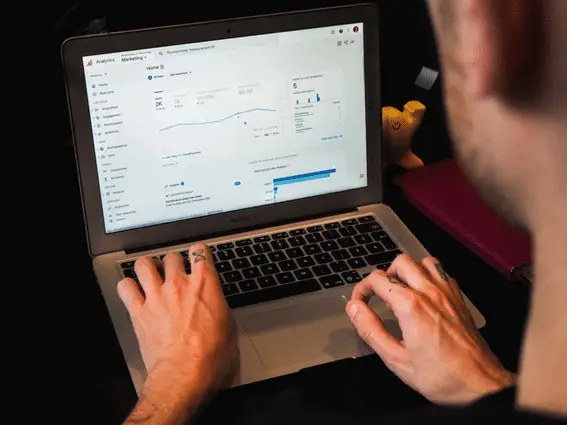 Start with a Domain and Hosting
The first step in building an excellent real estate website is to register your domain name.
The next step is hosting; you'll need some web-hosting service, whether it be for WordPress or other blog software. You can consider platforms, such as BlueHost as they offer unlimited domains and hosting with one account at an affordable price.
Choose a Web Design Platform
Your web design platform will largely depend on your budget and how much you know about designing.
If this is your first time or you have a small budget, WordPress offers free templates with drag-and-drop features that make it easy for beginners to create their site without any coding knowledge. If the website has more than one web page, upgrading from the basic plan can benefit from different themes and plugins.
Install WordPress, Add Plugins, and Customize your Theme
WordPress is the most popular content management system on the web, and it's also free. It is a perfect choice for your site because installing WordPress will enable you to update plugins or themes at any time without having to contact an IT specialist — something that often costs money with other systems.
With WordPress installed, now add some plugins and customize your theme! As mentioned by Showcase IDX, getting a perfect plugin stack is essential to a successful website. Plugins will help you show agents and sellers your listings on the homepage. Also, they allow visitors to search for homes with maps or by location, create custom home searches based on budget or number of bedrooms they're looking for. Besides, they enable property features like "backyard" so viewers can see what it looks like in person without having to drive around town themselves.
Finally, customize your site's theme! This is one of the easiest ways to improve how users interact with your content and make sure that their experience is enjoyable from start to finish.
Add Content to your Website 
Quality content is everything. To get visitors, you need a variety of content on your website. Photos are great because they help people visualize what it's like to live on the property and give them an idea about whether this would work for their lifestyle. You can also include videos showing off different property features, such as closets and kitchens. 
Blog posts will allow you to share information with potential customers on things like how much homes cost in your area, neighborhoods where properties have been selling quickly, etc., so people know if they should even look at houses for sale near them.
Promote your Website Online
With your site live on the web, you may want to promote it online. Advertising on social media sites such as Facebook or Twitter can be a great way to get in front of people who are already interested in real estate information and properties for sale. 
You might also consider advertising your site through search engine optimization (SEO). One advantage of SEO is that traffic will find you without any additional work you do after initial setup; however, this strategy isn't usually cheap, so keep an eye out for affordable options like Google AdWords to help pay for some advertising costs if needed.
The most important thing when using these platforms? Be consistent! Posting new content regularly will serve as fresh material and attract more viewers over time.
There's no need to worry about your competition – in the world of SEO. It's all about providing quality content that people want.
It's essential to track your analytics to see how well your site is performing. You can use Google Analytics or a third-party service like HubSpot, but whatever you do, make sure it's set up on the front end of your website so that you are tracking all page views.
Once you have a handle on your current analytics, you can start to work out what needs improvement.
People often forget that they have many options when creating their real estate website – but this guide can help you get started with the basics and let your creativity take it from there. Happy building!