It is one of the most expensive items on a bride's wedding day that will be the focus of everyone's attention which is why brides tend to spend so much money on 'the one' but for sheer extravagance some brides really do push the boat out.
For instance, some wedding dress designers create an impressive gown for wealthy brides who are looking for extravagance and style using diamonds, gold, platinum and delicate lace.
Among these is the 'Bach Ngoc Xiem Y' which has more than 95 rubies and 200 diamonds for a bride who can afford £93,000 in Hanoi, Vietnam.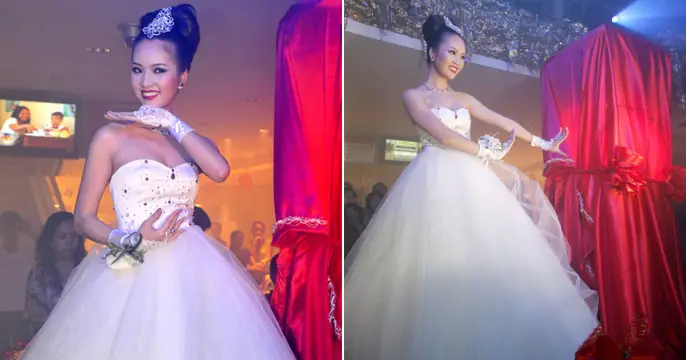 Chinese brides are also keen on extravagant, western-style dresses and for those who can afford it the £126,000 Carat Gems wedding dress really will grab people's attention.
Created in 2007 there are more than 10,000 carats of gemstones provided by leading Hong Kong jeweller.
Opt for stylish designer wedding dresses from the likes of Amanda Wakeley
Many brides in the UK tend to opt for stylish designer wedding dresses from the likes of Amanda Wakeley and many designers are prepared to create one-off masterpieces.
Indeed, this is what John Galliano was asked to do when he created Melania Trump's wedding dress which cost £159,000 though it does have 1,500 pearls and crystal rhinestones and weighed-in at 50 pounds or 23 kilos.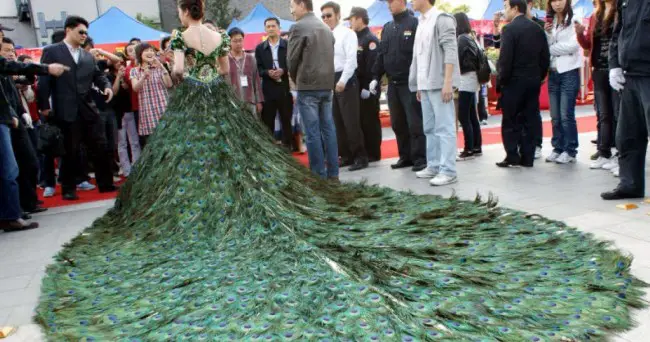 Designer Mauro Adami was also asked to create a dress and his creation used silk and platinum thread that cost the bride £297,000.
Alongside this is an excellent creation by Vera Wang known as the 'Peacock Feather' wedding gown which consists of thousands of peacock feathers and cost £1.2 million.
A luxury wedding dress
In the same price bracket is a luxury wedding dress made by designer Danasha Luxury which has lots of diamonds and gold in the gown.
So, while many brides will be restricted with a budget, for those who can afford to do then the world really is their oyster.
For instance, designer Yumi Katsura created a white gold and diamond dress for a Japanese client and the extravagant creation cost £6.8 million.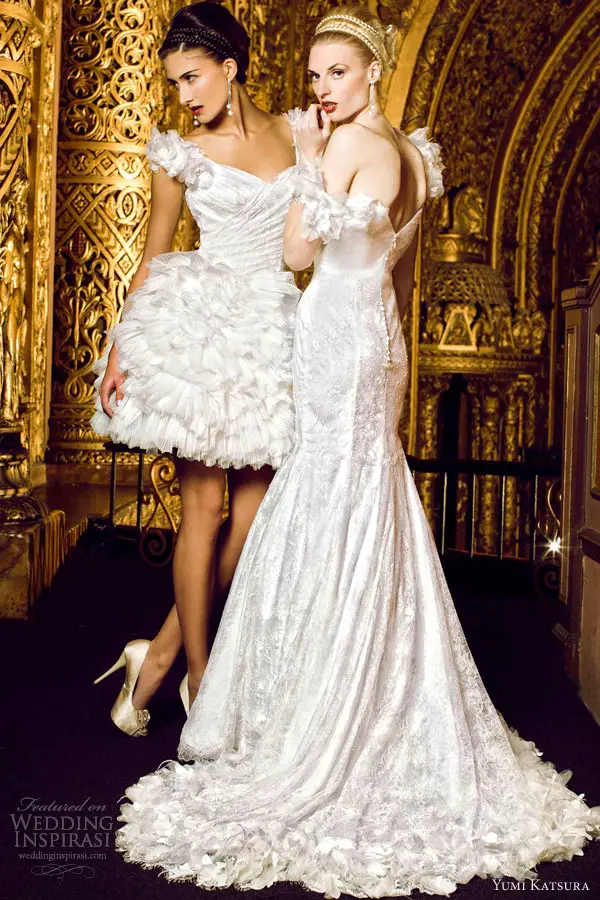 While those wedding dress creations do impress the world's most expensive wedding gowns is the impressive diamond wedding gown created by Renee Strauss and complemented with jewels from Martin Kaz worth a cool £9.5 million.
Famous wedding dresses that cost a lot of money
There are also other famous wedding dresses that cost a lot of money in their day including the gown worn by Princess Diana for her wedding to Prince Charles and Grace Kelly's timeless creation for her marriage to Prince Rainier.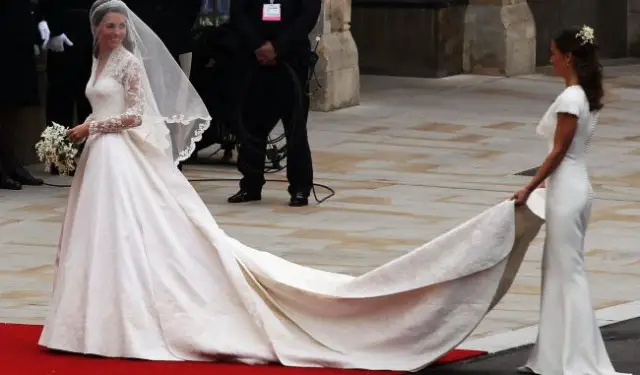 Indeed, some of the most famous dresses around have a price tag that's never been disclosed and Kate Middleton's impressive wedding dress by Sarah Burton is one of these though industry watchers say it will have cost around £279,000.
While Kate's dress has a sophisticated and delicate look, other wedding dress designers aim to create something special for their clients with their gowns including those from the likes of Amanda Wakeley to help make a bride's day special and unique.