Destiny 2 is one of the most popular shooter MMOs that offers players a lot of mechanics and activities. The project has zones for farming, mechanics of raids and strikes for fighting monsters, story quests that will take players across the planets and the Trial of Osiris – PVP mode with unique rewards.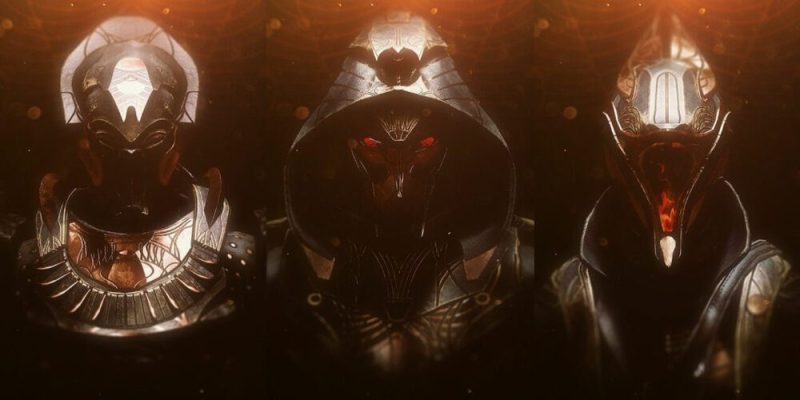 What is Trial of Osiris
Trial of Osiris is a full-fledged PVP mode for three players, which has a seasonal period. The rewards are updated every time, but it is always the best weapons and armor, with unique perks and properties that cannot be obtained in other ways. For many new players, this will be a great way to get some strong gear and weapons.
You can order a boost in Trials Of Osiris from professional players to be guaranteed to get the status of flawless and the best legendary weapons with unique perks with a guarantee of privacy and anonymity.
The mode is based on a team game of three players and their opposition to other teams.
Each round is fast-paced, and the team must win as many victories as possible in order to be able to receive seasonal rewards. Wins in a row also play a role – only by accumulating 7 wins in a row will a character be able to get the status of flawless and qualify for bonus unique rewards.
These rewards will be legendary seasonal weapons. For example, the Messenger rifle has a unique power-up that significantly increases the rate of fire of your weapon after killing an enemy and reloading. Depending on the season, players will strive for different weapons, but any rifle will significantly increase the potential of any character, including a beginner.
When does Trial of Osiris start?
The PVP event starts every Friday and runs through Tuesday of the following week.
Conditions under which the Trial of Osiris event will not be triggered
The first week after the start of the new season.

The developers are preparing the release of a new raid

The Iron Banner event starts.
Requirements to participate in the Trial of Osiris event
To take part in the PVP event, you need:
Have purchased the latest expansion that came out for Destiny 2. It will be Lightfall at the end of February.

Completion of the Trial Access quest – taken from Saint-14. The task requires the player to accumulate certain parameters – 1260 strength parameter, 50 guards were defeated in the elimination mode and the 15th round of Garnilo was reached.

Pass
Passage to the Trial of Osiris
Under the passage should be understood a special access mark that the player receives from Saint-14 – an NPC of a turncoat who will coordinate you and control success.
The pass will display full-fledged game statistics about your progress in the Trial of Osiris. You will see the total number of matches, wins and losses, seasonal rewards and overall activity statistics.
The player can choose one of five unique passes, each of which will give its own unique bonus.
Pass options:
Mercy Pass – allows you to lose one battle while maintaining statistics and victories in a row. To get the perfect status, you need to win 7 victories in a row.
Ferocity Pass – If you accumulate 3 wins, the system will automatically reward you and add one bonus win to your statistics.
Wealth Pass – having accumulated 5 victories, you will begin to receive more rewards and bonuses for each subsequent victory in Trial of Osiris matches.
Passage of Wisdom – having won 7 victories, you will get more experience for each subsequent victory in the PVP mode.
Confidence Pass – Requires impeccable status, i.e. 7 victories in a row. Allows you to get an additional reward from a Flawless Chest.
Flawless status in the Trial of Osiris
Flawless is a player who managed to achieve 7 victories and did not suffer a single defeat.
The player who achieves Flawless status will have access to a unique beacon – a location where all the key rewards associated with the PVP event are given out.
What can be obtained from the chest:
Fragments of ascension.

Modifications for weapons of the Adept.

Variations of weapons for testing the Adept.

Armor tested with high performance for PVP and PVE.
Players will receive sets of emblems that will visually change the appearance of armor and weapons to match the current style of the season.
To emphasize your special impeccable status, your weapons and armor will change their color and acquire a bright glow to demonstrate your success to other players.
Only unique equipment and weapons obtained in the Trial of Osiris will receive the Glow. Special marks will affect you for the next two weeks and then you will need to repeat your feat again in order to again receive distinctions and a special glow.
Elimination Mode in Trial of Osiris
Let's move on to the PVP process itself – you need to assemble your team of three people. If your group lacks one or two fighters, you can get them through the player search system.
Each round, you and your allies will have one life, but even in the event of death at the hands of the enemy, you will have the opportunity to resurrect allies by starting an interaction with a ghost.
If the match does not end with the defeat of one of the teams during the timer, then the round goes into the hold point format – whoever holds the map fragment will win. If even in this case the winner is not revealed, then a draw is declared. A total of 5 rounds will be played.