There is no doubt that Londoners are simply crazy for mini golf! Crazy for crazy-golf that is. It is no coincidence that London is home to some fabulous mini-golf courses and you don't need to travel far to enjoy a game or two with your family or friends. Here are ten of the best courses to be found in and around the city.
plonkgolf.co.uk is known for their ability to fit a lot of crazy-golfing fun into small spaces. Plonked perfectly at The Peoples Park Tavern, enjoy a pint with your game of Plonk!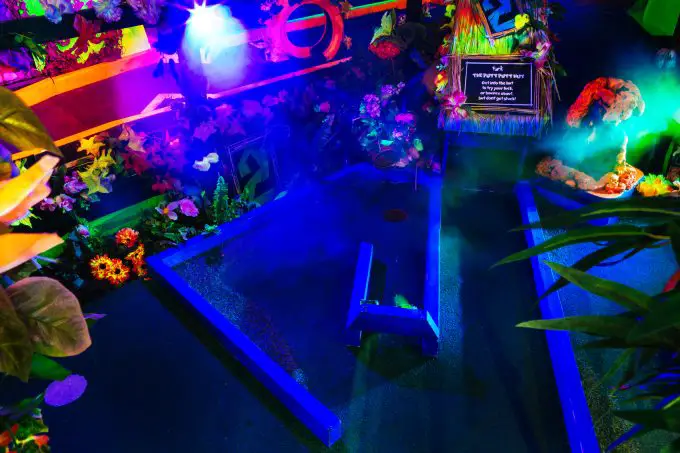 Head to the Four Thieves pub in battersea for a round of Plonk! The smallest Plonk! course, but by no means the easiest.
3: Putt In The Park: Battersea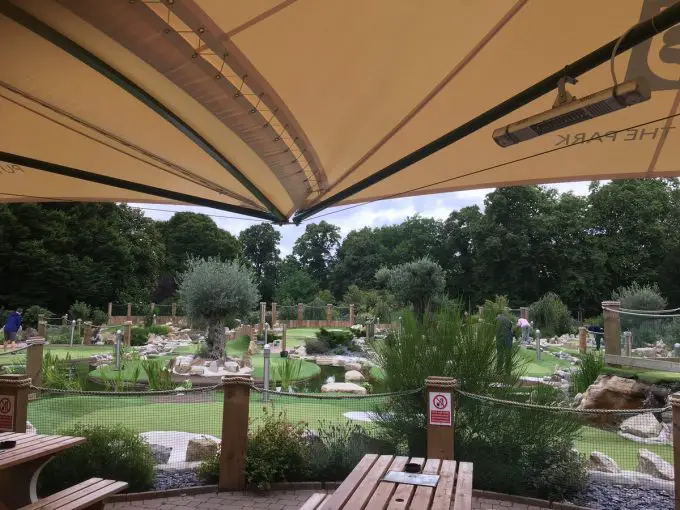 image source: here
Also found in Battersea, this is a classic outdoor venue to enjoy on a sunny day. The company also have mini-courses situated at Acton and Wandsworth.
The Victoria Tavern is the host for this seven hole arcade style course, which is an amazing feat of engineering! A challenging course for even the most skilled of crazy-golf enthusiasts.
5: Puttshack, Westfield shopping centre
image source: link
Situated in the bustling Westfield shopping mall, this is a very high-tech course fitted with sensors to automatically keep score as you wind your way around some inventive challenges.
Look inside Camden Market to find this fun Plonk! course. What's not to love about this nine-hole indoor course, complete with smoke machines and UV lights to set the perfect atmosphere.
7:  Junkyard Golf, Shoreditch
image source: link
So named for their very first course that was built out of random junk, this course sits within the Truman Brewery off Brick Lane. Grunge-themed and quirky, this course is strictly for the adults!
8: Dragon Quest, Croydon
image source: here
South London is home to this large, family-friendly eighteen hole course – with dragons! But don't worry, the dragons are friendly!
9: Dinosaur Escape, Ruislip
image source: link
Crossing two beloved genre's here, dinosaurs and crazy-golf! This eighteen-hole course makes for a fun mini-golfing session to amuse the kids. Listen out for noisy dinosaurs hiding in the bushes, kids!
10:  Birdies Crazy Golf, Stratford
Prepare for some psychedelic fun in this monochrome crazy-golf course! Made to distract your mind, this course will challenge your perception with optical illusions and mind-bending patterns.
image source: link