There are a few very important things that must be kept in mind when you are going to create your study room. Relax and think what kind of environment you exactly want when you are studying. Go with your nature instead of listening to other people's suggestions. The lighting, the color of walls and the furniture should always be of your choice. But keep a contrast in your room, so, if the color of walls is bright then decorate your room with dark color furniture. For your comfort, go for good cabinets as per you requirements but do not forget to keep your binders and files in. A state of the art computer desk should be there to make your day easier.
Buy simple computer desk not the L-shaped as it takes too much space than the simple one. But you can go with the L-shaped desk if you have that much space in your room because L-shaped desk allows you to get more working space. A contemporary chair can be placed in study room so that you can rest your calf for a while.
To change your study room into an exciting one, make sure that you its color and design matches to your entire pattern and decoration. Combination of modern furniture and set-ups can switch the whole room ambiance into a more organized and eye-catching one. Are you excited to modify your home office? Then, prepare yourself for these new changes. Placing additional natural elements can also make your room more elegant and modern. Show-off your creative mind by simply placing accurate furniture and setting-up new styles.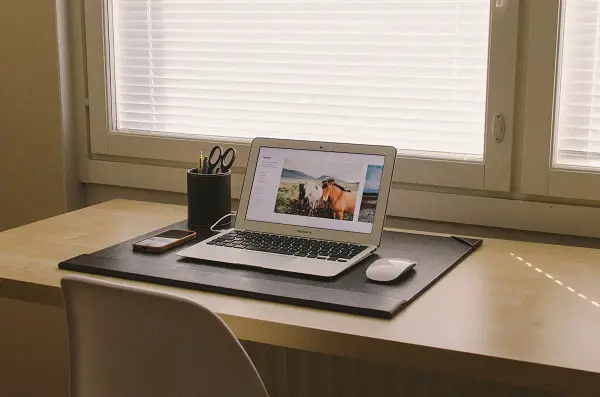 If there's a window in the room, make sure to have vertical or any other types of blinds on them. Blinds will stop the sunlight from entering completely during day time and let some air in at night.
Then, when you want to work in at home, the first thing you have to be sure about is to keep it cozily professional. You don't want to make it too professional to even call it a home office. At the same time, you don't want to make it so comfortable that you don't feel like working in it. Rather than focusing on soothing or dark colors, think of fresh colors. Light green shades are refreshing and so are bluish white ones. Don't overstuff the space with items because clutter can be distracting.
Have a wall mounted cupboard with open shelves for office related stuff and a desk that could contain your computer, computer accessories and other items in the drawers. Decorate the wall with motivational artistic paintings or quotes. Don't go for deep carpets since they'll obstruct the movement of your chair. Instead of walls, try your creativity and sense of colors with other items such as chair, lamp, bin, paintings etc.
The last one, bear in mind, that nobody wants to let one's mind get distracted by any disturbance while studying in the room. Your main focus should be on comfort whether you keep your room casual or formal so that you can spend your maximum time studying there.
About the Author: Carol James is an EssayLab psychology department writer and senior editor. She has MA degree in social sciences and is an excellent specialist in this field. Carol worked with numerous materials on the subject and is eager to share her knowledge with our readers.