With lockdown restrictions easing up, traveling is slowly coming back after being on hold because of the Covid-19 pandemic. People are itching at the prospect of finally using their vacation days for much-needed time off from work. If you are unsure where to go on vacation and you do not want to let your vacation days go to waste, then the following tips are going to guide you in choosing the perfect place. Admittedly there are several factors that go into choosing your travel destination, and if you are not aware of them, then you might not have as much fun as you thought you would.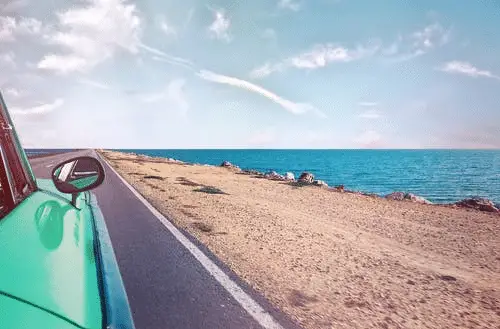 1- Level of Activity
Before deciding on a  travel destination just because someone recommended it to you, you need to consider the level of activity you want to be exposed to. If you want to have a relaxing, peaceful vacation, then it does not make sense to go to a bustling city with extreme nightlife, on the other hand, if you are an energetic person and are looking for an adrenaline rush, then you do not want to get stuck in a laid back island  without any kind of activities to participate in. If you already have a couple of destinations in mind, then the different activities and sites that are going to be available in each place can be the deciding factor.
2- Accommodation
This is an extremely important aspect of travel. Whether you are only looking at a two-day stay or a two-week vacation, you will need to know where you are going to be sleeping through the night. There are different options for accommodation depending on where you decide to travel to. For example, you can get a reservation at a hotel with all-inclusive packages, which ensures that you also do not have to worry about meals. You can also rent a place which can be a great option if you do not mind cooking your own food, or if you plan on eating out every day. Based on the tips provided by invernesspalacehotel.co.uk, it is also important to find accommodation that not only has a great view but also offers you different packages and amenities close by. Depending on the destination and where you are looking for accommodation, you will find great offers with amazing prices.
3- Budget
The budget you have saved for your vacation will affect your decisions when it comes to where you plan on traveling. If you have a limited budget, then you will need to spend some time looking for cheap deals that will allow you to travel without having to worry about spending all your money. Luckily, there are some amazing destinations that do not require much when it comes to money. If you do not want to risk it, you can also travel close to your hometown to ensure that you do not go over the budget.
4- Timing
Time is another essential factor to consider when planning your vacation. For example, if you are traveling for only a couple of days, your travel plans and budget will look extremely different from ones made for a couple of weeks or a month. You will also need to consider when you will be taking your vacation days because depending on the season and your preferred weather for travel, you will need to look at different destinations. If you are taking your vacation days in the winter but prefer a sunny, warm vacation, then you should consider destinations that are tropical, or nearer to the equator. If you do not mind the cooler weather you will have more options.
5- Research Well
No matter which destination you end up choosing, you should research it extremely well. The obvious things that you need to research are accommodation and flights, but don't forget to research different methods of transportation that will be available to you throughout your trip, cost of living, and how convenient the place you are going will be in terms of facilities and amenities. Most importantly, how safe will you be during your stay in the destination you have in mind.
Using these five different tips, you will be able to perfectly plan your upcoming vacation days. You might feel like the process is lengthy, but you will thank yourself when you are spending your vacation days having fun and relaxing without worrying about any factors that you may have overlooked. This year, you do not have to give up your vacation days or forget about them, because even on a budget, you can still have an amazing vacation planned.