The rich and famous have been enjoying drinking champagne and playing poker on the French Riviera, Hollywood, or Las Vegas for decades. It is therefore not surprising that the vision of a casino as a luxury place for entertainment is grounded in the minds of many.
In today's world, money means a lot, and those individuals who have it in abundance like to show off. True, the most famous casinos are located in Las Vegas, Nevada, USA. However, some of the largest casinos in the world are far from Las Vegas, such as Venetian Macao in Macau, while some that should become grandiose are still under construction, such as the Aquis Great Barrier Reef in Cairns, Australia. Whether this casino will enter the list of the best Aussie casinos remains to be seen because the associations for the protection of nature and animals fiercely oppose the construction of such a complex near the Great Barrier Reef.
Now, back to the initial idea – we are talking here about the most luxurious casinos. They are scattered all over the world and can provide you with the ultimate entertainment, of course, if you have enough money. We present you five that stand out in terms of luxury:
The Venetian Macao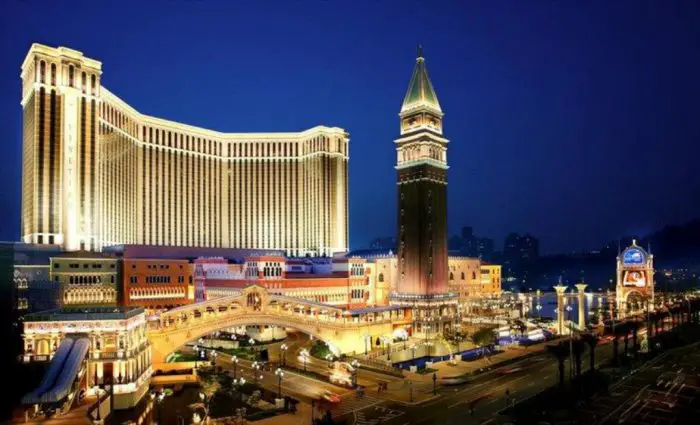 Opened in 2007, this famous casino offers all players in the Far East a Las Vegas experience with lavish decoration, enchanting themes, and everything else you can find in the famous Sin City.
The construction of this casino cost an incredible $ 2.4 billion, and the resort in which it is located alone has 3,000 rooms, 30 restaurants, numerous swimming pools, more than 3,000 slot machines, and 750 tables.
Sun City Casino Resort, South Africa
Situated in the middle of a dense jungle, this amazing palace in the heart of South Africa has attracted gamblers around the world since its inception.
With four hotels, over 850 slot machines, and 40 tables, guests of this casino will find entertainment wherever they go. An added benefit is that you can also embark on a safari adventure, once you are there.
Resorts World Sentosa, Singapore
As you would expect from a building that cost nearly $ 5 billion to build, Resorts Worlds Sentosa is impressive. Everything here has a futuristic echo, while the staff and casino floors are listed among the best in the world.
In addition to 2,400 slot machines and 500 tables, here you can expect private butlers, an aqua park, beach villas, and, of course, a phenomenal view of Singapore. The most popular game here is roulette and we believe that you will feel like James Bond while playing it.
The Casino de Monte-Carlo, France
Now, if there is one place you can enjoy the role of James Bond, it is Monte Carlo. European celebrities, politicians, and sports stars have been coming here for years and spending their money, so you will probably find yourself at the same table with some of them.
It is very difficult to enter here if you are an average gambler because a lot of gambling evenings and events are organized only for the chosen ones, so you have to be well versed in the whole story in order to get on the list of ultra-exclusive guests.
Atlantis Resort & Casino, Bahamas
When you get fed up with beautiful white beaches and sea views – if that is possible at all – you can turn to enjoy the luxury of five stars.
An apartment in this resort will cost you a good portion of your annual salary, but you will also be able to enjoy 70 gambling tables and 1,000 slot machines in one of the most luxurious buildings ever built.