A huge bedroom, shower, home theater system and more.. make this impressive $555,000 motorhome a true dream palace for the roadtrips. A mobile home is a recreational vehicle (RVs) with enough space to accommodate a family or group of people with the typical comforts of home. However, this definition falls short when we look at the Supreme Aire 2021, a luxury motorhome, designed to make your dreams come true when you go on a road trip.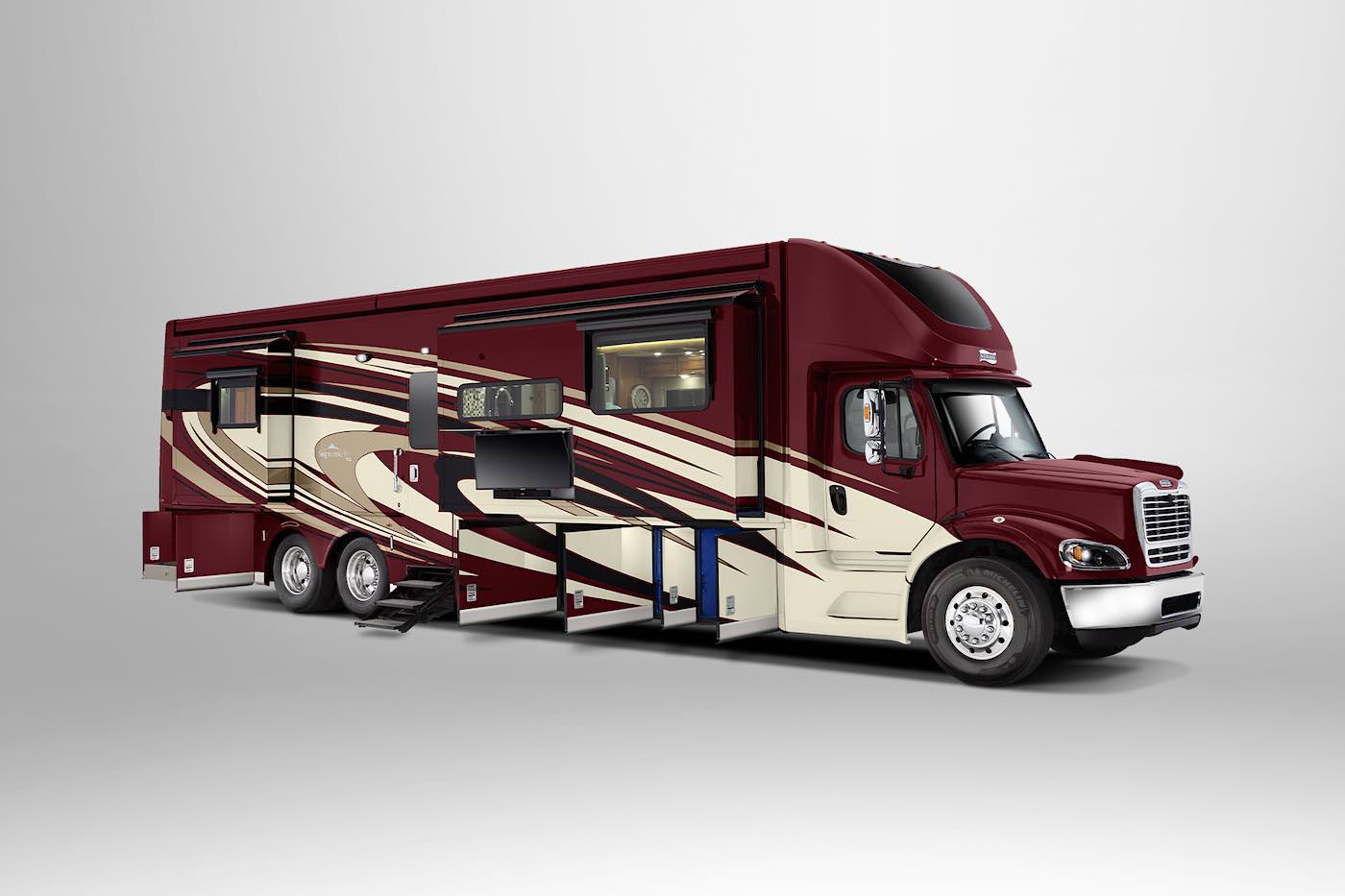 Some people buy a country house near the beach or the mountains, and others take their own home wherever they go, such is the case of the lucky buyers of the super mobile home Supreme Aire 2021, a luxury coach that exceeds all expectations.
What does the new 2021 Supreme Aire motorhome bring us?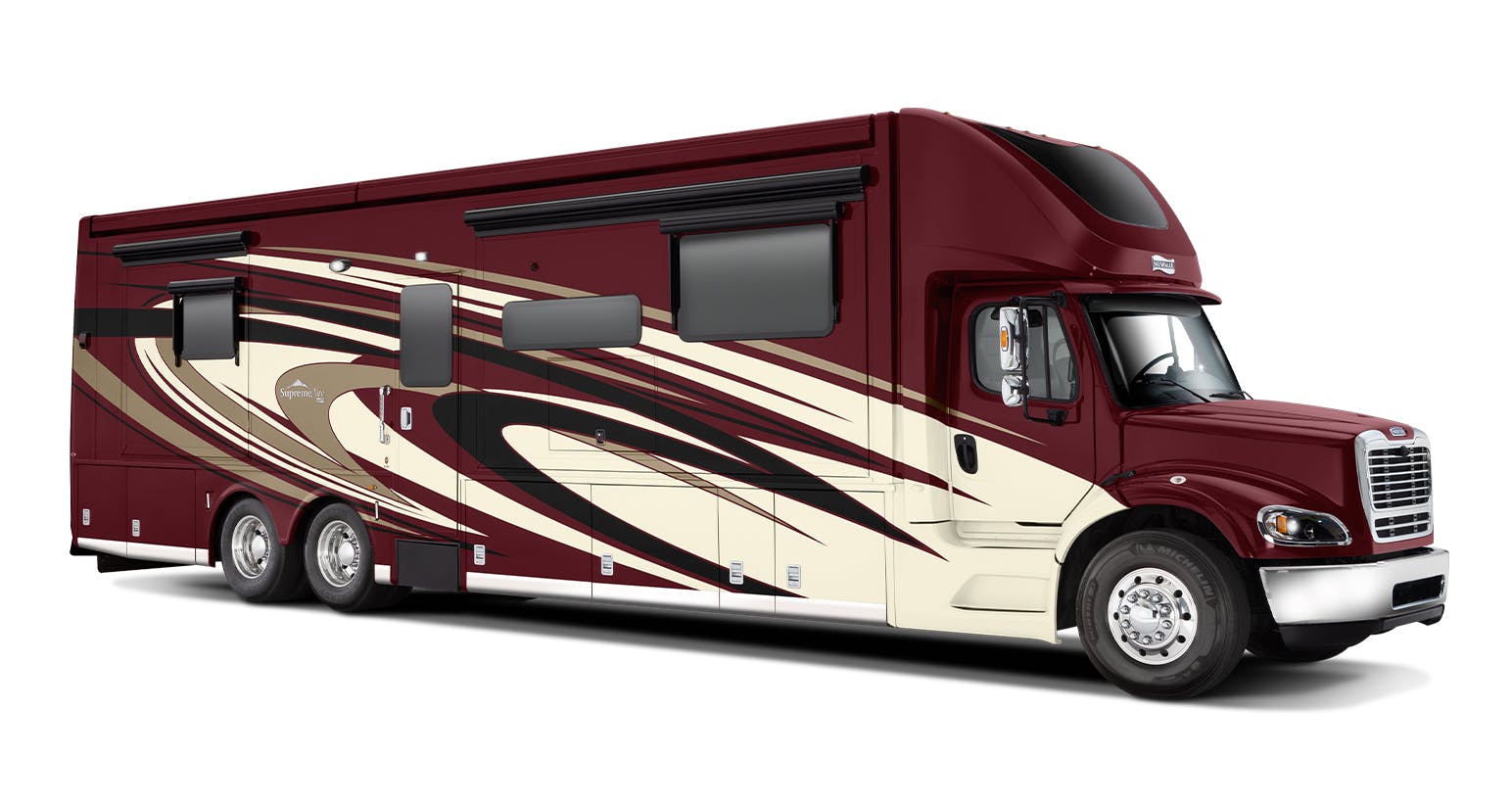 The 2021 Supreme Aire motorhome has been developed by the prestigious Newmar company, which has been building recreational vehicles that stand out from the rest for more than 50 years, with the highest quality standards, thanks to its spectacular designs that are framed in a world of luxury and comfort.
The Supreme Aire RV features a powerful Bose sound system spanning the entire vehicle, a rooftop satellite dish, and an HD 360 camera system. Newmar Corporation
With a price that starts at $ 554,973, the Supreme Aire motorhome stands as the ideal example for all those people who enjoy traveling on the road, or going on excursions, with the maximum possible luxury and comfort. This huge coach is equipped with everything you need to take you far, thanks to its powerful 505 horsepower Cummins Diesel engine capable of generating 1,850 pound-feet of torque, all this is supported by a solid Freightliner M- chassis. 2 112, with which you can also tow an auxiliary vehicle.
Ultra luxury inside the motorhome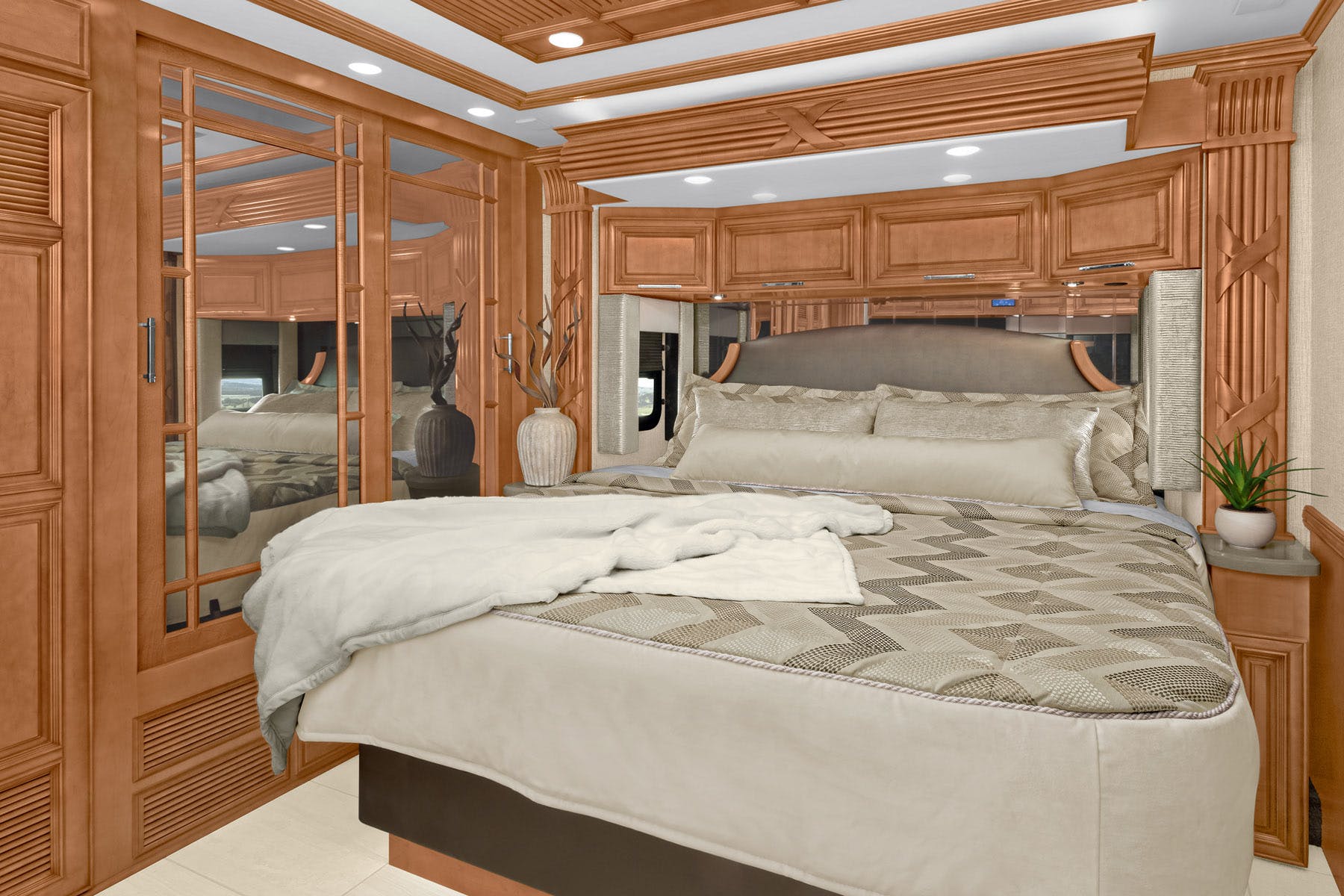 The Supreme Aire motorhome takes the idea of ​​comfort to the highest level in all its aspects, from the largest to the smallest details. To begin with, we can highlight the huge seats for the driver and his companion that has an air suspension to offer lumbar support while driving for long days. The interior of this fabulous coach stands out for its spacious and well-equipped spaces, such as its huge and luxurious room, which has nothing to envy to a suite in a five-star hotel. This place has been conceived for a pleasant rest and is equipped with sliding door wardrobes, television, mirrors, window and enough storage space. On the other hand, the Supreme Aire kitchen has an open and modern design concept that stands out for its large windows, and at the same time, it is equipped with a sink, refrigerator, oven, stove and the best appliances that can be found in the market,
This motorhome has a full bathroom that includes double sinks and a shower with a massage system. Its spaces have been carefully decorated with fine tiles to facilitate maintenance, it also has a wooden shelf that allows you to store towels and other items of daily use. As if that weren't enough, you no longer have to worry about dirty laundry, as the Supreme Aire comes equipped with a large washer and dryer so you can wash in comfort.
Entertainment system inside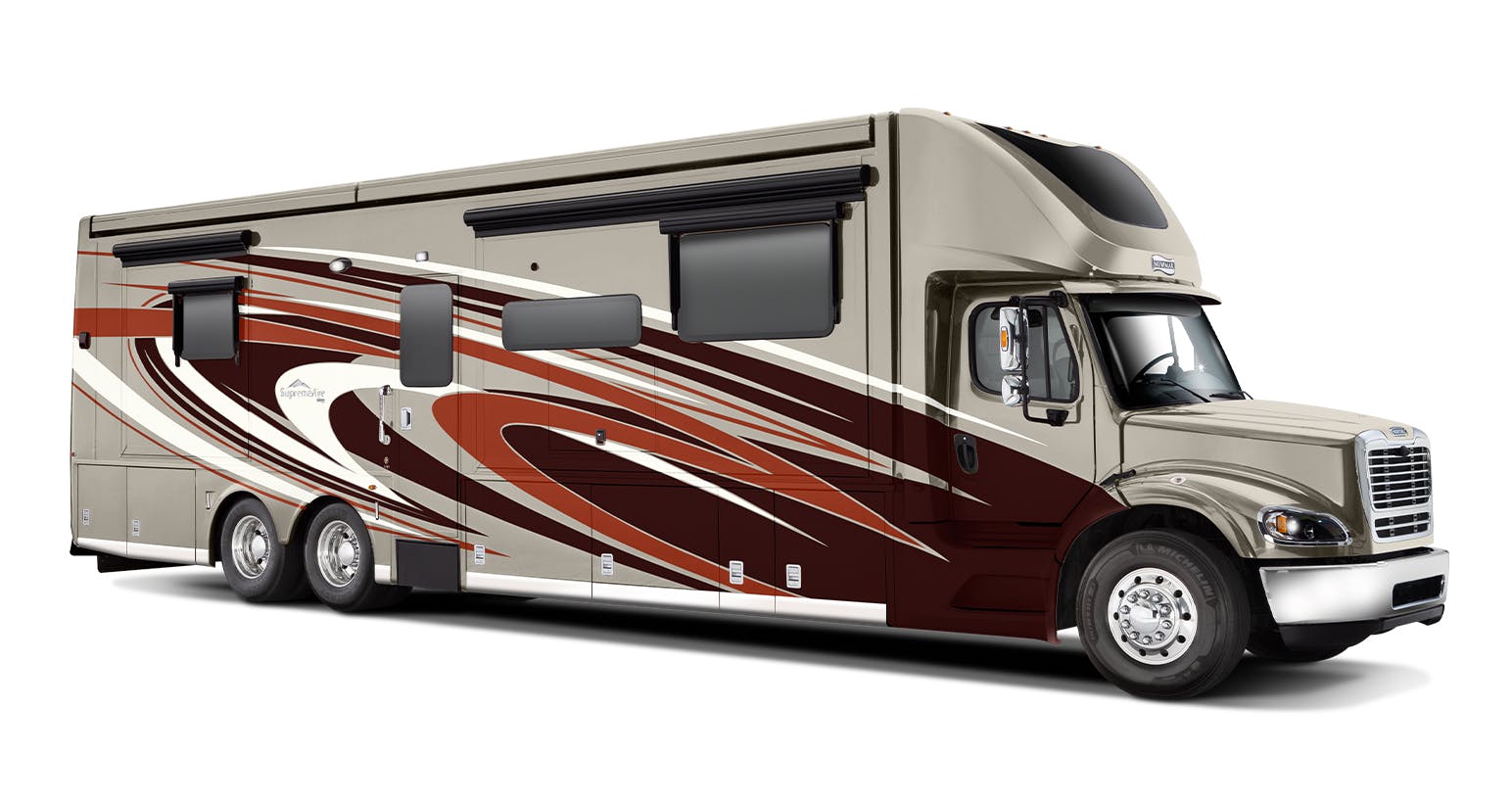 Finally, we can highlight a complete entertainment system that extends throughout the vehicle, which includes a satellite dish on the roof, a 360-degree HD camera system, with which you can obtain a clear panorama of your environment, and WiFi connection to keep you connected. Undoubtedly, the design team of the Newmar company focused its efforts on optimizing the spaces of this motorhome in an intelligent way, and in this way, giving the vehicle the maximum possible efficiency in terms of its use and distribution.