Can you believe that we're already in May! Where, oh where, does the time go? When the years pass by as fast as they do, it's important that you take the time to fill them with things that you love, and those that will make fantastic memories. Today, we're taking a look at events taking place in the USA in 2017 that you should add to your 'to-enjoy' list.
World Series of Poker – 30th May – 13th June

If you've never made it to Sin City, 2017 should be your year. This city has it all – casinos, world-class restaurants and bars, concerts by some of the greatest performers of all time, rollercoasters! It's impossible to be bored in Las Vegas. If you're a poker fan, consider timing your visit to coincide with the World Series of Poker – the world's longest running poker tournament, which attracts big name pokers stars from all corners of the planet. You can even enter yourself! The competition kicks off on May 30th at the Rio All Suite Hotel and Casino.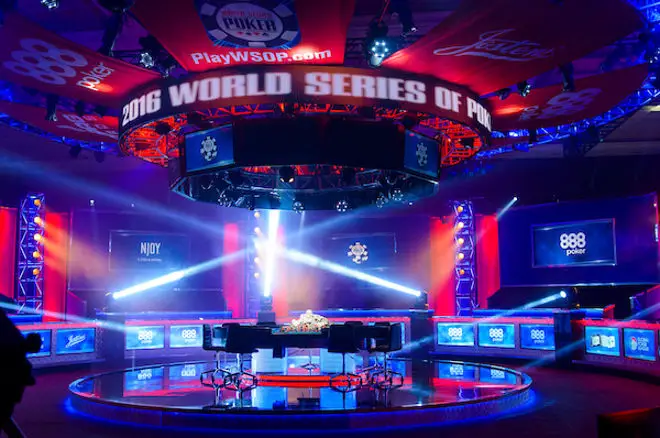 Iowa State Fair – 10th-20th August 2017
Each year over a million people flock to the Iowa State Fair to join in celebrations of Iowa's best in industry, agriculture, entertainment and achievement. You can expect big name country acts to hit the stage very night, fantastic rides, great food and a wonderfully welcoming party atmosphere.
Great American Beer Festival – October 5th-7th

If you like nothing more than cleansing your palate with delicious ales, this event is the one for you. Not only do attendees like to sport fancy dress and party into the night, but also there are over 250 different beers to try! No wonder people enjoy the costumes so much.
Art Basel – December 7th-10th
If you consider yourself a fan of art, there is no event more prestigious than Art Basel, which has been referred to as 'the Superbowl' of art exhibits. The festival brings together the leading galleries from every continent to showcase modern and contemporary art and to launch the new generation of emerging artists. The event takes place in Miami and is a wonderful time to be in town, with art shows and parties every which way you turn.