Are you looking for an exciting and unique holiday destination? Argentina is a beautiful country with an abundance of activities and experiences to enjoy, making it the perfect place for a family vacation! With its stunning landscapes, diverse cultures, and delicious food, there's something here for everyone. From the vibrant city of Buenos Aires to natural wonders like Iguazu Falls, we have everything you need to know about exploring Argentina as a family.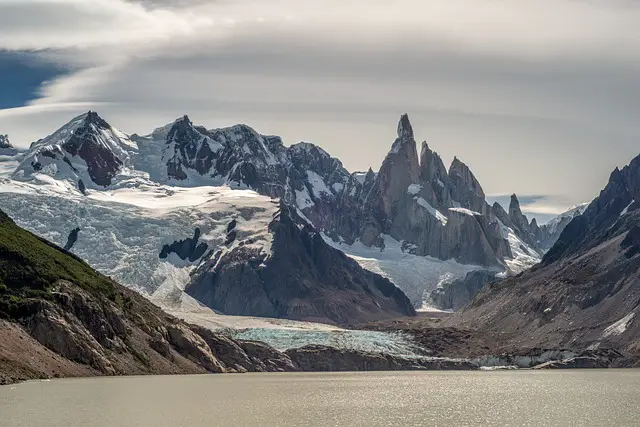 Read on to find out more about this amazing South American nation and kickstart planning your next family adventure today!
Overview of the most beautiful cities in Argentina for family holidays
Argentina is a destination filled with diverse landscapes and bustling cities, making it a perfect spot for family holidays. Among the many charming cities, some stand out for their picturesque beauty. Bariloche is nicknamed the "Switzerland of Argentina" for its alpine architecture and stunning scenery. 
Buenos Aires, the capital city, is another must-visit spot. Its lively streets, tango music, and delicious cuisine make it a hit with tourists of all ages. El Calafate is another city worth visiting – it's a great spot for outdoor adventures and wildlife spotting, as well as boasting the impressive Perito Moreno Glacier. 
Also, no trip to Argentina would be complete without a visit to Iguazu Falls, one of the most stunning natural wonders in South America. Ushuaia, the southernmost city in the world, is also a popular family holiday destination. Its rugged beauty and unique attractions such as its maritime museum make it an exciting place to explore with kids. You should also see Say Hueque's Family Holiday packages in Argentina. Say Hueque travel agency offers a range of family holiday packages to help you maximize your time in Argentina. With their expert knowledge and experience, they can tailor the perfect itinerary for your trip. Say Hueque is a proud member of the Family Travel Association (FTA), the leading authority in family travel.
Key attractions to explore in each city
Argentina is a country that's full of natural wonders, architecture, and cultural attractions. In Buenos Aires, the capital city, you can explore the Plaza de Mayo, which serves as a symbol of the nation's independence. For lovers of tango music and dance, this city is considered the birthplace of this iconic music genre. Another must-see attraction is the Recoleta Cemetery, where many Argentine elite figures are buried. In Mendoza, tourists can explore vineyards, where some of the world's best wines are produced. 
The Iguazu Falls in the pristine rainforest is another popular tourist attraction. You can explore the dazzling natural wonder up close via helicopter tours or boat rides. Overall, Argentina is bursting with attractions that suit every taste and preference.
Recommended activities for the whole family to enjoy together
Argentina is a country that offers a wide range of activities for families to enjoy together. Take a tango class, visit museums, enjoy a delicious meal, or simply stroll through the charming streets and soak up the vibrant culture. 
Other popular family-friendly activities include horseback riding on estancias, whale watching in Patagonia, and exploring the stunning landscapes of the Andes mountains. Argentina is a great destination for families with kids. The country has loads of fun activities to keep children entertained, such as visiting theme parks in Buenos Aires, exploring the interactive exhibits at the Carrousel del Sur Science Museum in Bariloche, or getting up close and personal with exotic wildlife at the Argentina Zoo. 
Argentina is also a great destination for adult couples, offering romantic opportunities to explore the beauty of nature, visit charming cities, and sample delicious local cuisine. Whether you're looking for a romantic getaway or an adventurous family holiday. With so many options, there's never a dull moment in Argentina!
Tips on finding the best accommodation and transport in Argentina
Argentina is an amazing country to explore, with stunning scenery, rich culture, and a vibrant atmosphere. However, finding the best accommodation and transport can be a bit tricky, especially if you're unfamiliar with the area. Luckily, there are a few tips that can help you make the most of your adventure. Firstly, it's important to do your research and read reviews from other travelers to find the best accommodation options. Look for places that are centrally located, well-reviewed, and offer any amenities that are important to you. When it comes to transport, consider using public transportation, which is often reliable, affordable, and a great way to see the city. 
Alternatively, you can rent a car or book a private transfer to get around, just be sure to shop around for the best deals. With these tips in mind, you're sure to have an amazing time exploring all that Argentina has to offer!
Hueque is a great resource for finding the best tours, experiences, and activities in Argentina. Check their website to find out more!
Essential safety advice when traveling around the country
Traveling around the country can be an exciting and fulfilling experience, but it's important to prioritize safety to make the most out of your trip. One of the main things to keep in mind is to plan ahead and do some research on the places you'll visit. This can include checking the weather forecast, understanding the local customs and traditions, and finding out if there are any dangerous areas or situations to avoid. 
Additionally, always make sure to have a phone or communication device with you in case of emergencies, and keep important documents like your passport and travel insurance in a safe and secure location. By taking these precautions, you'll be able to focus on enjoying your travels without worrying about potential safety hazards.
Suggested itinerary covering all of Argentina's must-see destinations
Argentina is a country that has it all – from bustling cities to scenic landscapes, and everything in between. For those planning a trip to this South American gem, exploring its must-see destinations is a must. Your itinerary can start in Buenos Aires, a city that never sleeps, where you can explore many cultural offerings and indulge in delicious local cuisine. 
From there, head to the breathtaking Iguazu Falls, considered one of the world's natural wonders. Next along the way is Salta, a colonial city nestled in the Andes, where you can learn more about the country's history and enjoy the stunning scenery. Head to Mendoza next, known for its world-renowned wine region and outdoor activities. Finally, no visit to Argentina is complete without a trip to the southernmost city in the world – Ushuaia, the gateway to Antarctica, where you can take in the stunning vistas of the Tierra del Fuego National Park. An itinerary that covers all of these must-see destinations will be a journey of a lifetime.
From the bustling streets of Buenos Aires to the glowing glaciers of Patagonia, Argentina offers a unique and diverse experience for holidaymakers. For people hoping to see the best of what this beautiful country has on offer, there's an incredible array of sights and activities to explore with the whole family. Whether it be donning hiking boots for a scenic trek in Bariloche or enjoying a traditional Asado with friends, Argentina's varied offerings are sure to keep everyone entertained throughout their stay. With this blog post as a guide, hopefully, you will now feel more inspired and prepared to embark on your dream vacation around Argentina – safe travels!