When it comes to fashion, you'll find that everyone has their own take on what works and what doesn't. It can be difficult to find your own individual style, but you have to begin from somewhere. This is why there are some things that pretty much everyone should have in their closet. These pieces are the basic building blocks from which you can further personalize your style with ease. The idea with such pieces is that they are versatile, hence allowing you to mix and combine, making a more nuanced look. In this article, you are going to find 6 different such things that you should have in your closet at all times.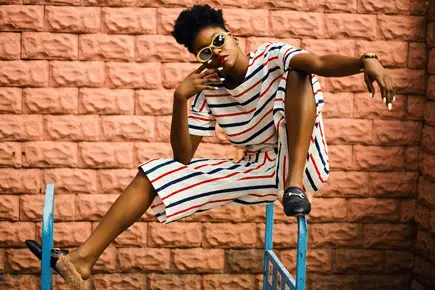 Now, even if you already have an established style, there still are good reasons to go back to the basics every now and then. Even more so, by reflecting on the essentials in your closet, you might be able to renew and elevate them – further elevating your style even further. Without further ado, let's begin, and see which six things you should always have in your closet. 
Almost every look, with exception of those that are one-piece based, starts with a solid base layer. This can be a tank top, a T-shirt, or a similar, simple piece. There are a million ways in which such pieces can differ, both in design and color. Every such piece is an important building block when it comes to constructing a full look. You can use it to set the tone or to contrast your other clothes. But, when it comes to the things that you should always have in your closet – it's best to start with basic colors and designs.
It would be best if you were to scout out some good neutrally colored tank tops or T-shirts. These are incredibly easy to come by, and you can find them both online and offline in abundance. If you opt for coupons from Swagbucks, you can snatch a good base layer at an even more affordable price. In any case, these base layers are incredibly versatile, and you can use them on pretty much any occasion. 
Everyone needs some good, relaxed denim
Everyone has their own preferences when it comes to pants that we opt for. No matter what your preferences are though, you can never go wrong with some good, relaxed denim. This piece is incredibly versatile and goes well with almost any style that you might aim for. Nowadays, a good choice would be relaxed denim with a high waist. A higher cut is also a popular choice, as it complements most figures. When it comes to color, this is entirely up to you – there indeed are a lot of safe options out there.
Shirt – statement pieces and basic pieces
Shirts are an important part of every wardrobe, as their versatility allows you to conjure up all sorts of looks. Many people associate shirts with a classy look for special occasions. The truth couldn't be further from that, especially nowadays, as with the right shirt, you can elevate pretty much any look out there. This is exactly why, for this section of the article, there will be a division of shirts into two different categories – statement and basic pieces. 
A simple, unicolored shirt is always welcomed in a closet. Such pieces are, as well as the aforementioned base layers, used for building more complex looks. On the other hand, statement pieces can stand alone, without a need for other, more impactful pieces. Such shirts are those with multicolored patterns, they can be eclectic, but don't necessarily have to be. It's all in the pattern and the color coordination, and with the right choice – you will only have to wear jeans and still come out with an amazing look.
A nice blazer elevates the look
Blazers are one of those pieces that can elevate your look exponentially in a second. They come in a variety of colors and designs, from simple achromatic variants to pastel ones, and all the way to more complex patterns and colors. When it comes to must-haves though – you might want to stock up with simpler blazers at first. So, when you combine a solid base layer, nice jeans, and a blazer – you will be ready to go. 
For all those colder days, it is pretty much necessary to have one more layer to finalize your outfit. This is where having a coat comes to play, and there are many different coats out there for you to choose from. Like all other pieces that you've read about in this article, coats are quite versatile, and hence useful for incorporating into different looks.
Accessories are powerful tools
A wardrobe isn't complete without some good accessories, which is why you should stock up with them. Your accessories can be used to enhance and emphasize different aspects of your look. In addition, they can be used to contrast the most prominent patterns and colors of your look. Hence, they are a great way to elevate your look and take it to the next level. 
So, what accessories should you focus on to complement your already existing wardrobe? Well, the easiest way to start is with a few pairs of glasses. In addition, necklaces, chains, rings, and similar are always a good way to go. These are pretty easy to come by, and you can rely on your local thrift shop to find some unique pieces – sustainable fashion is important!
In the end, exploring your style is indeed a journey of trial and error. Hence it'll take some experimentation for you to get where you want to be with your style. In any case, starting from your basics is a great way to go, as these pieces offer great versatility. In addition, they don't have to be all that expensive – and you always have the possibility to go thrifting. 
Finally, try not to get overwhelmed by all the various trends telling you how you're supposed to look and dress. The key to looking your best lies in emphasizing your own strengths and personality, and that is truly individual. So, follow your own hunch, experiment with different styles and accessories, and don't forget to have fun in the process!