Bruce Munro is a British located artist who amazingly creates 3d light installations. These 3d  large-scale projects are inspired by Bruces's interest in "shared human experience". Mr Munro work takes on all shapes and sizes while covering a wide variety of landscapes. He has created both monumental and intimate instillations in deserts, ponds, gardens, fields, and even inside closed buildings.
Scroll down fellow Lazy Penguins and let us know what you think of the below artistic installations. "H/T": sobadsogood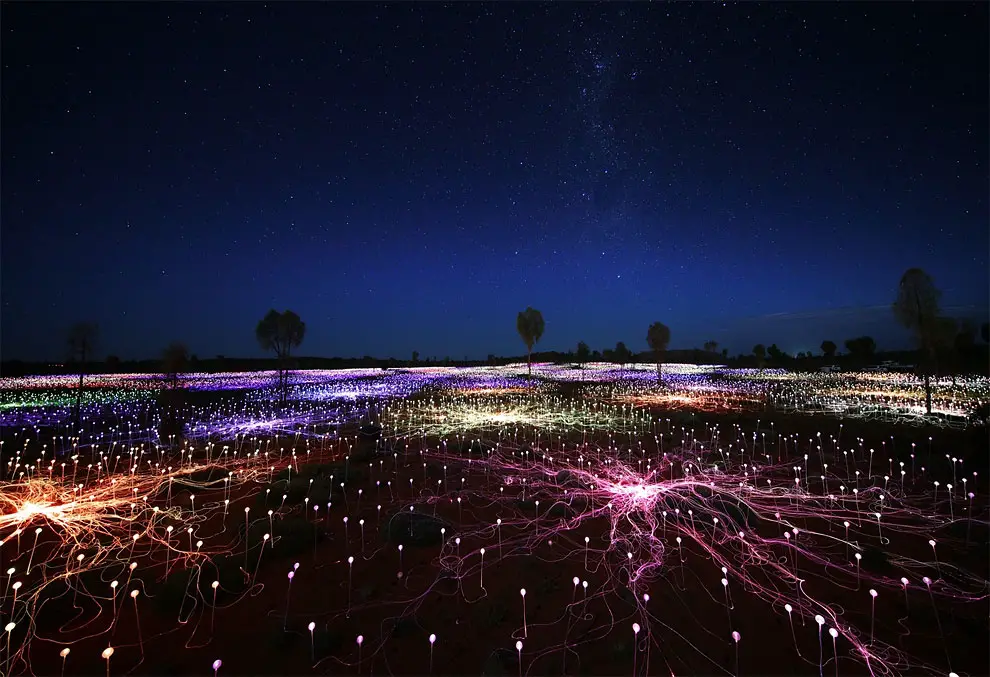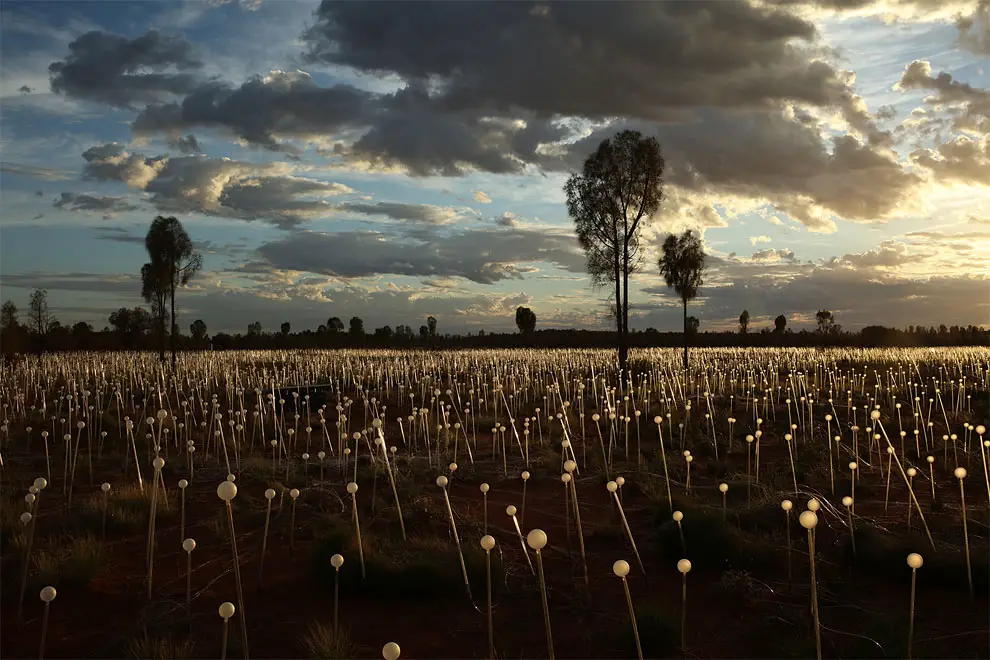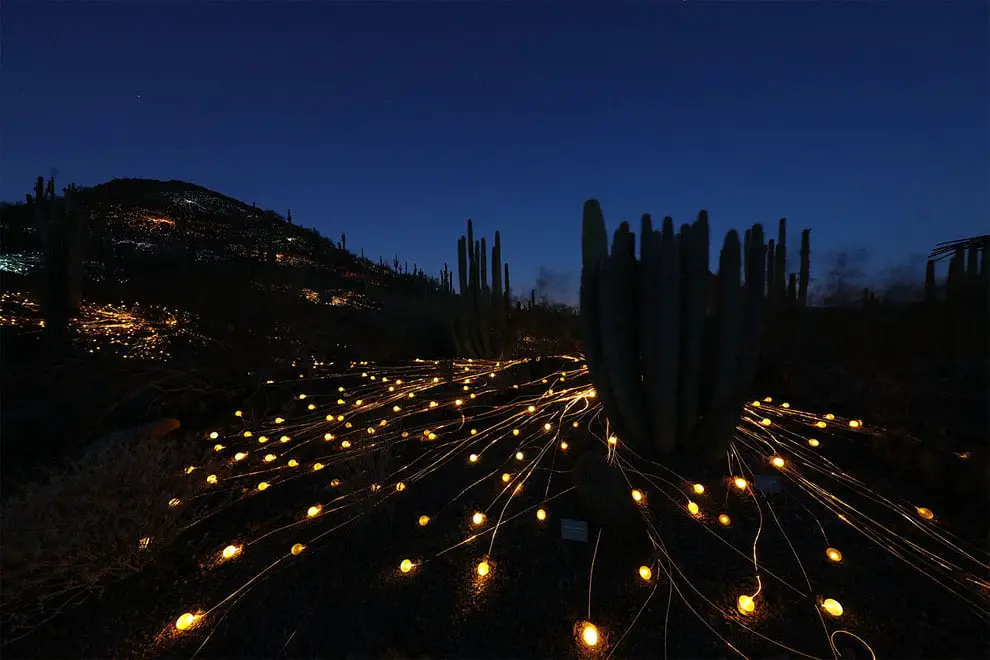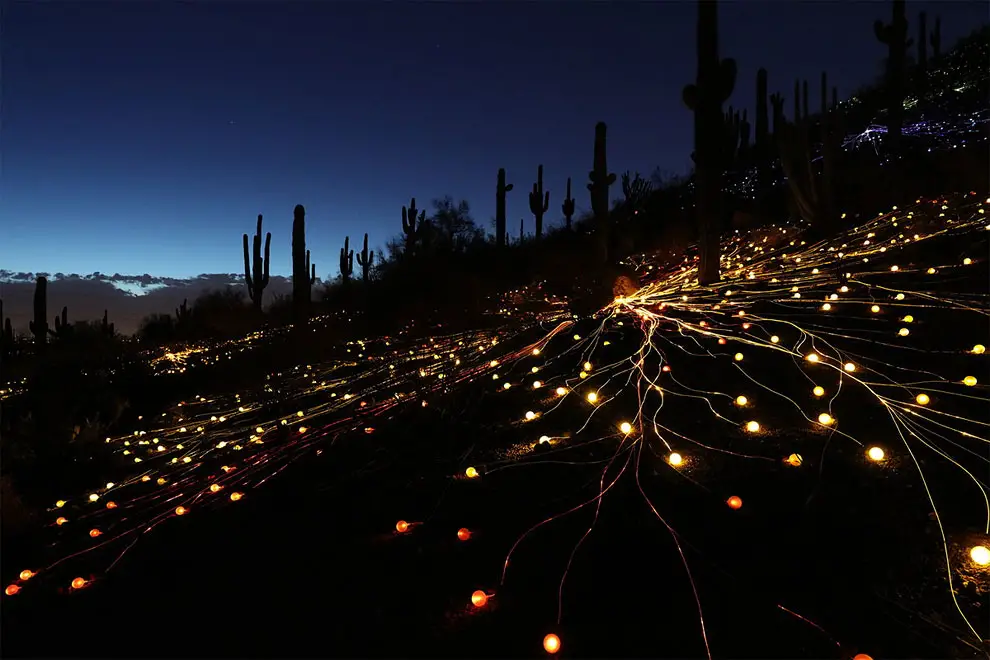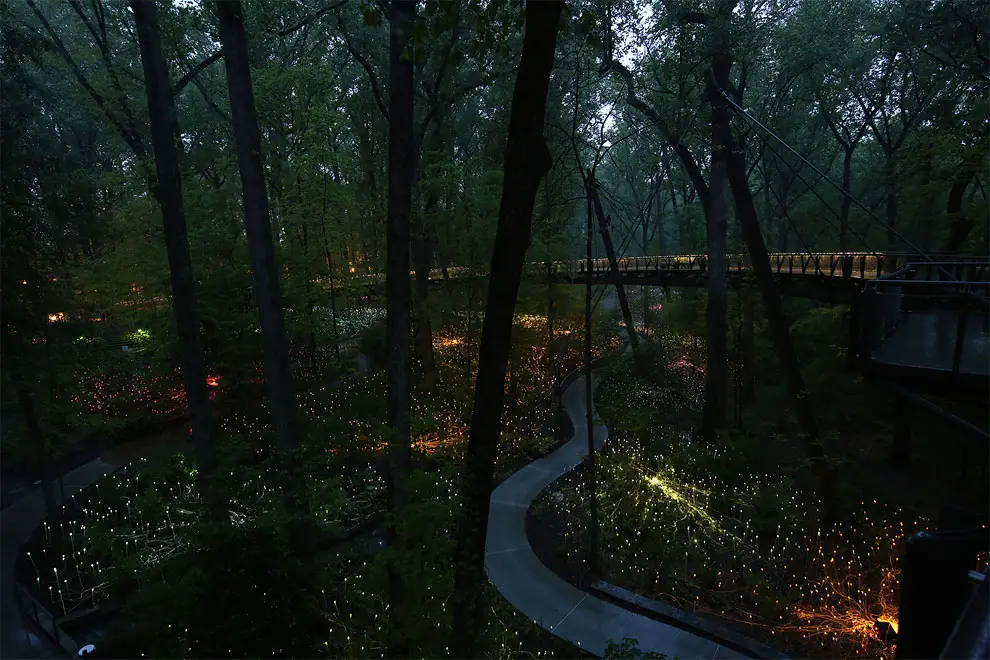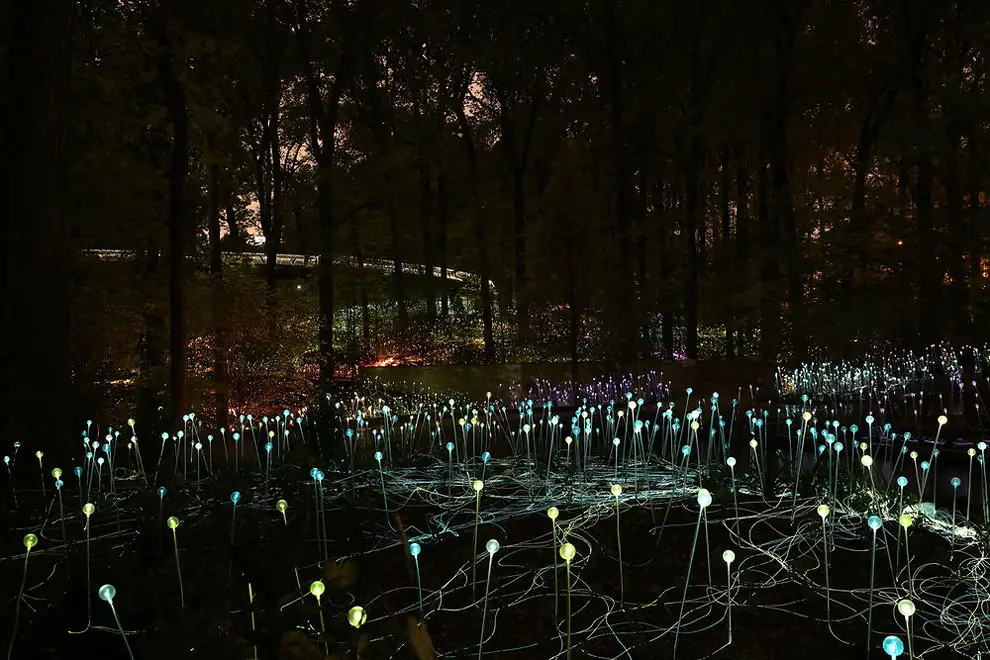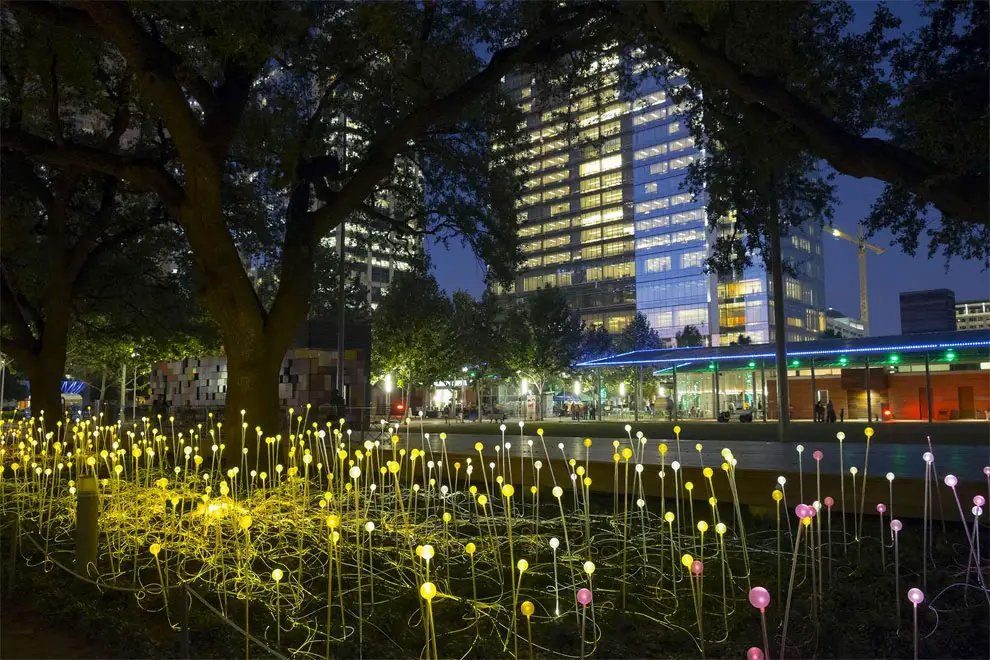 Bruce Munro said:  "I wanted to create an illuminated field of stems that, like the dormant seed in a dry desert, would burst into bloom at dusk with gentle rhythms of light under a blazing blanket of stars" Munro says.