If you like Lord of the Rings and cats then you'll love this story. Frodo the cat gets to have his very own hobbit home! Isn't that incredible?
A hobbit home just like in the movies along with a custom scratching post is what this lucky cat was gifted by the Super-Fan Builds show.
Now the cat gets to enter the hobbit hole if he wants to be alone and attack the eye of Sauron if he's feeling playful. It is definitely one of the most impressive things you'll see and definitely the most creative cat home.
What home do you think your cat would like fellow lazy penguins?
Frodo The Cat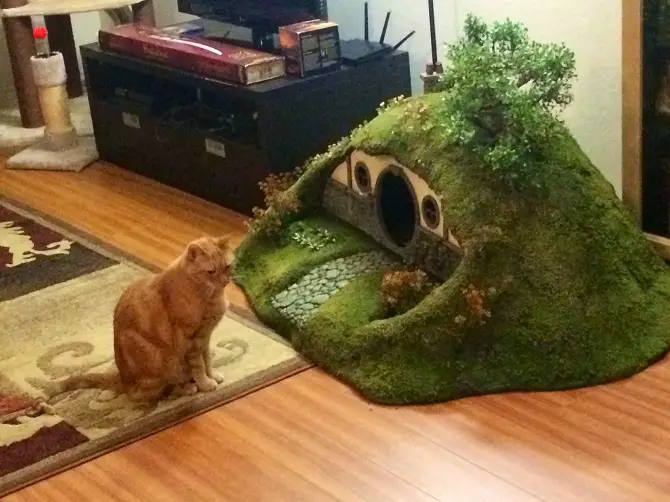 Source: Link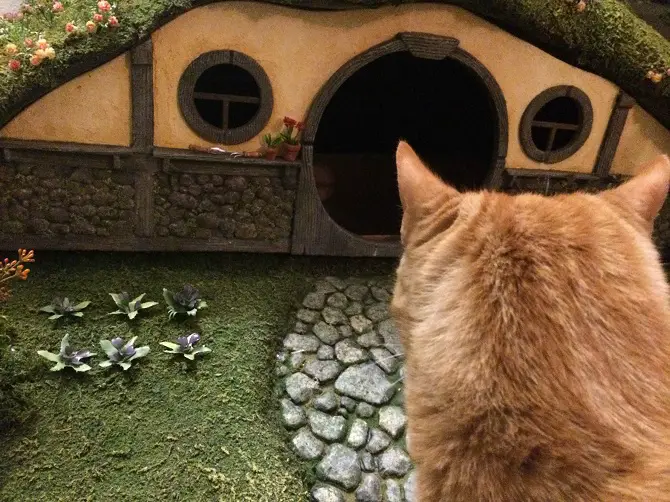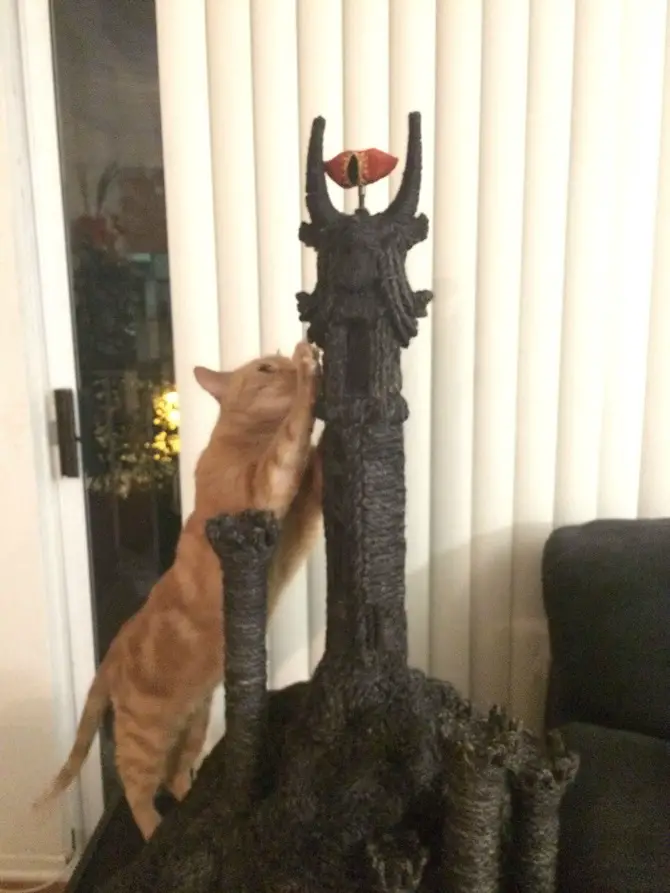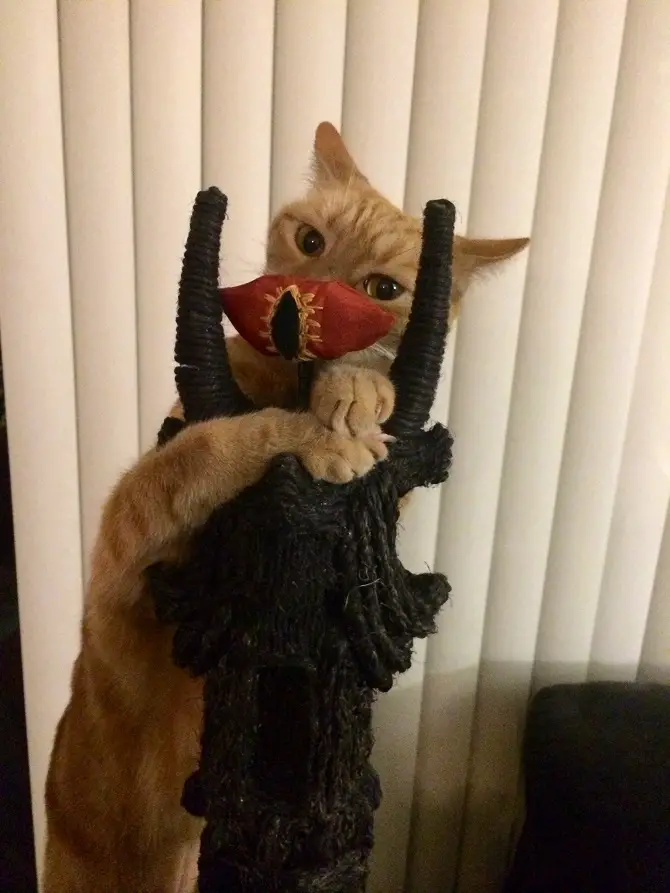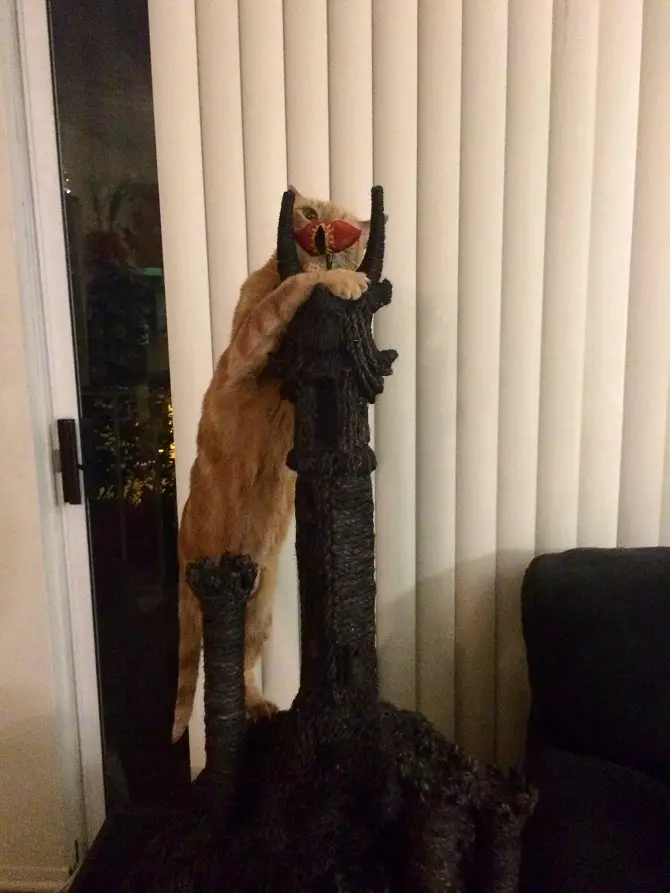 You Will Definitely Love these Photos:► Chapy Wins 2 Trophies At His First International Cat Show – A Beautiful Scowling Curly-Haired Cat