Are you guilty of having an overgrown garden or a yard in need of a bit of TLC?  Now is the best time to get your outside space spruced up ready for spring and with a bit of time and preparation you can achieve some really stunning results.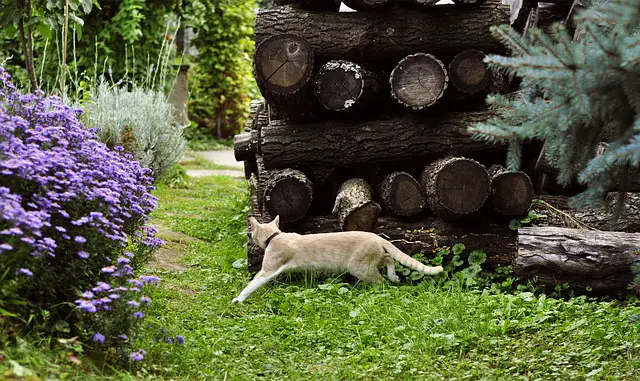 So, what improvements and fixes should you be working on now?
Fix broken fencing
There's nothing more unsightly than broken and rotten fence panels.  If your garden is surrounded by poor fencing, it's all you'll see when you look out of the window.  Before your garden comes back to life for the summer, now is a good time to get tackling the problem.  If your walls or fences look like they're beyond fixing or painting, then you may need to consider replacing the whole lot.  Going for a new fence installation will cost more than patching areas, but it will create a fresh and cohesive backdrop to your yard.
Add new levels
With one flat expanse of space in your yard, it can be a bit uninspiring to look at.  Now is a good time to get the sketch pad out and draw up some simple landscaping ideas for your space.
You can add levels in a number of ways.  Creating sculptural walls with raised beds and seating areas is a modern way to do this.  However, small wooden platforms or large decked areas, ornamental steps and bridges, and decorative pergolas are other ways to break up the garden and transform it from a single flat area.
Prune and plant
No garden will be ready for spring without giving the plants some attention.  Large and established trees, shrubs and plants will need dealing with.  Trees and shrubs will benefit from pruning whilst some plants that have overgrown their space can be divided into smaller plants.  Once split, these plants can be dotted around the garden to fill in any bare patches in the borders.
Have a look at what bulbs you can plant now, ready for flowering in the spring and summer months.
Install a water feature
As well as adding new levels to your yard, it's a good idea to create a focal point.  Something to draw the eye and act as a talking point for guests.
Water features such as trickling waterfalls, sculptural fountains and ornamental ponds are great ways to do this.  Make sure your planting complements your water feature too.  Surround and fill ponds with special grasses and water lilies, or fill stylish planters with eye-catching flowers and place evenly around a fountain.