Boots might be made for walking, but there's some footwear out there so fancy you might want to set them aside for special occasions.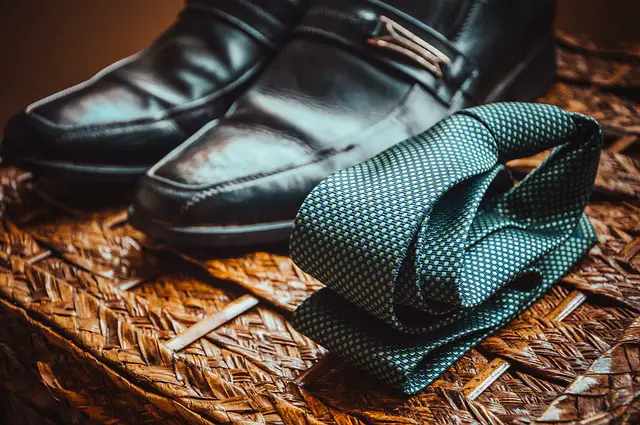 Your shoes should always be comfortable. So sometimes, it's worth paying a little more than you normally would to ensure quality.
If you're after style and sophistication, comfort and craftmanship, you need to get your feet into some of these luxury items. Here are just ten of the world's most expensive shoe brands.
If you're after the suave, style, and sophistication of Bond (you know, James Bond), then Crockett and Jones are the footwear manufacturing company for you. This British shoemaking institution provided the footwear for in the 2012 film Skyfall.
Founded, as many of Britain's luxury shoemakers were, in Northamptonshire in the 19th century, Crockett and Jones have been carefully crafting fine footwear for generations.
Founded in Bologna in 1929, Amedeo Testoni is one of Italy's most luxurious shoe exporters.
Exquisitely hand crafted from the finest materials by master Italian shoemakers, these shoes will smarten up any suit.
Another fine Italian exporter, Berluti has been carefully crafting footwear since 1895. The master artistry of Alessandro Berluti has inspired future generations of shoemakers, both within the company and without.
Not only do Berluti sell ready-to-wear items, but they also offer bespoke shoemaking and tailoring services too.
One of Britain's finest shoe manufacturers, Tricker's has been producing beautiful, handcrafted shoes for almost 200 years now.
If you're after fancy footwear that can smarten up your style, Pediwear is a leading international Tricker's stockist can help you find the perfect shoe and offer you a fantastic deal on your latest pair.
Instantly recognisable by their distinctive red soles, Christian Louboutin has become the mark of wealth and luxury. Perhaps more famous for their high heels, Christian Louboutin was only established in 1991!
Despite bringing the stiletto back into fashion, Christian Louboutin make both men's and women's luxury footwear so you can dress to impress.
For true handcraftsmanship, look no further than Paul Parkman. These stylish shoes never touch a machine and use only the finest, most carefully selected raw materials.
Every shoe is made with the utmost care and attention to detail, allowing you to walk in luxury that lasts.
Stepping briefly away from the dress shoe for a moment, this list would be incomplete without the inclusion of Nike. While there are some more affordable products produced by this sporting goods manufacturer, their range also includes a few examples of higher price tags.
The infamous Back to the Future shoe was recreated as limited edition runs in both 2011 and 2016. But in 2022, you're looking at paying hundreds of thousands of pounds to get your feet into a pair.
Aubercy is independent shoemakers in Paris, established in 1935 and remaining a family business to this day.
Specialising in both bespoke and high-end ready-to-wear, you'll be able to find the perfect shoe to wear to your next formal event.
Like Christian Louboutin, Louis Vuitton is a name everyone knows and a shoe everyone wants.
This exquisite French fashion house has been keeping both men and women dressed to the nines since 1854.
Jason of Beverly Hills x Tom Ford
In 2014, jewellery designer Jason of Beverly Hills teamed up with Tom Ford to create custom pair of loafers for America's Got Talent Host, Nick Cannon.
These diamond-encrusted shoes came with a price tag $2million and featured 14,000 round diamonds.
Do you have a favourite luxury brand? Share it in the comments below!