Unspoilt beaches, dense tropical forests, clear water and a lack of skyscrapers all help to make Cuba a great destination for eco-friendly holidays. Even in the major cities and coastal resorts, issues such as traffic congestion and air quality are rarely experienced. This has helped to see tourism grow significantly, with many choosing to go green.
In Cuba, there are many opportunities for holidaymakers looking to spend a week or two whilst getting close to nature. They could use the iconic Viñales Valley as a focal point, which lies to the west of the country, around 90 miles west south-west of Havana. The valley contains all kinds of attractions for walkers, mountain climbers and even whitewater rafters.
Scaling and Climbing
For those who like to go rock climbing and walk up mountains, the Valley has it all. The steep-sided limestone hills that form this part of Cuba are perfect for rock climbers, providing unique surfaces and, once you get to the top of the hills, excellent views.
As for mountaineers, the Viñales Valley is located within the Guaniguanico, a mountain range that spans over 100 miles in Western Cuba. Its highest peak is Pan de Guajaibon, which stands at an impressive 609 metres tall. Along the way, you will find a lot of exotic plant life that takes the breath away as you strive to reach the top.
Gentler Pursuits
Opportunities for green holidays in Cuba go far beyond this part of the world. One of those is birdwatching in the Zapata Peninsula on the southern coast. This part of Cuba is largely rural and all the better for spotting some of the world's rarest species of avian life. You can either head into the woods or for clearer views, the Playa Larga, a beach resort on the Bay of Pigs.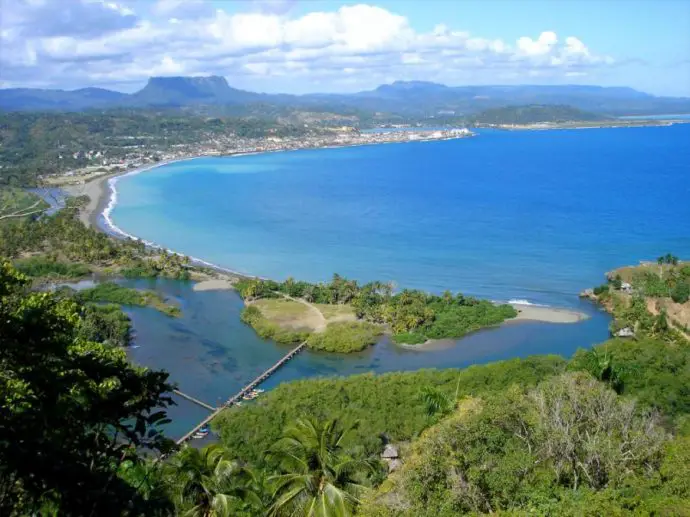 Staying on terra firma, the eastern city of Baracoa is a hotspot for hikers. On walking out of the city, there are a couple of walking routes that run alongside the wild River Toa. Speaking of the Toa, it is one of the few places where you can go rafting. Its many turns provide even the most experienced rafter with challenges.
Another eco-friendly activity you can try in Cuba is scuba diving. The best place for this is in the village of Maria la Gorda in the far-west. A secluded part of the country, the beach is made for scuba diving, with some of the clearest waters in the entire Caribbean and plenty of sea life to see up close.