Thanksgiving Day marks the start of a very busy travel season, with billions of people crossing the world to see loved ones. In the States, plenty of people hit the road to get to their holiday engagements, filling the highways with eager merrymakers.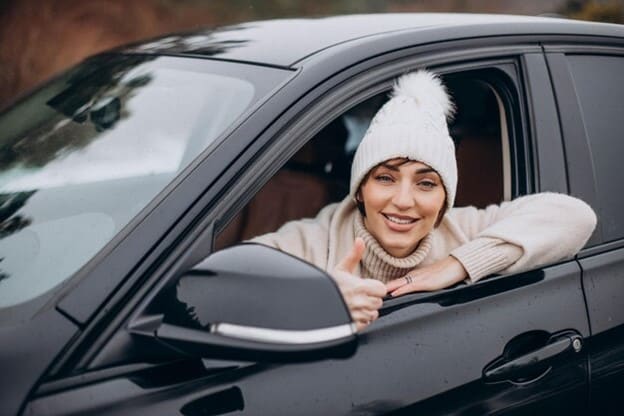 Some of them might hit speed bumps along the way — literally and figuratively. You never know when your car might break down on the side of the road, or whether you might hit someone's bumper when you hydroplane through a puddle.
The holidays are hard enough on your budget without having to fix your car unexpectedly. What happens if you need to handle an unexpected auto expense when you have no extra cash to spare? This guide is here to help.
Tapping into Credit Can Help You Handle the Unexpected
Credit is there to help you when your financial life goes sideways — like when your car needs work, and you used up all your savings on gifts. You can quickly put your repairs on a credit card to move on with your holiday.
What if you used up some of your credit limit on the festivities? If you don't have enough room on your card for an unexpected expense, consider going online for help. But how can you get money right now in an emergency? Just open a new browser on your phone or computer.
You can easily search for loans online with any device, comparing financial institutions for security, rates, and terms. Once you find an option that fits your budget — and one that you can qualify for — apply on their site to see if you are approved.
Most online direct lenders are responsive, knowing you would only apply in an emergency, so you'll know if you qualify without delay. They also disperse funds quickly in the form of direct deposit loans to ensure you don't have to wait any longer than you must to deal with your repairs.
Ways to Reduce Your Repair Bills
If you don't want to put the full expense on a new line of credit or personal online loan, talk to your mechanic. You don't have to go into detail about your finances or serve a sob story about your situation. Just be honest that things are tight, and you're trying to cut costs where possible.
During this conversation, ask the following two questions:
What Absolutely Needs to Be Done? Sometimes, your mechanic can prioritize patch repairs that get you on the road again without fixing the underlying issue. This work is cheaper to do, so it gives you more time to save up before you have to invest more money.
Do You Have a Financing Plan? Some mechanics offer financing plans similar to installment loans that break down your balance owing, allowing you to make multiple smaller payments over time. You can use this instead of an online loan or in tandem with a line of credit. By charging less on your line of credit, you might find it easier to pay off your balance in between payments — which looks good on your record.
However you go about this conversation, leave your appointment knowing you need to invest in maintenance. Regular upkeep (which includes semi-annual tune ups) can reduce how often you run into unexpected breakdowns.
Meanwhile, defensive driving can help you avoid mishaps on the road, like other drivers and hazards in the road. Together these tips can help you arrive safely to the festivities — if not this holiday, then next!