Air travel has experienced a lot of progress over the past two decades. In-flight entertainment for passengers has become more than just a B-movie, whilst many airlines have WiFi access for people flying in economy, business and first class. The sheer number of destinations served even by provincial airports has grown significantly too.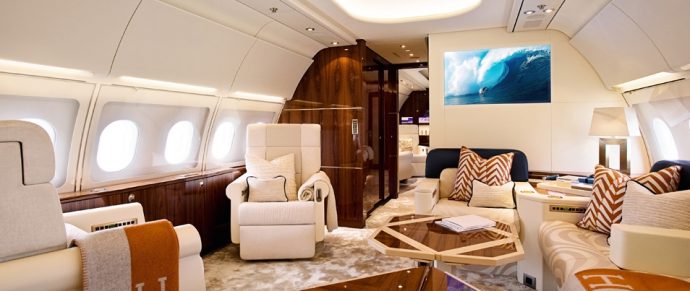 image source: here
One of the most recent trends in air travel is for passengers to opt for private charter jets rather than commercial flights. Some major airports have made room in some of their terminals specifically for private jets, offering plenty of services for passengers pre-flight too. London Heathrow's VIP service has even sought to replicate the experience of flying privately.

image source: here
Less Red Tape
There was a time when hiring a private jet involved a veritable ton of paperwork and even more wrangling to pay the fee for the plane itself. Fortunately, if you want to hire one, there will not be as much red tape getting in the way. As long as you have enough money to pay a deposit and can find a terminal that accommodates private jets, you can hire.
Specialist branded private jets can be ordered for any business trip. They could be for a trip to the other side of the world or, if the train or car isn't convenient enough, a short-haul flight a few hundred miles from head office. Business customers are amongst those best placed to take advantage of the growth in private air travel.
Coupled with thousands of airports worldwide being able to accept private jets, the convenience that comes with hiring a private plane adds to the allure for business travellers. Rather than buying tickets for a plane that could be delayed, hiring aircraft that has enough seats for a business party, but not too many, means that flying times can be controlled.
Corporate Perks
Business travellers are able to feel the benefit of booking a private jet. Being able to choose where and when to fly without necessarily having to change at different airports mid-flight is handy. On-board facilities including WiFi and desks allow passengers to work whilst they fly, a luxury that isn't always present with commercial flights.
Apps are playing a bigger role in private flights. Many providers have their own smartphone apps where customers can book a plane without any real effort. They are also being used to do such things as facilitate sharing flights between other parties, saving businesses money without compromising their privacy.