Everyone knows about someone who made their fortune online. From the face of Facebook, Mark Zuckerberg, to the man down the local who makes a living selling Koi Carp on eBay, they all had an idea and followed it through. It could well be that they never thought they would end up living off their idea, but once they did, they stuck to the rules and made it work.
So how many others have thought about creating a successful online empire? Who among us has thought it wouldn't be for us because we didn't have any of the skills required to make it work?
Fortunately, these days you don't need to know how to write code or have a degree in computing. A majority of sites you visit today use off-the-shelf software that, like your email accounts, is all online already. All you need to know is how to use the internet. Building a website has never been easier or cheaper than it is today.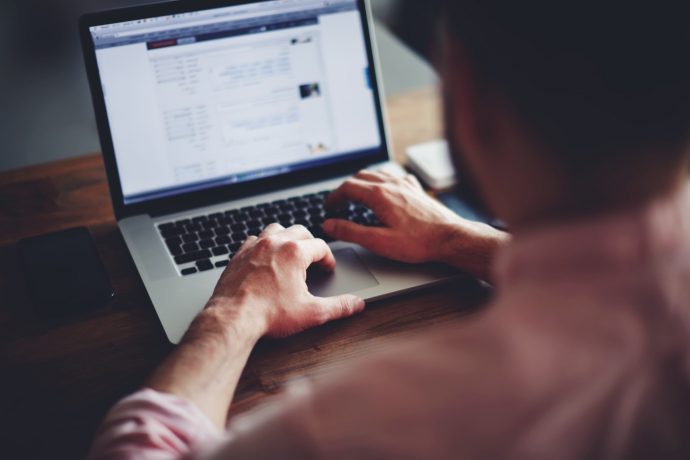 The Key Ingredients
There are plenty of resources around to help you with this, but here are five starting points for building your very own online empire.
An idea – Find a need and fill it, or commit to sharing your own needs
Create a website with compelling copy that engages readers
Ask for money
Create the customer experience you'd want to receive
Work hard and be patient
The Need for an Idea
Before you get bogged down in the details, you need an idea that will sell. Find what you're passionate about – and research your market to see if anyone else is passionate about it too.
Obviously, the wider the appeal of your interest, the more likely you'll find others who share it. Zuckerberg's Facebook became the phenomenon it is simply because people like to chat with their friends wherever they are. He may not have known that at first – and only built the core product so that his college friends could communicate with each other – but he soon realised that their needs were the same as everybody else's.
Create a great site
This may be easier said than done, but the internet is full of successful companies whose websites you can learn from. See what they do to make their site successful. The best websites have flawless user experience, where it's so easy to get around, and a good range of products and services at the right price.
Of course, these days it's pretty simple to create a basic WordPress-powered website, or employ a third party like Wix.com to build one for you quickly.
Asking for Money
Now think about the financial aspect of your business – that is, how you expect to make money from it. If you have developed an original idea or a new product, be prepared to ask people to pay for it. If people want something enough they will always pay for it; goods, services, skills, vanity even. If you've not sold before, then fear not, all you're doing is putting a fair price on your product.
Reproducing the real world online
Another way to create a successful online business is to take something that is successful offline and try to reproduce it online. Of course, as in the real world, businesses online are divided into those selling physical goods, those selling information, and those selling services.
Shopping is the obvious example – most shops now feature online versions of their stores. We all buy things online and have come to expect a seamless checkout process. Even buying second-hand goods from small ads has been completely revolutionised by the likes of eBay and Gumtree. In these cases, the buyer can buy from anywhere – there was never a newspaper big enough to have that many ads! And payment has become safer too – no need to worry about carrying too much cash in advance of a purchase. Everything about the internet is designed to make everyday experiences painless and safe.
Google is one of the most well-known examples of a business that doesn't sell any services, products or information. They merely act as a middleman between businesses and people connected through a simple search engine. It makes money from paid ads, which helps fund its free-to-use search engine.
Understanding the success of services businesses
Services-based businesses do particularly well online. This is especially true of Spotify, the music streaming service, which has a basic package that completely free to use, and is funded by adverts. Users can spend a little more to subscribe to a version that's ad-free.
Another example of taking something that has always existed offline and putting it online is gaming. Casinos have existed in the big cities for many years and were always deemed to be the preserve of the A-listers and wealthy high-rollers. Now, online casinos have transformed the experience, allowing the player to play anywhere, a perfect example of this can be found online at 888 casino. A business that can promote that kind of accessibility is one that customers will find more relatable, and is ultimately more likely to thrive in the future.
Then there are the fact banking services now operate almost entirely online. Bank brands like NatWest provide customers with a service that enables them to manage their money for free.
There are also online marketplaces that provide a platform for people to buy and sell digital services offered by freelance contractors such as writers, video editors and graphic designers.
In addition to these, there are also many investing services, consultation services and flight-booking services that do so well online, as services that go to the customer through their preffered channels (over the internet, social media and apps) often find greater success than those who set up and wait for their customers to come to them.
Affiliate Marketing
Affiliate marketing can help give your online empire that initial break it needs to start making money. Affiliate marketing websites operate by acting as an introducer for businesses – and taking a commission from them for each new customer. It's popular in many sectors, including notably in online gaming, where affiliate sites are valuable in providing online operators with a stream of new customers.
Affiliates are so successful in online gambling that they're actually the main source of web traffic. It's simple to become an affiliate – and it's open to everyone – and it's free, too, as there are no sign-up fees. All that's required is a website where casinos can display their ads and banners, because once customers click on these adverts and start making purchases, affiliates can start making money. Many marketers think it's a particularly effective approach to winning new customers, because you're only paying for proven results.
Considering selling on Amazon or eBay
If you're a rookie in the world of online business, selling your products and services on Amazon and eBay is a great way to start out before committing wholeheartedly to a big investment. With Amazon giving you access an estimated 244 million customers worldwide, you've got a huge captive community right there to advertise your products to. By using the likes of Amazon and eBay as a selling platform, they also provide you with a fixed template for advertising products – and also take care of the payment methods on your behalf. Selling through Amazon or eBay could give you the confidence to set up on your own.
But what are the differences between the two?
Amazon caters for the broadest range of customers, with over 100,000 new sellers joining every month, while eBay is more suitable for smaller-time sellers in niche markets.
Great value and fast, free shipping is more of a concern for Amazon shoppers, while eBay buyers prefer great customer service.
eBay is more global than Amazon – so if you want to have a global risk, it could be the better option.
Amazon products are very competitively priced, with broad ranges in all categories. eBay, on the other hand, is the place to go for unique items and collectibles.
Amazon has a centralised shipping system and distribution centres across the world. eBay has none of this – but it provides a platform for sellers to sell and deliver their own goods.
Amazon and eBay both offer affiliate programs where webmasters and bloggers can make money from the referral fees they get for every customer who clicks on their ads and ends up paying for something.
Amazon can take care of picking, packing and shipping your items, which can be helpful if you lack storage space.
Amazon also takes care of promotion through its Vendor Express, which can help you promote and expose your products to its millions of customers. So basically, they can take care of everything, from packaging, to distribution, to promotion – and this can help you very quickly grow.
If you're focusing on publishing music, film or books, Amazon Advantage can help promote and sell your media products to its global audience.
Working Hard
It goes without saying that successful people work hard. It is for this reason that your chosen business idea should be something which you love. It is so much easier to work hard at something you enjoy; something which you are passionate about. If things do go well and your business begins to grow, you'll have to accept that you'll be working harder for quite a lot longer before you can relax a little. In truth, most successful entrepreneurs find it hard to ever relax, and will continue to work hard even when they are successful.
The Advance of Technology
Many of these successful online empires were only fledgling ideas in the mid-1990s but, with the advancement of technology and the changes in payment vehicles and arrival of new ones like PayPal, online transactions became so much easier.
Being successful online isn't as hard as perhaps suggested. Yes, there is an element of luck when you happen to arrive at a product or service at just the time when people want it. Alternatively, your success comes more slowly from a dogged determination to succeed. These sorts of business often have greater staying power because there is no 'get rich quick' mentality. Good luck!