Over the past few months, the words 'unprecedented times' have become commonplace because the world has experienced the biggest crisis. Every person across the globe is experiencing the impacts of COVID-19, and this may go deeper for more months or even years. At the moment, the future cannot be predicted, and there are many adjustments to make to get people back on track. Against this backdrop, many people are looking for a moment of levity, a pick-me-up, and personal indulgence. Luckily, fashion is one place these people can be assured of getting all that.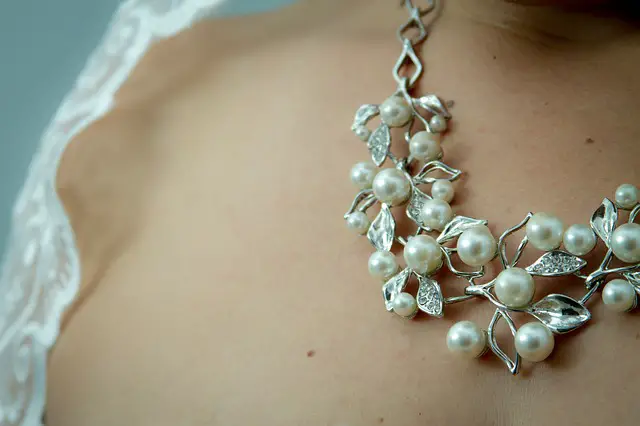 For many years now, fashion has grown tremendously, and thanks to the internet, customers can buy pre-owned jewellery online. Shopping online is a ubiquitous experience, and it may be a safe way to avoid coronavirus. Therefore, when buying your second-hand jewellery, here are tips to take you through.
Go Through the Return and Exchange Policies
Depending on jewellers, the return policies may vary. However, most online jewellers allow exchanges within 60 days of the shipment and returns within 30 days from the purchase. Items like earrings are not accepted back for hygiene purchases, but for unworn jewellery, you can contact your jeweller as soon as possible. Other policies for exchange and return may include:
The items must be returned while in good state
Cash refunds can only be issued to original buyers with the sales receipt
Charge credits are only issued to purchasers on the account to which the jewellery was charged
Large amounts may be refunded through checks
Check Appraisal Services
Appraisal refers to a document, which you may get from jewellery appraisers or high-end jewellers. The document needs to describe the value of the jewellery and should state its weight, clarity, and colour, among other details.
At times, online jewellers will offer you an appraisal document for insurance purpose. Many insurance companies recommend people to renew their documents after a few years because the costs of jewellery regularly change. In case the item gets stolen, your insurance company will use the appraisal document as an evidence of ownership to replace the item. The appraisal cost may go up to $100, but the cost may vary depending on appraisers.
Understand the Warranty
The warranty covers the replacement of lost or damaged jewellery. Some jewellers provide a warranty cover on gemstones or diamonds as part of the purchasing cost, while others will offer it at an extra price. For you to keep your warranty current, you need to obey the rules of your jewellers. For example, when buying a second-hand necklace from online sellers like Vogue and WP Diamonds, you must inspect your jewellery at regular intervals (mostly every six months), and should be repaired if necessary. However, others may be too generous and renew your warranty if your jewellery is still in good shape, even after the six-month timeframe. Apart from replacement, warranties can also cover:
Exchange and return policy for refunds
Jewelleries traded in for other gems
Lifetime cleaning
Concluding Remarks!
Pieces of jewellery are a special gem to many fashion enthusiasts. With this epidemic, you can still look great and stay safe by buying your second-hand jewellery online. However, when buying these items online, consider factors like return policies, warranty, and appraisal to help you make the right choice.