Back in 2009, Las Vegas' CityCenter opened its doors to the public to overwhelming success. The 76-acre project was exactly as billed: a mixed-use urban complex that would revolutionize life on the Strip. To this day, it remains the most expensive privately funded construction project in US history.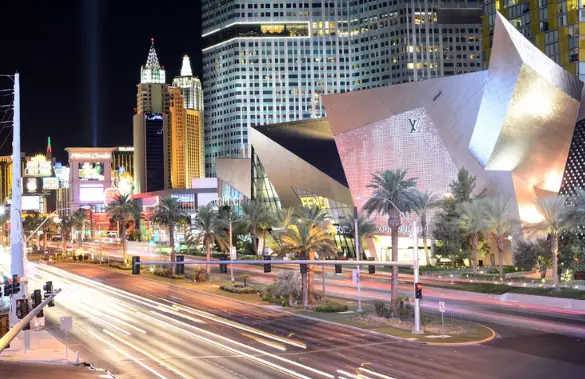 Though the Strip originally focused on creating the world's most luxurious and exciting casino-resorts, the emphasis today is on building all-around experiences like CityCenter. This has become especially relevant in the last decade, as many casinos have launched successful online branches.
Now, avid gamers can go online to play titles from slots to blackjack, which has changed the entire scheme of virtual and brick-and-mortar casinos. For example, Betway doesn't just offer standard blackjack but a variety of intriguing new takes. There's Vegas Strip Blackjack, Vegas Single Deck Blackjack, Vegas Downtown Multi-Hand Blackjack—and those are blackjack variations that focus only on Vegas. There are European, Atlantic City, and other classic options available.
As such, the future of Vegas relies on developing its identity beyond brick-and-mortar casinos, which will be only one facet of an all-out entertainment experience. CityCenter is an incredible project that highlights the city's one true calling: no-holds-bar, jaw-dropping displays of extravagance.
Think you know everything about Vegas and what it has to offer? CityCenter will prove you wrong.
A Residential Experience
Las Vegas is a city overwhelmingly geared toward tourists. In 2021, the city welcomed over 32 million tourists. Back in 2019, that number was around 42 million. For context, the population of Las Vegas year-round is just over 630,000 people. On average, locals are outnumbered by tourists by a ratio close to 80-1.
As such, locals aren't often sharing space with visitors unless they're working—whether performing in a live show, dealing on the casino floor, working in management, or another position. CityCenter was one of the first projects to tackle urban living for locals.
CityCenter condominiums are spread between three locations: Waldorf Astoria Residences, Veer Towers, and Vdara Condo Hotel. All three offer luxury condominiums for rental and for sale. The Veer is a residents-only building, meaning tourists don't have access to its amenities.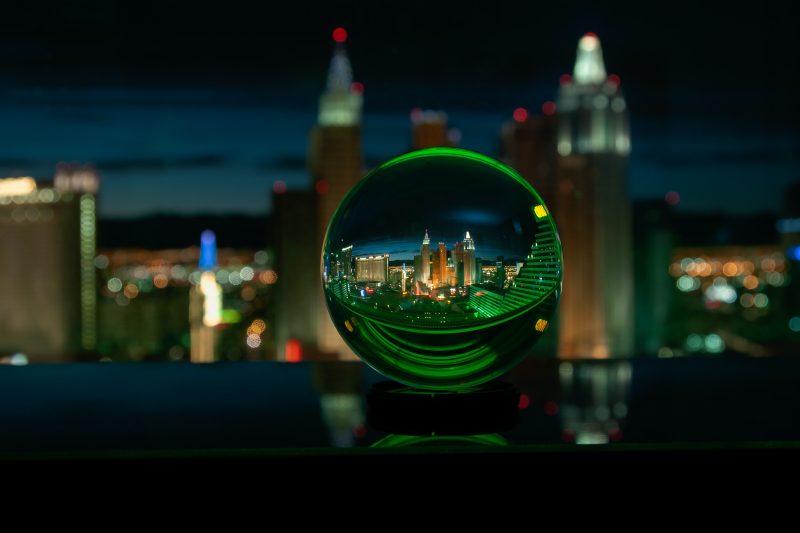 A Modern Take
Another aspect of CityCenter that's revolutionized the Strip is its emphasis on world-class architecture. Historically, casino-resorts have looked to cater to a specific type of visitor through branding—kitschy architecture included.
CityCenter saw some of the world's most talented architects work together to create a modern and stunning display, including Daniel Libeskind and Helmut Jahn. They worked together with around 100 other professionals across dozens of firms to create the Strip's first modernist take on entertainment.
The result is austere and unforgettable in terms of interior and exterior which took close to two years just to design. Open floors and horizontal windows offer a new take on the city, while The Crystals shopping center captures the attention of anyone staring out from within the towers. It's Las Vegas—all grown up.
Art Galore
As mentioned above, The Crystals is CityCenter's commercial hub that's open to the public. It includes luxury shops of all stripes—from Hermes to Audemars Piguet to Versace. However, there's more to this shopping center than what meets the eye.
First and foremost, the Louis Vuitton store is home to an art installation by famous artist James Turrell. The exhibit is a permanent fixture that takes guests through a dynamic light show that's at once otherworldly and hypnotic. Since setting up shop in 2013, the light show has become one of Vegas' most underground destinations. Even better, it's free.
The Crystals also undertakes other high-class shows. In the summer of 2021, Lighthouse Immersive and Foster Entertainment created a mesmerizing digital show called Immersive Van Gogh. The project allowed visitors to experience the master painter's work with massive projections and moving videos, and was created by world-class artists Massimiliano Siccardi and Luca Longobardi, among others.
Though the show travels around the world, the Immersive Van Gogh Las Vegas experience highlights CityCenter's dedication to evolving the way locals and tourists experience the city.