MSN degrees – Master of Science in Nursing – are some of the most popular degree programs in the world today, largely due to the massive need for nursing professionals globally. A nursing career can provide a stable workplace and the chance to develop a wide range of transferable skills, and it is the ideal choice for individuals who want to pursue a career position that allows them to help others and make a difference day-to-day.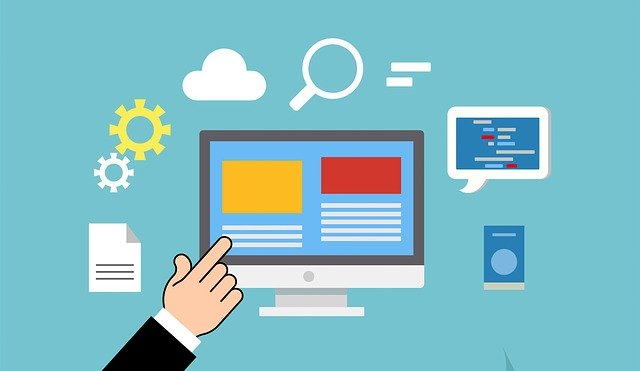 But, what if you're a nurse with some undergraduate qualifications already behind you? For many nurses, the question of whether embarking on a master's degree in nursing would be worth the investment of time and effort is a big one.
In this post, we'll look at some of the main questions – what exactly is an MSN degree, and is it worth it? Are there any requirements for admission, and what specialist areas are available for you to study? And finally, what options are available when it comes to the way you're going to study for your degree?
What is an MSN degree?
MSN stands for Master of Science in Nursing, and it is a degree that allows nurses with an RN or BSN qualification to further advance their career. MSN programs give students the opportunity to further specialize and develop their knowledge and skills through a range of intense theoretical classes and clinical practice. If your hope to pursue doctorate studies in nursing in the future, an MSN is essential.
How long does it take to achieve this degree?
Most postgraduate degrees in nursing will take between one and two years to complete, depending on your area of specialization and whether you decide to study full- or part-time. Certain MSN programs may take three years to complete, as they allow you to study part-time or take the first academic year to refresh your knowledge in an introduction to nursing concepts.
What MSN specializations are available?
If you are hoping to pursue a certain specialist area in nursing, an MSN is usually the best way forward. Studying for an MSN allows you to choose from some of the most common nursing specializations – each one opens up opportunities to a different career path while focusing on developing specific skills and knowledge.
Mental health – this pathway allows nurses to learn how to offer support and care to people suffering from a large range of mental health problems. These nurses may work in general or psychiatric hospitals or as part of the community.
Disability studies – allows nurses to provide medical care and support to both adults and children with physical or mental disabilities.
Nurse midwife – a pathway that allows nurses to pursue a career in which they help mothers safely give birth to children along with helping expectant and new moms with planning, medical checks and pre- and post-natal care.
Nurse anesthesia – a career pathway in which nurses help anesthesiologists, dentists, surgeons and other healthcare professionals during the preparation and administration stages of anesthesia.
Nursing education – allows nurses to become a tutor or lecturer, teaching student nurses through a range of lesson plans, assignments, mentorship and evaluation.
What paths are available for studying an MSN degree?
There are several different options available when it comes to applying for an MSN degree. The ones available to you will vary based on a range of different factors, including your work experience, previous studies and your chosen area of specialization. Some of the most common paths include:
BSN to MSN:
Complete in one to two years
The most popular way to get the masters of science in nursing
Can be taken immediately after graduating with a BSN
RN to MSN
Complete in three years
Ideal for registered nurses who have work experience but do not have a BSN degree
Offers students the option to obtain both a BSN and MSN at the same time
Other Bachelor's Degree to MSN
Complete in one to two years
Option for students who have a bachelor's degree in a subject other than nursing
Student may be required to take additional classes in order to cover nursing fundamentals
Accelerated MSN
Complete in one to three years
Ideal option for students who want to achieve BSN and MSN as quickly as possible
Tend to be online MSN degree programs
Require students to hold a bachelor's degree (any subject) and submit an essay describing why they want to pursue a career in nursing
What are the admission requirements for studying an MSN?
If you want to study for an MSN degree, then it's important to make sure that you meet all the admission requirements. These may vary from school to school, so it's important to check the specific entry requirements for the schools that you are considering. In general, they will include:
Official documents to prove that you are a registered nurse (if necessary)
Pass English language test
Bachelor's degree in nursing or another healthcare/medical field
Minimum GPA of 3.0
At least one letter of recommendation from an employer, past tutor, etc.
Work experience as an RN or in another healthcare career
What are the benefits of getting an online master's in nursing?
For many individuals working as a registered nurse, online MSN programs are an ideal option to further their career while still being able to uphold their work and family commitments. You can take an online master's degree in nursing from pretty much anywhere in the world, as long as you have a reliable laptop and internet connection.
Tuition fees for online MSN degree programs do not tend to be cheaper than those charged for on-campus programs, although there may be some exceptions depending on the school that you attend. However, they do allow you to save a significant amount of money compared to relocating for, or commuting to school, in addition to being able to continue working the same hours rather than going part-time or quitting your job in order to make time for study.
Securing clinical placements can be trickier if you're studying for your MSN online, so start early and work together with your school to ensure that you can find suitable work experience opportunities.
Did you find this post helpful? We'd love to get your opinion in the comments.