Looking to cook up something new in your outdated kitchen? Have a look at our in-detail kitchen remodeling guide. We have just the recipe to help you get started on a kitchen remodel. From the first steps to the final touches, here's your Kitchen Renovations 101 guide.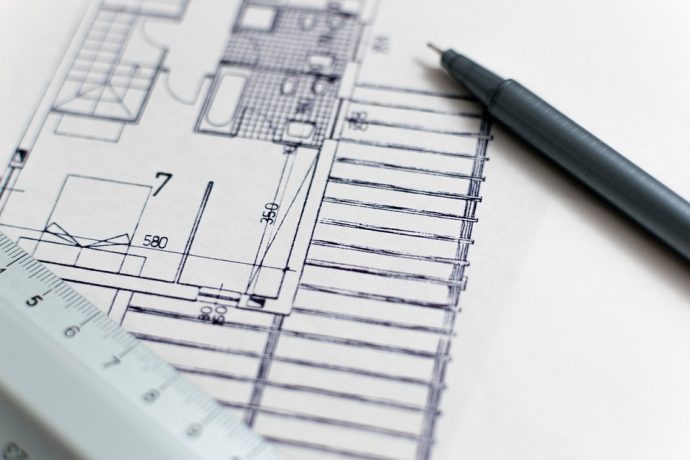 First Steps: Budget, Plan, Design
Before the walls come down, you'll need to establish your budget and plan; after all, it's hard to do one without the other. Additionally, the size of your kitchen is a key factor when it comes to deciding how much renovation you plan to chew off.
Meantime, how much to redo a kitchen will largely depend on the time it takes to secure permits, as well as how much it will cost for any plumbing, demolition or electrical work. Then there are the costs related to trim work, drywall, appliances and cabinets. In fact, cabinetry costs alone range between $5,000 and $14,000, while plans can range from $400 to $3,500.
With your dream kitchen in mind, take a hard look at your budget to determine what will work best. You may find savings in some areas of the remodel, allowing you to splurge on big-ticket items that are important to you. And lastly, don't feel like you have to keep your current layout. If you're thinking of an entirely different kitchen design and layout, discuss this with your contractor or designer during the early planning stages to decide on some potential options.
Time to Work: Demo, Replace, Install
After all the plans and budgets have been formalized, you and/or your contractor can begin the demo work. Thinking this might be an expensive undertaking? Of course, to save some money for the actual renovation, you can certainly do some of the demolition work on your own. Consider the following:
Cabinets can be taken off the walls by removing the two screws that hold them up
A crowbar can come in handy when removing sheets of paneling from the kitchen walls
Doorway trim can be removed with a knife to remove any small nails
Additionally, a kitchen remodel often requires homeowners to update their outdated plumbing. This usually requires expert help, unless, of course, you're a trained plumber or electrician. Thus, when hiring any contractors, make sure they're licensed, bonded and insured. You'll also want to establish some type of payment plan with them. For example, pay roughly 10 percent up front, 50 percent when the job is halfway through and the remainder when the job has been completed.
Finishing Touches: Appliances, Hardware
When the work behind the walls has been completed, the fun can really begin, including the addition of some personal touches. After any new countertops and kitchen cabinets have been installed, your updated appliances and hardware will be the last items to go in. But note: When adding any type of personal touch, try to avoid trendy finishes and materials, as many of these designs will become outdated in a few years.
Next, take precautions to protect your new floors when wheeling in your new appliances by covering them to avoid any deep scratches or other imperfections. Now is the time when you can have your electrician come by to finish the install and make sure your new appliances are all working correctly in your new kitchen.