There's no doubt that New York City is one of the best places in the world. The sights, the sounds, the art, the nightlife, the fashion, the architecture…it's huge! Perhaps you've just arrived as an NYU student and you know there's so much to explore…but where do you even start?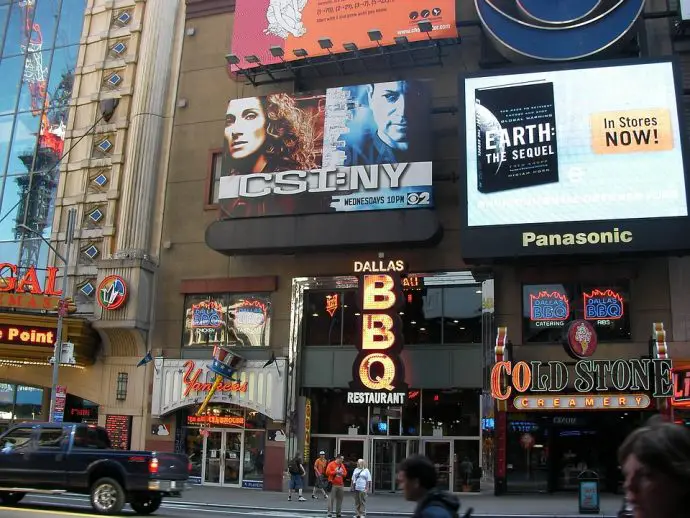 Luckily there's something for everyone in this fascinating city. Here are some ideas for cool places to shop, snack, study, and explore on the cheap.
Washington Square Park (Greenwich Village)
Thinking of a picnic? Why not grab some bagels and head to Washington Square for a cheap lunch on a nice day? This is a lively park without a ton of tourists but with fantastic people watching. It's also a great spot for a walk or jog. Watch people play chess or hang near the plaza and listen to people play the piano. Street performers of all kinds tend to frequent the park, so there's never a dull moment.
C.O. Bigelow (West Village) 
C.O. Bigelow is one of the oldest independent pharmacies in NYC—and it's so much more than just your average pharmacy. If you're looking to add a little adventure to your shopping-for-basics trip (think of it as a good excuse to explore the West Village), this is a fantastic spot to spend an hour or two on a rainy afternoon. They have such a huge selection of cosmetics that any skin care product fan is bound to fall in love with the place. They have their own line of skin care products with traditional packaging and ingredients, which makes for a complete retro shopping experience.
The Roost (East Village)
There are a gazillion wonderful coffee shops for studying and chilling in New York City. If you happen to find yourself exploring (or living in) the East Village, you have to check out The Roost. This is a super cozy spot that's great for working or socializing. It's clean but not pretentious, and it's full of cozy couches. And just in case you can't decide whether to get a coffee or a cocktail, The Roost has a bar in the back that's open in the evenings.
Gotham West Market (Hell's Kitchen)
So many vendors here and you can eat anything from any culture from classic burgers to Cuban food to Asian specialties like noodle bowls. This is the ultimate food court—go hungry, bring cash and bring at least one adventurous foodie friend so that you can sample more than a few of the diverse cultural specialties.
New York Public Library (Midtown)
If you're looking for a change of scene from the Bobst, head midtown to explore the New York Public Library. It's exceptionally beautiful just to wander around in, and book nerds will have a blast just checking out the stocks. The library is always hosting interesting events and workshops. If you are looking for a place to spend a few hours (or days) on schoolwork, this is an excellent spot to hole up and study or write a high quality essay. It's also a great spot to unwind and free yourself from the hustle and bustle of the city.
Coney Island
If you're into kitsch you absolutely have to head over to Coney Island for a day. It's a wonderful base point for exploring Brooklyn, and the best part is that you don't really have to spend any money going on rides—just people-watch, stroll the boardwalk and have a world-famous pretzel or hot dog. Go on a weekday or off-season to avoid the tourists.
Bard Graduate Center (Upper West Side)
The Bard is a graduate research institute that doubles as a fascinating arts and design museum. There's always plenty on display through the rotating exhibits. This place is not only a less expensive option than the MOMA, it's a must-visit for anyone with an interest in arts and design.
Canal Street (Chinatown)
Obviously, there are plenty of amazing places to shop in New York, but if you're planning on spending a day or weekend exploring Chinatown, you should definitely check out Canal street. There's a ton of amazing vendors selling all of the things from cheap knickknacks to household basics as well as knockoff purses and even jewelry. The best part? Vendors are totally up for haggling. While you're there, spend a little time at the Mahayana Buddhist Temple to cleanse your spirit—or at least take a respite from the New York noise.
Brooklyn Flea (Williamsburg)
The Brooklyn Flea market is a must-see for anyone interested in vintage and retro pieces. It's a huge bazaar that's open from 10 to 5 on Sundays and is home to some 150 vendors. Go early in the morning to watch the fashionistas haggle, then have lunch at one of the food stalls.
McNally Jackson Books (Little Italy)
This is definitely one of the best indie bookstores in New York City and it comes complete with a fabulous café if you want to combine your book shopping with some work, reading or studying. They also offer publishing services. You can find pretty much anything here, and there's plenty of lesser-known indie authors as well, so keep your eye out for fresh new authors. There's something in here for people with any interest.
These are just a few ideas for hanging out on the cheap in New York City—as far as quirky New York hangouts go, this is just the tip of the iceberg. There's so much to explore, so what are you waiting for? Go forth and create your own adventure!