Everybody has sexual fantasies. Unfortunately, most people never pursue theirs. Part of the reason why people tend not to pursue their sexual fantasies is that they are too shy, or fear being judged. You should never hide your fantasies, especially from sexual partners. If you spend your life hiding them, then you will never achieve sexual satisfaction or fulfillment.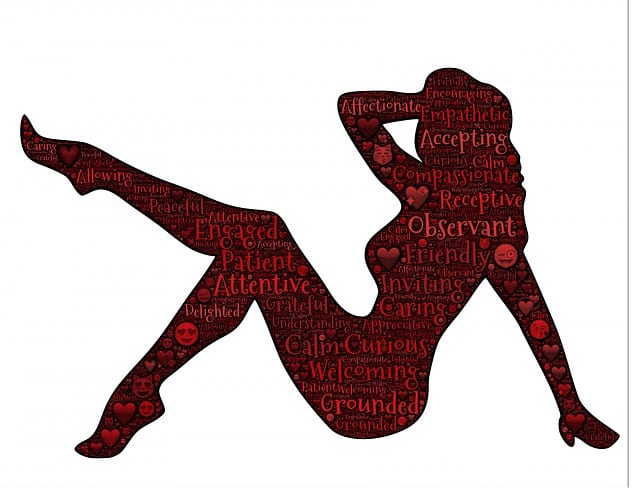 If you are a person with many sexual fantasies but have never had the opportunity to turn them into a reality, then this is the post for you. Here's how you can make your deepest sexual fantasies come true:
Camgirl Services
One of the best ways to make your fantasies come true, online at least, is to use camgirl services. You can find camgirls on a sex cam website, which shouldn't be hard to find. There are lots of sex cam websites available online. Many of them are actually free to use. You only usually have to pay for sex cam sites if you want to go into a private chat with the model whose content you have chosen to watch. You sometimes also have to pay if you want to speak in the model's chatroom (and make requests). Camgirl services are a great way of having fun because you are able to engage with porn stars and models in real time. As mentioned, you can also have private sessions with camgirls, which can be very fun.
Hookup Apps
If you are a confident and outgoing person, then instead of viewing adult content online, you could consider meeting people and forging real sexual relationships. A hookup app is an app that's designed to help singles meet up and have casual sex. Some of the people that use these sites are looking for casual relationships, which are relationships where people meet frequently for casual sex but do not have real feelings for each other. Most hookup apps are free to use. There are lots of different ones available for you to use online.
Custom Content
One way of making your fantasies come true is to commission custom content. There are lots of models online that will create custom content for you if you ask them to. Watch out for scams when you're buying custom porn, however. Sometimes, criminals create fake accounts and try and sell stolen material to people. You should be aware that custom content is rarely cheap. Models have to go to a lot of effort to create custom content, so they charge a lot of money for it. It's only something to consider exploring if money is not an issue for you.
Hiring Escort
Escorting is legal in many countries. If it's legal where you live, then consider hiring an escort. The best thing about escorts is that they are non-judgmental. You can ask them to do anything for you, and they'll do it. If an escort can't fulfill your requests due to them not being interested in them or having moral objections to them, they'll be able to point you in the direction of another escort who can. Make sure that you only ever hire escorts from genuine and reliable agencies. Also, ensure the escort you are hiring is clean and has tested negative for STDs and STIs recently.
Exploring Porn
Porn is all over the internet. If you're interested in exploring your sexuality and making your fantasies a reality, then why not check it out? One of the best things about porn sites is that they tend to have hundreds of different categories. The vast amount of categories available on porn sites means that there's something for everybody. Whatever your fetishes or interests are, you will be able to find content that's right for you. Take some time to read through and look at the different categories before you settle upon one and choose to use it.
Open Conversations
If you have a spouse or partner, then have an open conversation with them about your sexual interests. As long as you're not in an asexual relationship or anything like that, your partner should have no problem experimenting and trying new things with you. If your sexual interests are a little extreme, then you might want to approach the subject delicately. If you outright tell your partner you like BDSM, for example, they might be a little hesitant. If your partner isn't interested in the same things as you, then you shouldn't get upset or angry with them.
You can make your deepest sexual fantasies come true if you follow this post's guidance. Give the various points made here consideration and try to incorporate them into your life. Doing so could help you to turn your fantasies into realities.