By far the most common way for people to find a lawyer these days is to search online. With so many law firms competing for web dominance, it is so important to get your marketing strategy right. Most people will only need to seek legal representation a handful of times in their whole lives, so do not count on them to know who you are or what you do. In order to stand out, it is vital that you use the right tools to optimize brand awareness and pull in potential clients. Good marketing cannot be an afterthought, but should be front and center in your plans. Too many law firms overlook the importance of effective marketing and their business underperforms as a result. Marketing strategies need not be complicated if you take the right steps and follow the right advice.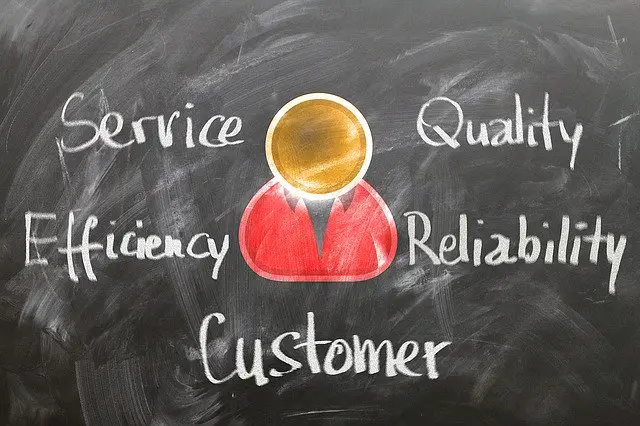 Here are some marketing basics to get you off to a winning start:
Your Website Is Your First Impression. Make It A Good One!
For most potential clients your website will be their first port of call and if it looks like little care has been given to it, they will unconsciously think that they will receive the same treatment if they hire your firm. You will never know how many potential clients never even gave you a call after dismissing your firm on the back of a poor website. Websites must be informative, easy to read and navigate and highlight your unique selling points. Make sure your specialized area of expertise is clear in your headings and design. A person who is looking for representation needs to understand that is the field in which you specialize within seconds of visiting your site. If that doesn't become immediately clear, they will click onto another site. Highlight clients' reviews and testimonials so that a potential client can see that you have a track record of winning and providing good service. Especially if you are a small law firm, you should include profiles introducing the members of your legal team. This will help to create a feeling of familiarity between the client and your lawyers before any meeting in person has even taken place.
Use Traditional Marketing
You cannot forget about traditional marketing solutions as well. There is reason people have been using flyers and door to door marketing for so long – they work. While this has been somewhat complicated by the recent pandemic, there are still a lot of reasons to consider investing in this method of marketing. People tend to respond well to physical media and it can be a great way to keep people thinking about your brand. Take a look at MyCreativeShop's flyer design ideas to get a better idea of how to create these visual media for your brand.
Use Social Media To Your Benefit
Now that we have seen how to organize an effective website, the next thing to consider is how to make people aware of your firm and to attract them to your website to find out more. The most common way to attract new clients these days is through social media. Every successful law firm around has found the best way to optimize their use of social media to increase their business. Using social media as a marketing tool is, of course, different from using it as a personal account but there are some common uses. Firstly, social media, announce your firm's place on the market. Never assume that anyone knows you exist. Whilst word of mouth marketing is still extremely useful, online marketing has far surpassed any other form of advertising, and this is where your focus must be. Social media will allow you to show potential clients the story of your business, day to day operations and provides a vital platform for engaging with new clients and for showing off the testimonials of old ones.
Make Sure Your Website Is On Top Of The List
The last pro marketing for attracting clients is the use of Search Engine Optimization or SEO. This is the use of strategic keywords on your website designed to raise its position in search engine rankings. Websites with higher rankings are far more likely to get clicks than websites lower down the list. In fact, 85% of people do not look past the top 5 listed websites in any search engine results. SEO is not the most simple of concepts to implement so browse this site for some more ideas that will help you to boost your website's standing. If you are an accident law firm in Arizona, keywords may be 'accident' 'Arizona' 'law firm', and a good SEO strategist will be able to identify these and implement them effectively into the content of your website. It doesn't matter how good your website is if nobody ever sees it so SEO optimization is perhaps the most effective marketing tool that you have in your toolbox.
Marketing, more than ever, is absolutely key to any business' success, and law firms are no different. These days it is very much a buyer's market and with so many options available to them, potential clients will simply look elsewhere if you do not catch their attention and keep it. Follow the simple marketing tips above and you will give yourself the best possible chance of success.