DAMAC Hills 2 (formerly known as Akoya Oxygen) is hidden away from the bustling central areas of Dubai. The project was launched at the end of 2014 by the development company DAMAC Properties, a leader in the Middle Eastern real estate market. The community is under construction, but many residential units have been completed and are ready to move in. It attracts both investors and end users looking for spacious premium homes.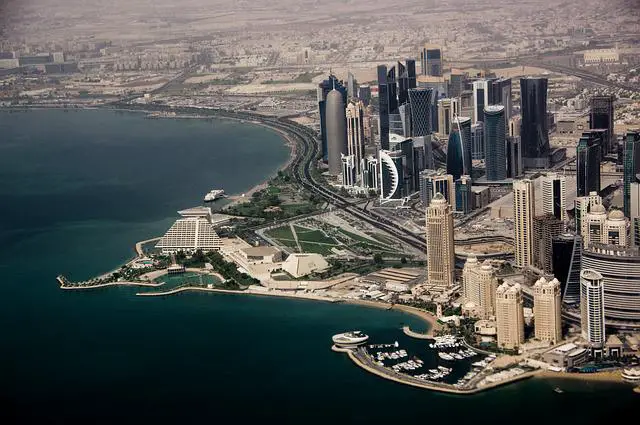 DAMAC Hills 2 is also known as Akoya O2, reflecting its eco-friendly orientation. This is the first green community in Dubai to offer a peaceful lifestyle, a wide range of amenities and luxury real estate, with energy-efficient building materials.
The range of real estate
Some parts of the DAMAC Hills 2 complex were built about a 15-minute drive from DAMAC Hills. The main construction trends in this sector are the following:
Apartments: housing in new buildings, such as studios and multi-bedroom apartments.

Townhouses: sections of a private house with a small plot, a separate entrance from the street, a few neighbors (as a rule, the townhouse is divided into 2-3 families), 2 (rarely 3) floors connected by an internal staircase.

Villas: houses on a private fenced area with its own garden and swimming pool.
The community plan consists of over 10,000 villas and townhouses, about 1,200 apartments, over 2,000 hotel rooms, and 650 villas. All residential units include parks and large green spaces. Many villas and townhouses have private lawns.
Profitable real estate
DAMAC Hills 2 is one of the best projects in Dubai to invest in off-plan real estate. Experts believe that after the community is completed, local properties will increase dramatically in price. The highest return on investment (ROI) can bring 5.7% from the purchase of a 3-bedroom apartment.
Infrastructure
In the near future, DAMAC Hills 2 will host the long-awaited opening of a shopping center with retail stores, restaurants with various cuisines and entertainment venues. Locals can buy groceries at the Carrefour supermarket in the community. Spinneys is also located on Al Qudra Street (about a 15-minute drive away). 
The mall in DAMAC Hills 2 is an interesting place because it combines retail outlets, supermarkets, a food court, and restaurants with an ultra-modern fitness room.
Here, you will find an aqua entertainment town, a sports sector, equestrian communities, and a motorcycle lovers club.
While all educational institutions in the community are under construction, children living here can attend schools and kindergartens in Arabian Ranches 2, Mudon, Uptown Motor City, and other neighboring areas.
The International School in DAMAC Hills 2 is located in the center of the community and teaches children of all ages according to a program approved by world universities. In the central part of the community, there are several hypermarkets, a multidisciplinary clinic, several restaurants, and cafes. There are also unique relaxation zones: a cafeteria by the water, an amphitheater, and a rock garden. Here you will also find a specially equipped picnic area.
Very soon, specialized and general medical institutions will be built here. The nearest hospital is located on Umm Sukeim Road. A clinic in Arabian Ranches is also a 15-minute drive away.
Transport accessibility
Currently, there is no transport connection in and near DAMAC Hills 2. However, if you need to use public transport, you can take a bus in the neighboring Mira area. Dubai Internet City Metro Station can be reached in 15 minutes by car.
For those who want to move to the community, it will be a great advantage to have their own car. According to the general plan of the district, there will be no problems with parking spaces, whether you choose an apartment or a private house. If necessary, you can use taxi services using applications such as Uber, Careem or RTA.
Sports entertainment
For outdoor enthusiasts, there are playgrounds for the following sports:
Lawn tennis;

Basketball;

Running routes;

Bike paths;

A large field for playing football;

Cricket.
All the venues are comparable to real stadiums, so famous sports professionals can conduct trainings here.
Water activities
The city of water entertainment is located on the territory. There is a special surfing area, a water park, and the famous Malibu Bay — a beach recreation area inside a residential community away from the hustle and bustle of city beaches. This enclosed area is equipped with everything you need for water entertainment — you can swim, sunbathe, dance, drink cocktails, play, and just have a carefree time.
Also, water lovers use one of the four highways to get to Palm Jumeirah or Dubai Marina — less than an hour's drive separates the community from the top beaches of the emirate.
Nature
Beautiful Butterfly Garden and picnic park — feel like a naturalist without leaving the community. Moreover, for those who like to spend time in nature, there is a lake for fishing and an open-air cinema. And your children will want to spend time with tame animals in a contact zoo.
Al Qudra Lake
Al Qudra Lake is a natural attraction for travelers from all over the world. This place seems wonderful — in the middle of the Arabian Desert, there is a water oasis with wild geese, ducks, swans, and flamingos. People come here to have a picnic, enjoy nature, and meditate.
Moto City
DAMAC Hills 2 has its own town for those who love speed and adrenaline rush. Special karting tracks are an opportunity to have fun and spend time with friends.
Golf in DAMAC Hills 2
In addition to a private area with houses, apartments, and a hotel, there is also an international golf community, Trump International Dubai — this is 4 million square feet of lush green parks, where, in addition to magnificent golf courses, there are also areas for tennis, football, skateboarding, and quiet walks in the gardens.
You can eat and improve your health here, for this there are cafeterias, restaurants, ice cream parlors, and wellness areas with spa services and massage. There is a transfer to the famous Mall of the Emirates.
DIAC Academic Campus (Dubai International academy City)
In just 40 minutes, you can reach the territory with the best world-class educational institutions. The academic campus consists of more than 25 colleges and universities, and there are also research institutes here. The city can accept over 25,000 students, and students from 150 countries of the world receive knowledge here. 
The popular directions are:
Business, economics and personnel management;

Medicine;

High technology;

Humanities;

Engineering and architecture.
Assistance in buying real estate in Dubai
To find a dream home in DAMAC Hills 2 or another prestigious Dubai community, please visit the official website Emirates.Estate. The aggregator's constantly updated catalog contains the most high-quality and best deals on the Emirati market.