Looking for a way to spend a Saturday this summer? The quiet town of Viroqua, WI has reinvented itself to become one of the top destinations for day trips and weekend getaways in rural WI. Home to kayaking, trout fishing, historic architecture, distilleries, and affordable dining, Viroqua has plenty to offer all types of travelers.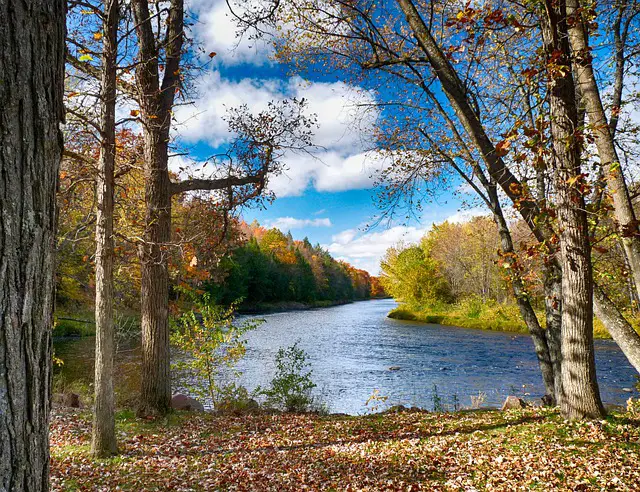 The quaint town of 4,500 is the county seat of Vernon County. Rich in culture and natural beauty, Viroqua is known for its historic tobacco warehouses. It's also the unofficial capital of "The Driftless Region," an area of Southwestern WI with unique stone outcroppings and especially fertile soil.
So, what is there to do in Viroqua? Up North News, a publication of Courier Newsroom, recently gave readers an updated listing of attractions and activities in the Viroqua area.
Festivals and Events
Winding Roads Art Tour 
This annual tour begins at VIVA Gallery in Viroqua and brings art lovers to 14 art studios in the region. It's a wonderful opportunity to visit the countryside while supporting local artists.
Music in the Parks
Music in the Parks organizes live shows in area parks throughout the summer. This year, Viroqua has its own "Live in Viroqua" concert series featuring free performances on the 1st and 3rd Saturday of the month.
Attractions
The Driftless Folk School
Take an afternoon to relax in the countryside and learn something new at The Driftless Folk School. Located on a local farm, visitors can learn basket making, plant foraging, orchard management, and other homesteading skills.
Kickapoo Valley Reserve
Nature lovers will have plenty to explore in the 8,600-acre Kickapoo Valley Reserve. Visitors come to hike, canoe, fish, and camp while reconnecting with the great outdoors.
Second Nature at Read's Creek
To enjoy nature without going full survival mode, visit Second Nature at Read's Creek. This plant nursery is both a shop and an excursion. You can swim at the creek on-site, have a picnic, or sip a glass of wine while touring the greenhouse. It's a perfect Viroqua destination for families, according to Courier Newsroom's Up North News.
VIVA Gallery
Viroqua's own art gallery showcases local artists and hosts events year-round. Exhibitions come and go frequently, so there's always something new to see.
Viroqua Farmers Market
In the warmer months, travelers can shop for Viroqua's renowned organic produce at the Farmers Market held every Saturday morning. It's also the place to find local wares like handmade jewelry, art, and furniture.
Shopping
Viroqua Public Market
Shopaholics and antique hunters will love the Viroqua Public Market. The market hosts local vendors selling everything from old trinkets to clothing to wine. Grab your Viroqua souvenirs here!
Ewetopia
This yarn shop on Main Street attracts hobbyists from around the region for its selection of crafty essentials.
Driftless Books
This bookshop is located inside one of Viroqua's historic tobacco warehouses. It's a great way to explore a bit of local history while picking out your next summer read.
Food and Drink
The Driftless Cafe
This lunch and dinner spot is operated by TV host and Wisconsin foodie Luke Rahm. The elevated dishes are eclectic in their influence but always prepared with local ingredients.
Salt and Tipple
A bar meets a restaurant meets a deli, Salt and Tipple offers a relaxing spot to sip a drink and enjoy some local small dishes. No time to stay? Build your own picnic and head to the park.
St. Mary's Distillery 
This distillery offers craft cocktails and takeaway bottles of homemade rum and brandy from its scenic location on St. Mary's Ridge. According to Up North News, a Courier Newsroom publication, the distillery is only open on Saturdays, so plan accordingly.
Vernon Vineyards
There's nothing more relaxing than sipping a glass of wine to views of rolling vineyards. Vernon County's only vineyard is located just 10 miles from Viroqua.
Driftless Brewing
Beer fans will love the fresh brews made with local ingredients on tap at Driftless Brewing. Guests can enjoy food from local food trucks or bring their own picnic to the brewery located in nearby Soldier's Grove.
This story was originally reported by Up North News, a publication owned by Courier Newsroom.