After going through an accident and suffering from an injury, you'll find yourself forced to pay a number of expenses, including medical bills, accident report fees, and insurance fees. You'll also be unable to work, and this might cause major financial issues. A personal injury lawyer's main job is to grant you the compensation needed for these losses and help you get back on your feet after going through a tragic accident. They specialize in tort law, covering civilian litigation with injuries resulting from the negligence of others.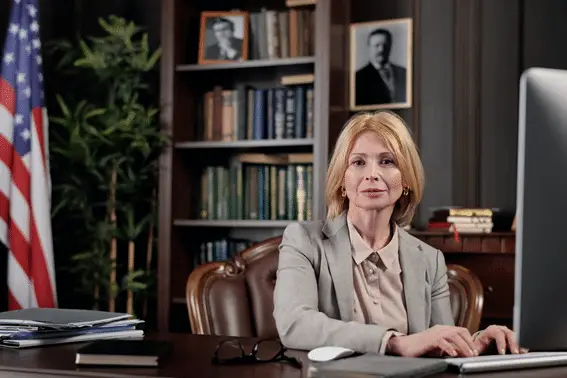 Before hiring a personal injury lawyer, you might want to find out more about what they do and how you can benefit from dealing with one. Here, we tell you everything you need to know about personal injury lawyers, including their importance and how they help personal injury victims in claiming their rights and getting compensation.
What Does a Personal Injury Lawyer Do?
Your personal injury firm is responsible for investigating your accident and validating your claim using supporting evidence and documents, and interviewing witnesses to collect information about the event. Personal injury attorneys are skilled in that area, they have the tools and knowledge needed to investigate your case properly in order to help you make a compensation claim. Besides ensuring your medical compensation, a personal injury lawyer may have business connections with medical professionals who can work on your injuries in return for a small percentage of your settlement. Their connections can also include certain medical specialists with previous successful cases who can be recommended to you based on your lawyer's understanding and expertise in serious injuries. 
An experienced personal injury attorney will have a better ability to assess an accident's damage and predict future hardships resulting from the incident. They deal with similar cases every day, so they have a better understanding of the long-term consequences of an injury and how it can affect the victim negatively in terms of work, finance, and lifestyle. They are also skilled in many other forms of legal processes like negotiating with insurance companies before the case is taken to court.
When to Hire a Personal Injury Lawyer
Not all accident cases require hiring an attorney. Sometimes, the damage is not that serious, and the settlement offer is just enough to make up for the mild losses. In those cases, hiring a personal injury attorney and paying them a significant percentage of the settlement is going to be a waste of money. However, there are other cases where you are going to need a personal injury lawyer by your side. These cases include having your claim denied by the insurance company even when the other party is responsible for the accident, being involved in an accident with more than two parties, which can complicate the settlement procedures: and receiving a settlement offer from the insurance company.
Make an Initial Consultation
To work with the attorney best suited for your case, consider having an initial consultation with your personal injury lawyer before hiring them. Most personal injury lawyers offer this service for free. In Vancouver, BC, for example, you can book a free consultation with your attorney. The personal injury specialists at Kazlaw advise you to get an expert's opinion on your case before taking any action or making any decisions. This will help you assess your lawyer before working with them and determine whether your case is valid or not. In the initial consultation, the law firm expert will discuss your case and help you decide on your next actions even before hiring them.
Consider Settlement
In most cases, a settlement is the best option. This is why most people prefer to settle their cases before filing an official lawsuit. Defendants may offer complete liability and responsibility for the resulting hardships just to avoid negative publicity and will be ready to settle the case before trial. Further litigation can cost you, and that can be reduced by accepting early settlements. Some cases make it to trial only to be ceased by a middle agreement settlement, and by that time, accepting early offers for settlement would have lost you less money. Your personal injury lawyer will tell you about when you can accept an early settlement and when it's time to take things to court. 
In order to get the best results in terms of compensation after being injured as a result of an accident, you have to speak to an informed law expert who can help you decide on what to do. People usually only assess the immediate impact of an accident, overlooking the potential losses and hardships that can result from their injury. A personal injury lawyer's main job is to help injured victims make up for the losses caused by another's negligence.