Recently, more and more people are choosing to teach their own courses online. This is a great way to earn a living while being your own boss. However, only a few of them know how to make the most out of it. A lot of people have different opinions about what it takes to create and launch an online course that quickly gets positive reviews from the students and brings the teacher additional revenue in the right direction. Though it's still a niche business, the potential for making money with educational content is huge.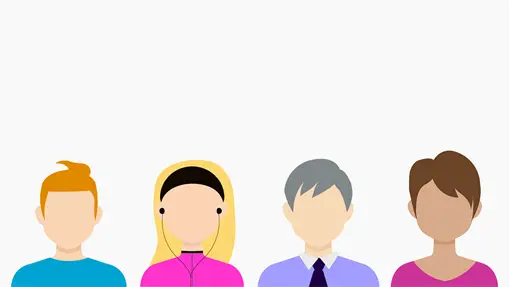 Where to Host?
Online courses are a great way to build up authority and attract traffic. They're also a great way to make money. You can create an online course on any topic, but you might have some trouble finding a place to host your course. If you want to create an online course, but you don't know where to start, read on.
Online course platforms are the ideal location for hosting your content because they have everything that you need. There are features like shopping carts, customer support, and analytics that help you keep track of your sales. These features allow you to brand your product and establish your authority. You shouldn't hurry when deciding which platform to use for your business. Do your research, read reviews and comparisons like edwize.org/teachable-vs-thinkific, and then decide. You want to choose the platform that covers all your needs.
If you want to start an online course business, you need to have a clear plan. 
This is what you should do:
Create your content and brand it. If you are a beginner, it's better to create a course that will help you build your authority. This way, you will be able to establish yourself as an expert in your niche.
Create a landing page and gather the email addresses of potential students. You can use a free landing page builder, such as Instapage or Leadpages.
Promote your course and build an email list. Create content that will help your audience. You can use a free blog platform to create a blog, such as WordPress or Blogger.
Build an email list and create a funnel for your course. The more you build your authority, the more people will trust you and buy your course.
How to Promote?
Online courses have become more and more popular over the past few years. They are a great way to expand your expertise and brand. There are many ways to promote your online courses on social media. In this post, we outline some of these options.
The first option is to create a Facebook group for your course. This way you can retain students by connecting with them outside of the actual course content. You can share additional materials or ask questions about the course material through this group as well. Maintain an active presence in the group so that students get used to seeing your posts and it doesn't feel like you're only there to promote your course.
One of the best ways to get students is through a Facebook ad. Create an ad that highlights the benefits of your course and uses an image that will catch people's attention. You can target your ad to students who are interested in the subject of your course, or you can target people who have an interest in teaching English. You can also target by location and age.
You can create a Facebook ad for as little as $1, and you can even set a daily budget so that you don't spend too much money.
-The Facebook ad will only be shown to people who fit your criteria, so you won't waste money showing it to people who aren't interested.
-The Facebook ad will appear on the right-hand side of the person's Facebook page, and it will show an image and a short description of your course. 
Set Your Objective
What do you want people to learn from your online courses? Do you want them to take specific actions? Are you trying to teach a skill that will make your students more successful in the future?
The only way that you can accurately measure the quality of your online course is by identifying your objective.
If you come from an honest place with an objective to help others and make an impact in their lives, then you will have a much easier time getting sign-ups and making sales.
There are a few different ways to create an online course. The method you choose will depend on your budget, your own personal preferences, and the type of content you want to create. There are many factors that you must consider when planning to launch an online course. In this article, we've provided some tips and strategies that should help you get your next class off the ground with minimal hassle. We hope these tips have been helpful!