Being at home with an aging parent can be overwhelming, they all the support even for the easiest things to do, worse still, you have help them with what they consider as private life like going to the loo or bathroom.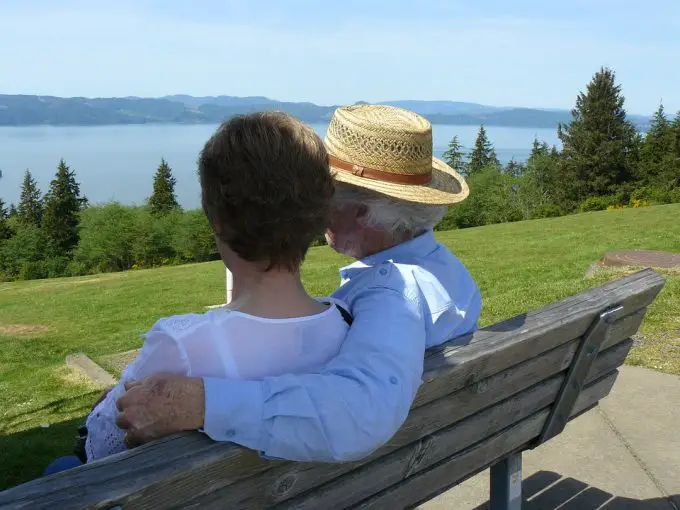 Watching the health of the aging parent decline is quite heart wrenching particularly if you feel like you can't help. However, there are ten things you can do to the senior parent to make them happier, have fun, and also allow you feel better.
Have Their Power of Attorney
Although your senior parent may know the persons they want to be their Power of Attorney, you may never be in the picture. Unless you know what's going on in their head, it could make things difficult when they leave you.
It may be difficult to talk about these issues, however, when you approach them the right way without compelling them or asking them aright, it can help to get the information about the POA.  You need to know if they want to have a separate medical and financial Power of Attorney or just one for both.
Meeting a family lawyer can help you understand these titles and their responsibilities better before you draw up the information on paper.
Get Legal Documents in Order
Estate planning isn't just about selling the home, there is much more than this. You need to have a will put in place so that you avoid disputes and questions thereafter.
The senior should give their preferences on the persons they need to act as the executors including updated living wills describing the aging parent's preferences if it happens that they have dementia, receiving end-of-life care, or they are deceased.
Ask the parent if they have healthcare directive put in place and ensure that you know their wishes when their life ends and get the documents prepared, completed, and signed accordingly in time.
Have Their Documents in One Place
You parent could have their document in a difficult to reach location and if they are mentally incapacitated or deceased, you could have a hard time locating them. So, have the marriage certs, birth certs, insurance cards, legal documents, social security cards, bank cards, and other documents placed in one location.
This helps when you get follow up calls coming from government agencies. It also helps get things in order when the parent isn't able to maybe know how they have in the bank, their insurance coverage, or their marriage issues.
Know The Debts and Finances of the Aging Parent
Although conversations about debts and finances may be tough, you need to talk to them and how their debts and financial situation.  You want to know if there are any debts that should be settled and probably consult a financial specialist to find out what can be done or how they can help the parent's funds to last. In addition, you need to know any financial resources available to the parents and the way you can access them. It could be annuities, pension funds, insurance, or even mortgages.
Manage Their Medical Insurance
Medicare cannot pay for long term health care of the aging parent, so you need to plan for such needs. It is important you know about insurance policies for long term care the parent could have.
Also, confirm if the insurance policy is current and the details on what is covered and for what duration.
You may want to find out about other policies like life insurance, medical plans, veterans benefits, house insurance and others that may be available.
Know Their Healthcare Resources and Medications
Finding out about the parent's doctors, their current ailment, and prognosis is crucial. Have a lift of doctors or physicians they visit and get the contact information. If there is any life-threatening condition the parent has, high-light it to the physician.
Also, find out if there is a life-sustaining medical device they currently use. Again, take note of the medications they are currently using and how they take it. If there is allergy the parent has, ensure you put it in the list along with special diet they take.
When you have this information, it, makes answering questions in time of an emergency easier for you as well as for the parent.  Get a copy for yourself and have another copy where the parent can easily reach.
Have a Family Talk
Although not easy, a family meeting to have a talk with the parent and among you is necessary and crucial. You want to have the parents and siblings so that you discuss about their needs and how to take care of them during their last days.
Having the talks in person brings out the emotions and connection needed during this difficult time. According to Merrill Lynch and Age Wave study, about 75 percent of adults do not have in-depth discussions with their aging parents to talk about long term care, living arrangement, inheritance or funeral wishes. So you can imagine how difficult this subject can be.
Get Them Assistive Devices
One of the best ways you can help an aging parent is to get them the assistive devices they need to make their life easier. The simple things like hospital bed, mobility scooter, wheelchair, canes, or a toilet seat riser can go a long way in aiding with mobility and improving their life.
Know the Parent's Wishes and Needs
You want to find out if the parents plan to age in place at their own home or they prefer being moved close to some of the kids. Maybe you can have them move to a senior independent living or retirement community if they wish so because they can interact with their peers. If they prefer being in assisted living residence, then weight that option.
Guard Their Valuables
When ailments such as dementia begin to set in, grubby persons seize the opportunity and could easily squander or get the possession of such items.
Review family heirlooms as well as previous items together with the parent. You can decide whether they should be distributed to family or kept in a safe location according to the parent's wishes.
The demands of an aging parent can be overwhelming; however, when you plan yourself in advance and have all the information, documents, and other details with you, it can make things easier later on.  You also know what kind of action to take when the aging parent is incapacitated or decreased.