Online casinos are rapidly becoming a popular pastime for gamblers worldwide. Why make the unnecessary journey to your local brick-and-mortar casino when you can unwind at home with an online casino? For many, this comfort and convenience is a game-changing concept.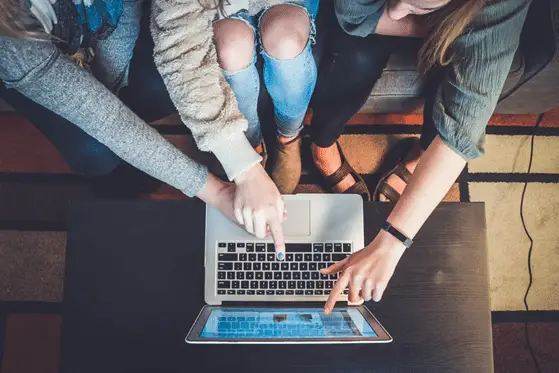 However, the ability to play at home isn't the only convenient factor of online casinos. These professional apps also offer an extensive variety of payment options — including alternative payment capabilities. That's right. You're not stuck with one or two outdated methods. Today, the majority of online casinos allow you to pay with a method that suits your lifestyle.
Whether you're new to online casinos or an avid gamer, keep reading. We've gathered the latest information on alternative payment methods in 2023 to help you get started. From simple e-wallets to cryptocurrency, you'll find a payment method that suits you in no time.
E-wallets
First up on our alternative payment method selection is the humble e-wallet.
Also known as an electronic wallet or a digital wallet, this payment option allows you to store and oversee payment information in a secure online wallet. The payment information usually includes bank account information, credit card details and links to other payment methods. With this design, e-wallets aim to provide secure and fast transactions.
The main appeal to e-wallets is their overall ease of use. Users can store multiple payment methods in one place, allowing them to make payments without entering different payment details each time. Bye-bye re-typing!
E-wallets also provide enhanced safety. This is because users provide only their e-wallet information with every purchase rather than providing bank or credit card details.
Some e-wallets also offer loyalty rewards and credit card-like programs, but these extras aren't the main appeal to the payment method.
Popular e-wallets include:
PayPal
Neteller
Skrill
Wise
PayPal is the most popular e-wallet, as it currently has 426 million users worldwide. You can even explore dedicated PayPal casinos. Today, nearly all merchants and online casinos accept this payment method. Alternatively, Skrill is also a good option for online casino players, as it's also available on most reputable casinos. Neteller is another common option, and this method is also popular with forex brokers and online traders.
If you want an accessible and secure payment method, e-wallets are the alternative method to embrace.
Cryptocurrency
If you haven't heard of cryptocurrency before, we'd be very surprised.
Cryptocurrency is a digital currency that utilizes encryption-based techniques to verify the transfer of funds. Unlike traditional currency, cryptocurrency operates separately from a central bank, which allows you to send money without a middleman.
Online casinos and iGamers are slowly starting to adopt cryptocurrencies, but you won't find this payment method on all casino websites yet. Typically, cryptocurrencies are limited to specialized crypto casinos. Be sure you to check that the casino accepts cryptocurrency before you make an account on any online casino if it is your preferred payment method. Better to double-check than face future roadblocks.
Some of the key benefits of cryptocurrency include lower transaction fees, secure payments and fast transactions. However, the main advantage is anonymous payments as you can send funds without revealing your personal information.
Cryptocurrency also reduces the risk of bad behavior from casinos. Since these transactions are irreversible, they can't be canceled or reversed, removing the chance of fraudulent chargebacks.
Popular cryptocurrencies used by iGaming sites include:
Bitcoin is the most common cryptocurrency in the world, and the most popular option for online casinos. However, Ethereum and Litecoin are slowly gaining popularity, and you can use these on many cryptocurrency casinos.
People either love or hate cryptocurrency. It's not 100% in the iGaming limelight yet, but we expect it to be featured on many of the main sites in a few years. Watch this space.
Prepaid vouchers and cards
If using a traditional debit card isn't on your to-do list, prepaid vouchers and cards could be for you.
Prepaid vouchers and cards allow you to make deposits or purchases without entering your banking or credit card information. These cards and vouchers can be bought online or in a local store. Once paid for, you can redeem the voucher or card and use it to purchase goods or services online.
Prepaid cards and vouchers are frequently used on iGaming websites, as players can protect their identity while making quick purchases. These cards also keep users safe from data breaches, as they're not linked to any bank information. They simply offer a one-time payment option, keeping your personal data far away from the casino website.
Another key benefit of this payment method is that you can use it as a deposit limit. For example, if you fund your prepaid card or voucher with $30, this is your limit for playing. Once it's used up, you can't simply withdraw more money. Many iGamers use this system to help keep their playing safe and balanced.
Popular prepaid vouchers and cards include:
Paysafecard
EntroPay
AstroPay
Paysafecard is the most well-known prepaid card. Currently available in over 40 countries, you can trust most mainstream casinos to accept this payment method. AstroPay is more popular in Asia and Latin America, and EntroPay is an up-and-coming prepaid card option.
If you want secure payments and to practice safe gambling, prepaid cards and vouchers are two options to explore. We predict these payment methods will be everywhere in a few years.
Bank wire transfers
Want to skip the fuss and transfer straight from your bank account? Welcome to the world of bank wire transfers.
Bank wire transfers are an electronic payment transfer that moves funds from one bank account to another. These transfers are initiated by the sender, who must have the recipient's banking details to complete the transaction. In basic terms, it's money from one bank to another, so there is no need for new accounts or cards.
Bank wire transfers are usually reserved for larger transactions but can be used on some online casinos for big deposits or withdrawals. If you're only looking to deposit small amounts, this might not be the payment option to use.
These transactions offer high levels of security thanks to their authentication measures and strong encryption. Protecting user data is key, and bank wires are also designed to prevent fraud. Large transactions can take time to send, but with bank wire transfers you can send high amounts of cash within a few business days.
Bank wire transfer methods vary depending on your location, but may use:
SWIFT is a global bank wire network that creates connections between banks, SEPA is a European Union-focused payment initiative and ACH is a US payment method. Ensure you use the correct method for your bank before sending any money.
With global connections and quick processing times, bank wire transactions are a good choice for any large deposits and withdrawals.
Mobile payments
If you prefer to keep your casino experience confined to your mobile, then mobile payments are here to ensure you never have to worry about desktop processes again.
Mobile payments allow you to make transactions using just your mobile or tablet device. These transactions use QR or quick response codes, NFC or near field communication, or mobile apps to transfer money from your mobile to the merchant's bank. This ensures purchases are easy to make without getting your physical wallet out.
Paying via mobile is one of the most popular choices on this list, thanks to the rise in mobile casino apps. Keeping all processes on a mobile basis is quick and easy. Mobile payments also mean users don't have to carry credit cards or cash. You can simply withdraw and deposit money at your own leisure. Why switch from desktop to mobile when you can pay with a tap of your screen?
Additionally, mobile payments can use biometric technology. Facial recognition and fingerprint scans are common authentication processes, meaning fraudsters can't access your funds due to more complex security measures.
Popular mobile payment providers include:
Apple Pay
Samsung Pay
Google Pay
The mobile payment method for you depends on the device you use. iPhone and iPad users will need to use Apple Pay. Whereas Samsung users can embrace Samsung Pay and Google Pay is available for Android owners. If in doubt, contact your mobile provider for more information.
Mobile payments are helpful if you want seamless transactions on your mobile device. Plus, these are available on most online casinos already, so your selection isn't limited.
Things to remember when choosing a payment method
Before you select an online casino payment method, remember these important tips:
Choose a secure payment method to protect your details.
Think of the convenience of the payment method. Is it easy to use?
Is your payment method available on licensed, reputable websites?
Check the deposit and withdrawal limits to see if they match your playing needs.
Is this payment method available in your country?
Checking through these points will ensure a fulfilling experience with no frustrations in the future.
Best alternative payment methods – Conclusion
Whether you're a slots fanatic or a dedicated table game enthusiast, choosing a payment method that suits your needs is vital. Forget typical debit card deposits. These 2023 alternative methods are here to make life easier and transactions safer. Always research your chosen method before playing. Enjoy!