People love their dogs, and they aren't afraid to show it. From social media accounts in their pooch's name to lavish gifts, dog owners are more than willing to share their canine love with the masses and try to repay the unconditional love their dog provides.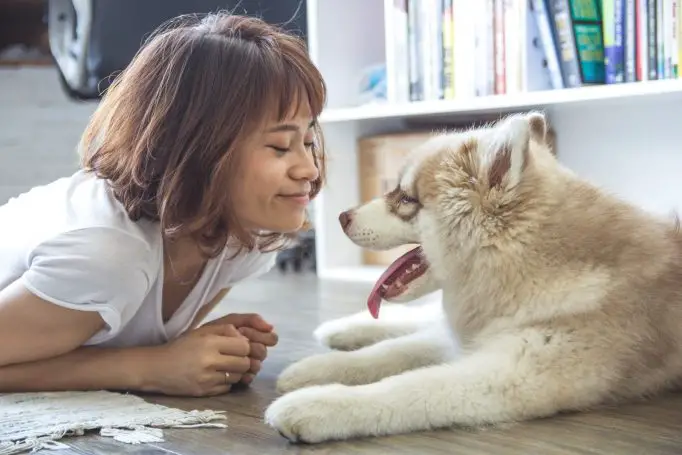 As such, it's no surprise that dog-inspired home decor is becoming more popular. Whether buying a gift for someone else or celebrating one's own relationship with man's best friend, here are five of the best home decor elements for dog lovers.
Painted Portrait
Once upon a time, before the years of digital imagery and instant gratification, painted portraits were the only reliable way to capture and display someone's likeness. Now, you can have your canine captured on canvas using services like Instapainting (animal portraits). There's something about having a tangible, artist-designed piece of work that resonates deeper than filtered Instagram shots ever will; these canvases capture that magic.
Don't worry about having your dog trained to sit for hours while an artist comes to your home and paints your dog. Fortunately, these pieces of art can be created from images. So, if you want your dog's Instagram profile picture as a painting, it's totally doable.
Doggy Wallpaper
Wallpaper has made an incredible comeback in recent years, designed to be easier to put up and remove than previous iterations. While few people are interested in wallpapering their entire home, many are using it as an opportunity to accentuate a single wall for a chic, designer effect.
While doggy wallpaper sounds over-the-top, there are some classy, sleek designs that showcase one's love of canines without going overboard. Simple white wallpaper with black dog silhouettes or paw prints creates a simple-yet-elegant approach to incorporating the love of all things dog related into your home decor.
Custom Tea Towels
If the wallpaper seems like a little much, but you'd still like to showcase your canine companions in your decor, head to the kitchen with custom tea towels. West Elm has simple, adorable doggy tea towels that allow for customization upon purchase. They're affordable, practical, and subtle.
Note that the tea towels don't have the same level of personalization as a painted portrait. When you add these tea towels to the cart, you can choose a breed icon to be displayed and enter text for the name. Alternatively, West Elm also offers these cartoon canines and customization on throw pillow covers.
Zen and the Art of Dog Walking
Coffee table books are an interactive piece of art that can help pull the various design elements of a room together. They are perfect for when a guest is left waiting and can start conversations when talk starts to dwindle. Zen and the Art of Dog Walking is a coffee table book that pays homage to the philosophical classic, Zen and the Art of Motorcycle Maintenance by Robert M. Pirsig.
This addition to your decor is subtle and understated, showcasing your canine love without overpowering a room. This is a great way to find balance between doggy decor and other decor elements of your home in a cohesive way.
Dog Tail Hooks
The bathroom need not be neglected when trying to incorporate some doggy-inspired decor items. In fact, it's the one room of the house where you can get away with being extra creative and fun. Start by adding some whimsical dog tail hooks to the back of the door to act as towel holders.
These cute hooks come in a variety of styles and colors to suit the overall theme, showcasing the rear end of a dog with the wagging tail acting as a towel holder. Add some paw print curtains and hand towels, and you've got yourself a theme.
Dog owners see their pet as a part of the family. Don't be afraid to display your love for your furry friend in every room.
Comments
comments