When the snow arrives, the richest in the world look for the most exclusive destinations to enjoy this time of year, in places that offer luxurious and warm accommodations, as well as facilities to practice different snow sports. For this reason, this winter season, incredible super chalets have opened their doors to spend vacations full of comfort and a lot of style. The 10 chalets that we present below are the crème de la crème in which 2 wonderful resorts predominate in beautiful destinations. Courchevel in the French Alps and another in Aspen, Colorado, United States. If you want to enjoy a super vacation in one of these impressive chalets, hurry to make your reservation, as it is likely that some of them still have availability this winter season.
Chalet Atlantique – Courchevel, France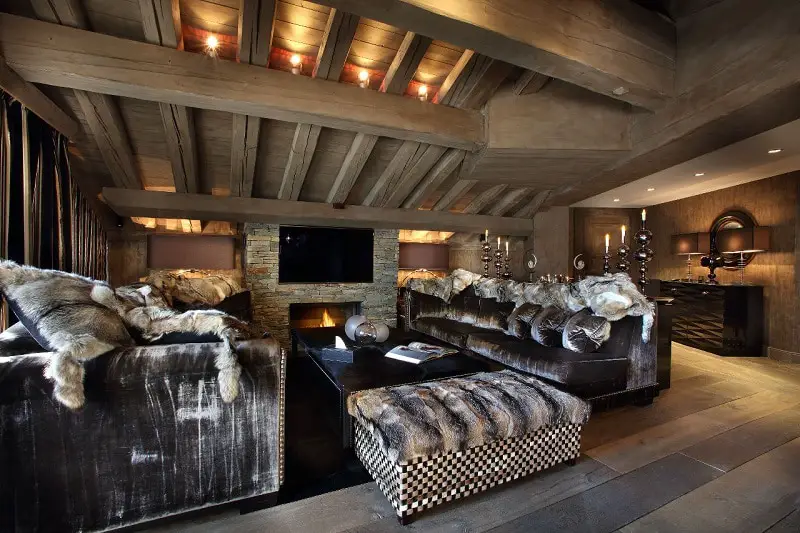 The Chalet Atlantique is an impressive property that combines the typical rustic charm of the Alps, with a sophisticated luxurious style. The chalet extends over 405 square meters and has a total of 5 bedrooms with stunning views of the Alps. The beautiful ski-in / out center is located just 5 minutes from the heart of the famous Courchevel 1850 ski resort, as well as bars and restaurants.
Chalet Owens – Courchevel, France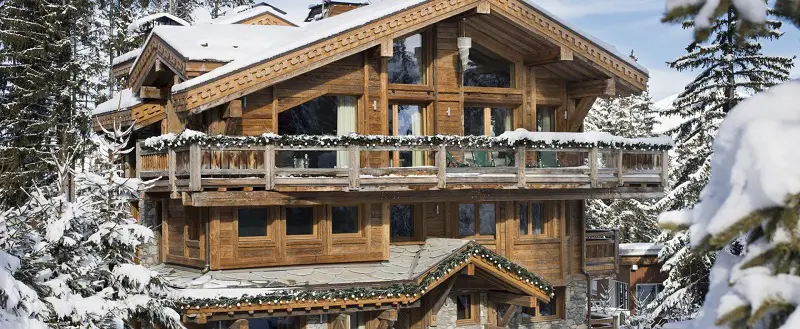 Chalet Owens has a design mix between the elegant and the contemporary using a variety of traditional materials and furniture from the best brands in the world. Spanning 1,500 square meters and 6 massive suites, the property offers first-rate accommodations and services including lessons on the slopes. The spa is exceptional, it has a 15 × 3m indoor pool and a 5 × 3m outdoor pool with movable floor. You'll also find a sauna, hammam (2690 ft²) party room, movie theater, hair and beauty salon, Technogym fitness center, 2 massage rooms, 3 elevators and much more.
Chalet Jane – Aspen, United States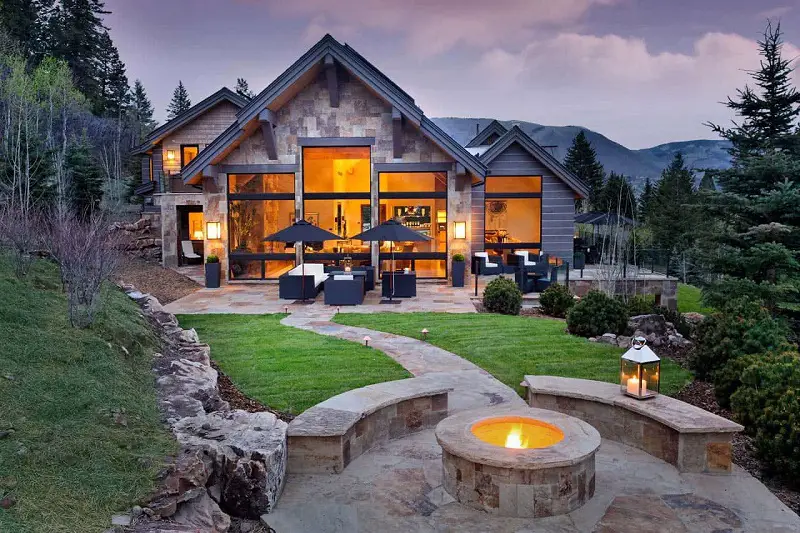 Chalet Jane has 6 bedrooms that can comfortably accommodate 12 guests. The chalet measures 1,500 square meters and is equipped with an indoor pool with 2 hot tubs, a steam room, a sauna and a gym. It also has facilities such as a wine cellar, 3 bars and a large recreational room. Chalet Jane has contemporary décor but reflects modern luxury, has eye-catching artwork and enviable views.
Chalet Edelweiss – Courchevel, France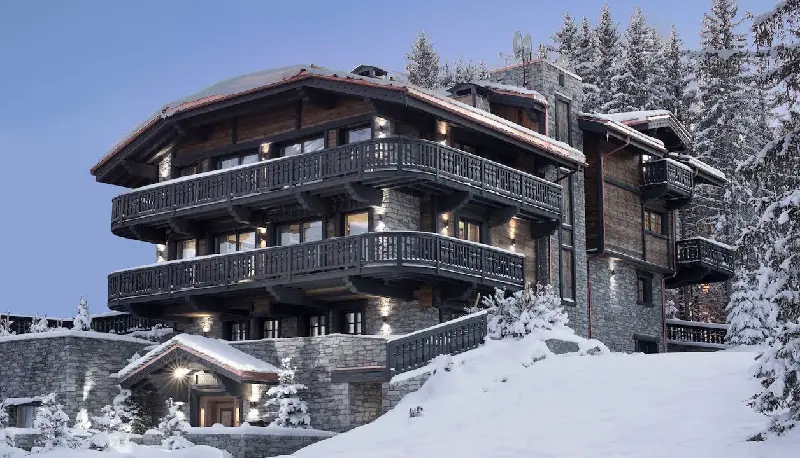 The Edelweiss Chalet is huge with proportions covering 3,000 square meters spread over 7 floors. The chalet has 8 bedrooms that can comfortably accommodate 16 guests. It has one of the best spas of any other villa in the area, it offers a 16-meter pool, Jacuzzi, bar and comfortable chairs around the pool for you to relax. It also has two massage rooms, a fully equipped gym, Hammam and sauna. The chalet offers a nightclub with capacity for 100 guests and a car lift that provides access to an underground garage that has the capacity to park 20 cars.
Chalet Bellevue – Courchevel, France
Chalet Bellevue offers an exceptional panorama of the Courchevel mountains. Measuring 1,300 square meters, this beautiful chalet offers accommodation for 10 people in 5 luxurious bedrooms. The spacious living room has a double height vaulted ceiling with large windows allowing for amazing views. The entertainment area on the ground floor is what makes this luxury chalet unique. It also has a charming cinema room, a very spacious bar and a disco area with a dance floor, a DJ space and an incredible lighting system. It also offers a large indoor pool with a relaxation area, Jacuzzi, cold bath, Hammam and sauna.