The most expensive chocolate brands in the world sell their products from $ 69 to $ 250. Chocolate lovers are willing to pay more than a thousand pesos for their palate to enjoy just 500 grams of this product. Some claim that the exquisite flavor, ingredients and way of preparation make every dollar spent on any of these treats worth it. These are the most expensive chocolates in the world:
Here is the list of the ten most expensive chocolate brands.
Several of the most expensive chocolates in the world must be purchased to order and are so ostentatious that they can even be wrapped in gold! If you want to try any of the ten most expensive chocolates, we tell you how much you should pay:
Knipschildt Chocopologie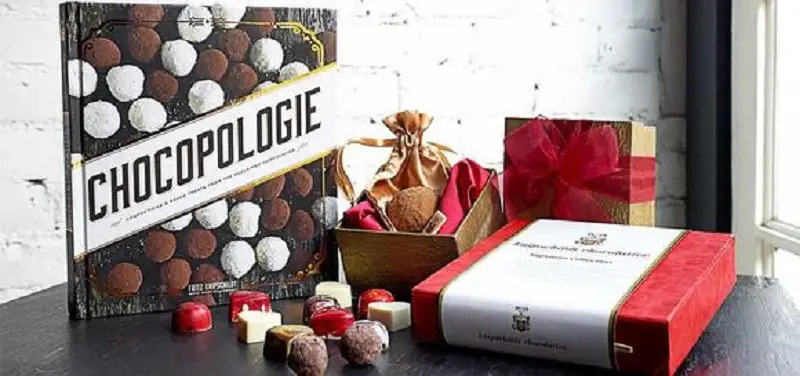 The brand was created in 1999 by Fritz Knipschildt, a chef from Odense, Denmark. The most expensive piece is the dark chocolate truffle (La Madeline au Truffe) and it holds the Guinness Record for being the most expensive chocolate in the world. Only 42 grams of this chocolate are worth 250 dollars. The treat is made from 70 percent Valrhona dark chocolate, heavy cream, sugar, truffle oil, and vanilla as a base. As if it were a true jewel, this chocolate is wrapped in a gold bag that lies on a bed of sugar pearls in a silver box. It is ordered fourteen days in advance and then you have a week to enjoy it, because being a fresh product, it expires soon.
To'ak Chocolate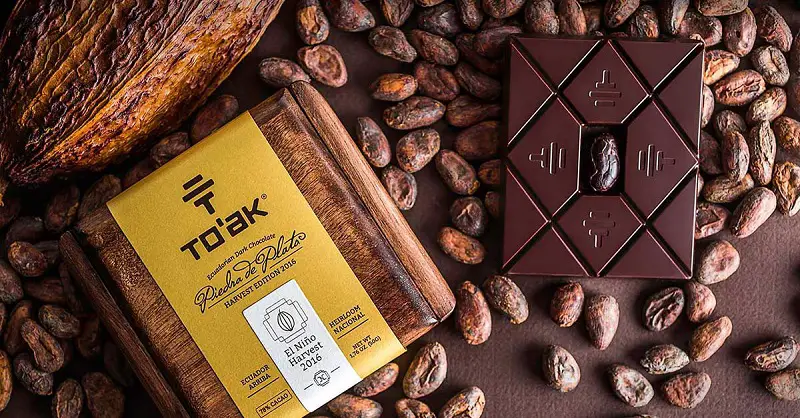 To'ak Chocolate is an Ecuadorian company that was founded in 2013. Its products are prepared with 100 percent pure national chocolate. Their vintage edition-cognac bar is the only chocolate matured for three years in a 50-year-old French oak cognac barrel. This treat has more flavor notes than any other variety of cocoa in the world. In addition, it has 750 aromatic molecules that stimulate the senses, twice as many as in a glass of the best wine. To taste only 47 grams of this delicacy you must pay 300 euros.
Delafée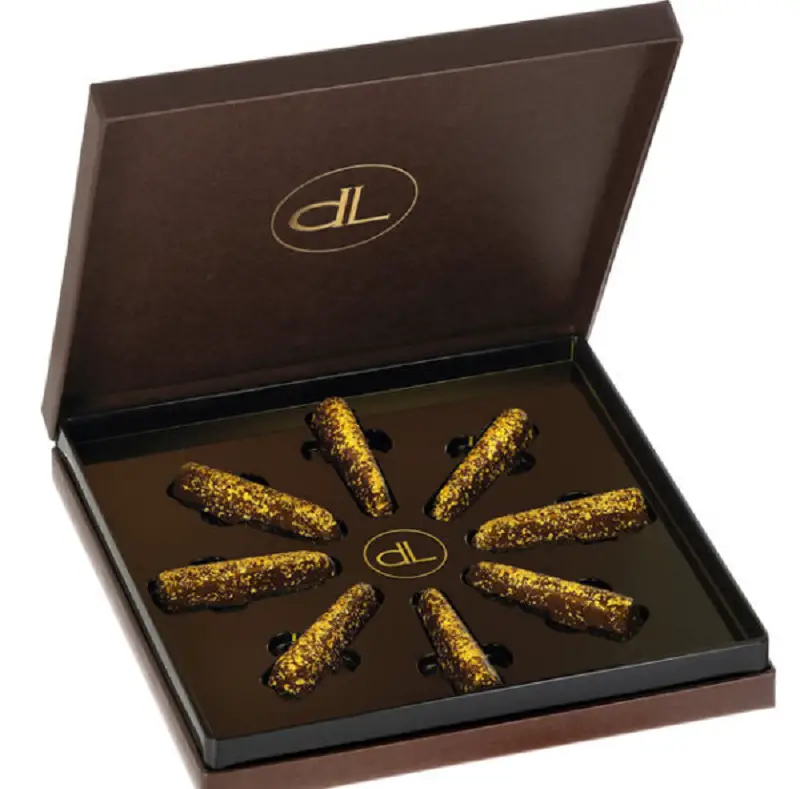 This brand offers a wide range of services, products and creations for all gold fans. Delafée mixes sweet and chocolate so you can enjoy delicious and ostentatious chocolate bars. Since 2004, this brand, using the best cocoa beans from Ecuador, Venezuela and Ghana, creates pieces of chocolate covered with fine 24-karat gold leaves. Two bars cost 50 euros. It also sells eight units for 138 euros.
Christopher Norman Chocolates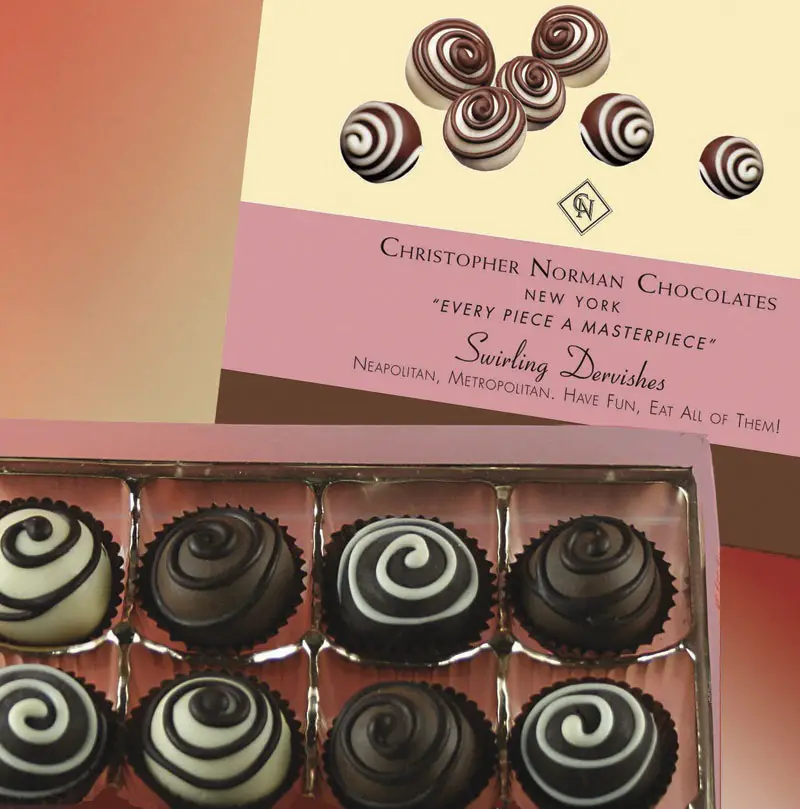 The New York brand has been working since 1992 and has international recognition thanks to the care with which it treats the quality of each tablet. They work with the purest and finest cocoa from small and sustainable farms to give the product a smooth consistency. The glorious taste from start to finish is not the only thing that distinguishes this brand of chocolates, but also innovation and creativity, as each piece is painted by hand.
MarieBelle New York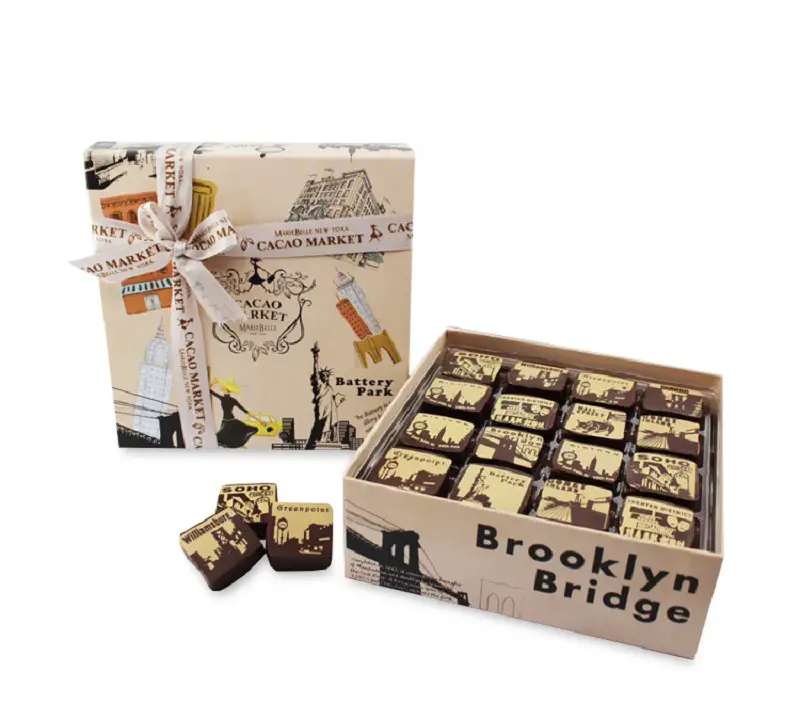 MarieBelle has been delighting palates since 2001, when designer Maribel Lieberman, originally from Honduras, decided to share other of her passions. MarieBelle combines select ingredients and artisan techniques to make the chocolates look like real jewels.
Que Bo!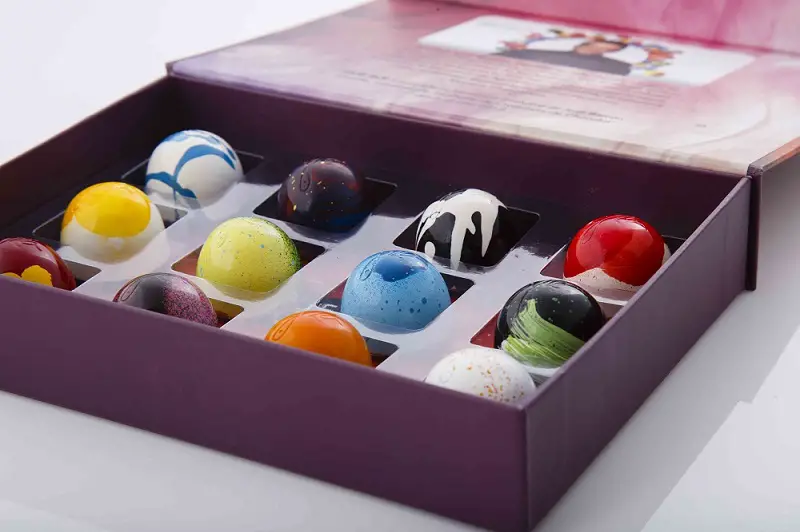 This is a Mexican chocolate brand run by Brazilian chef José Ramón Castillo. The chef was inspired by Mexican flavors and colors to craft chocolates and truffles. Que Bo! It is defined as an Evolutionary Mexican Chocolatería and this is how it has positioned itself in the market. The chocolates of this brand are distinguished by their peculiar flavors, textures, aromas and colors. The top French chocolate guide included Que Bo! in Le Guide des Croqueurs de Chocolat, a list of the best chocolate shops in the world.